Mastung: Heavy rainfall in Mastung district has wreaked Havoc, learnt Balochistan Voices.
According to local sources one person died in Killi Ditu area of Mastung due to Sky Lightening.
According to Provincial Disaster Management Authority (PDMA) 3 people have died in Mastung due to collapse of house walls after heavy rainfall.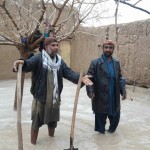 Rainfall which started on Wednesday has disturbed routine of people in Mastung. Rainwater has entered homes of people.
Drains that have not been cleared for years increased the problem as water could not flow through them and the drains over spilled and rainwater slipped into homes.
People are removing water from their homes on self-help basis and there is no help from the government.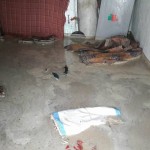 Traffic system has also been badly disrupted due to flow of water on roads causing long hours of traffic jam in Mastung city.
Rainfall also resulted in tripping of electricity feeders and that suspended supply of electricity supply to Mastung city and adjoining areas.