Adnan Aamir
Imran Naeem Ahmad is the Co-Founder, Editor and Publisher of Journalism Pakistan. He has worked for several English dailies in the country and abroad during a career spanning 32 years. During his career he has worked for The Muslim, Gulf News, The News, Dawn, Daily Times, and the Saudi Gazette. Currently, He is also working as an editing and writing consultant with different organizations apart from editing and publishing Journalism Pakistan. Balochistan Voices conducted an exclusive interview with him about Journalism Pakistan and media industry in general.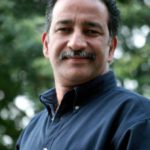 Balochistan Voices: When Journalism Pakistan was established and what were aims behind its establishment?
Imran Naeem Ahmed: Journalism Pakistan was founded in 2009. Back then there was no reporting about the media itself in Pakistan. Newspapers and television channels avoided even mentioning anything about their competitors. Also, news about what went on with journalists in their respective organizations, how they were exploited by their employers, and often laid off without prior notice, could not be known to the outside world. There was no forum that could highlight their plight. In this light, the arrival of Journalism Pakistan was welcomed and came as breath of fresh air for journalists and others associated with the media. We have ever since continued to report objectively on the state of journalism.
Journalism Pakistan also aimed to let journalists know about all the international fellowships/opportunities available and help link them with the relevant institutions and organizations.
This website provides the media-persons the opportunity to voice their opinions, send stories and reports, share information about themselves and their organizations, interact with other journalists and keep abreast of the latest happenings in the world of journalism.
So far how successful Journalism Pakistan has been in achieving its objectives?
Journalism Pakistan has come a long way since those days of infancy in 2009. Our following and traffic has increased over the years and it makes me immensely proud to announce that even senior editors now rate Journalism Pakistan as the most credible and popular media website. This goes to show that we have been on the right track.
Journalism Pakistan has showed the way to many young journalists to further their careers
Our standing and reputation is such that journalists, scholars and researchers in Pakistan and abroad continue to refer to Journalism Pakistan as a vital source of reliable information, and as a site of record. Today, journalists and even news organizations, want their news published on Journalism Pakistan, which is the most quoted media website in Pakistan. Many young journalists acknowledge that it was Journalism Pakistan that showed them the way in furthering their careers, as they won fellowships which were published on the website. So, I think JP has been quite successful in achieving its main objectives, although there is still more that needs to be done.
How Journalism Pakistan works?
Having been in journalism for 30 plus years is indeed a big advantage for me in running Journalism Pakistan. Many television anchors, journalists and even editors in the print media are my personal friends. There are others who have been my colleagues at different stages of my career, and still others whom I have mentored. So, with such connections, news comes fresh and quick.
However, let me point out Journalism Pakistan is not a big organization. We are just a small team and generate revenue through editing and writing consultancies we get through the website. We work with several international and national organizations.
Websites in Pakistan cannot generate enough revenue through advertisements only to financially sustain themselves
What difference has Journalism Pakistan made in journalism paradigm in Pakistan?
Journalism Pakistan could have been used for mudslinging, taking sides and promoting people and organizations for financial gains. However, this was never the aim. We set out to report objectively on the state of the media industry, which we have amply proved in our seven years of reporting.
Mr. Kamal Siddiqi, former editor of The Express Tribune appears to endorse this in his testimonial for Journalism Pakistan on the occasion of our 7th anniversary. "I am impressed with the manner in which the website covers the media industry. It does so in a responsible and ethical manner – setting the standard for others to follow. It is because of this attitude that the website has so many followers."
Journalism Pakistan is the pioneer in covering the media. When we started off there was no reporting whatsoever about the goings on in the Pakistani media. So we have made quite a positive impact on Pakistani journalism and today some circles see us as a media watchdog.

How you see the online news platforms in Pakistan? Can they be financially self-sustainable in near future?
For an online news platform to be successful, much depends on what product you are selling and how. Websites, at least in Pakistan cannot generate enough revenue (I am not taking about the big media houses here) through advertisements only. For that you need to have very high traffic.
Quoting websites and using information from news portals was not acceptable in mainstream newspapers few years back but now online sources are quoted not just by Dawn but many others
Is there acceptability for online news media among senior media practioners with the passage of time?
Yes indeed, it has grown. When I used to work at Dawn many years ago, quoting websites and using information from news portals was a no-no. However, now online sources are quoted not just by Dawn but many others also. I remember Dawn quoting Journalism Pakistan once. The Express Tribune does so quite frequently though.
What are the future goals of Journalism Pakistan?
The goal is to have an Urdu version of Journalism Pakistan in the immediate future and have reporters in all major cities.
Any message or advice for journalists especially those wanting to start their own online news platforms?
In running an online news website, there are no shortcuts. It is a long hard road that requires commitment and love for work. I have made Journalism Pakistan successful only because I love what I do. It is a passion. So my advice to those wanting to start their own website is to get into what you are passionate about, otherwise you would fall by the wayside fairly quickly.
Follow Journalism Pakistan on Facebook and Twitter
Disclaimer: Views expressed in this interview are those of the interviewee and Balochistan Voices not necessarily agrees with them.