Yahya Reki
Balochistan is an arid zone with occasional rainfall. Despite the seriousness of the drought threat, concerned authorities seem to be oblivious to the plight of the people of Balochistan once again.
In Balochistan Livestock is only source of food and income for 70% rural population and serves as the economic backbone. According to a research paper published in International Journal of Agriculture & Biology during the recent drought spell from 1997-20013, an estimated 29.29% people were affected out of 6.5 million. The livestock population was estimated to be 22 million and 36.59% were affected. A drought assessment survey of Balochistan conducted by UNDP states that 60-70 % population of Balochistan is at the risk of drought.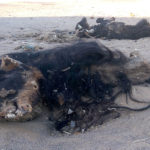 Rakhshan belt of Balochistan has been in the grip of a drought since 1997. Districts of Chagai, Noshki, Kharan and Washuk form Rakhshan Belt. Amongst all these districts, Chagai has suffered most from the drought.
Drought in Chagai
In Chagai and other far and flung areas drought has compelled people to migrate in order to access water for live stocks. The people who can't bear the expenses to migrate from one area to other suffered loss of cattle. Complicated irrigation system of Balochistan makes it prone to drought where 80 percent land of agricultural land of province is rain-fed.
Drought has also created problems for local farmers in their farming work. Haji Yar Muhammad Reki is a farmer and Livestock owner. He has suffered economic losses due to the ongoing drought. He narrated his ordeal to Balochistan Voices in the attached video.
Deputy Director Live Stock District Chagai, Sahibzada Saeed Ahmed, told Balochistan Voices that there are total 273,045 animals in different areas of district Chagai and 14,431 of them died in last two years due to drought.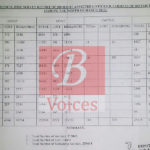 Government Response and Role of PDMA
Former Chief Minister Balochistan Dr. Malik Baloch had announced 1 billion rupees relief package in October 2014 for drought affected areas. Still not a single paisa from that amount has been spent in district Chagai.
The allocated funds were supposed to be spent through Provincial Disaster Management Authority (PDMA) which was created in 2007, like in other provinces, in aftermath of the October 2005 earthquake in Northern Pakistan. Generally PDMA is held responsible for delaying the usage of funds allocated for drought relief.
Muhammad Aslam Tareen, Director General (DG) Provincial Disaster Management Authority (PDMA), while talking to Balochistan Voices agreed that Rs. 1 billon funds announced in 2014 have not been used so far.
"We have made a summary to spend the announced funds for drought relief in districts of Nushki, Chagai, Qilla Abdullah, Panjgur and Washuk but that summary is stuck in civil secretariat for months," revealed DG PDMA.
Mr. Tareen denied the allegations that PDMA is doing nothing for drought relief in Balochistan. "Drought is a permanent feature in Balochistan for last 3 decades and previously it was not part of Disaster Management policy but now we have incorporated it," He said.
"Now drought is our [PDMA] top most priority," he claimed.
While claiming to know the gravity of the drought situation in Chagai, Mr. Tareen said, "Some livestock owners have switched to smuggling in Chagai district due to loss of their animals."
The tussle
Sources in provincial government have told Balochistan Voices on condition of anonymity that summaries of PDMA are stuck due to the tussle between Chief Secretary of Balochistan Saifullah Chattah and Minister for PDMA Sarfraz Bugti.
Sarfraz Bugti closed his office in protest against non-cooperative behavior of Chief Secretary, in June last year. He told media persons that Chief Secretary's behavior towards ministers is 'inappropriate.'
Sources further revealed that Chief Secretary will retire on 3rd March this year and after his retirement it's expected that stuck summaries of PDMA will be approved and drought relief activates can be started.
Shifting responsibility
During his interview with Balochistan Voices, Mr. Tareen revealed that PDMA is about to finalize signing of Memorandum of Understanding (MoU) with Islamic relief International which will carry out the drought relief in district Chagai.
This move has been criticized by people in Chagai district. "PDMA should carry out its drought relief activities through government machinery in addition to what Islamic relief is already doing in the district," said Dost Muhammad Reki a civil activist.
Mr. Essa Tahir Sanjarani, District Coordinator of Islamic Relief in Chagai defended the decision of PDMA. He said that this move will allow us to work with better coordination and help drought affected people of Chagai.
However Mr. Sanjrani also conceded that what Islamic Relief is doing in Chagai district is only short term relief and permanent solution can be sought by increasing water level by constructing large dams and check dams.
Provincial drought contingency Plan – 2016
PDMA has developed provincial drought contingency Plan in year 2016. A Copy of which is available with Balochistan Voices and can be downloaded by clicking here.
This document reveals that drought in Balochistan can have consequences in the form of Spike in Mal-nourishment, Depletion of Water Supply, Food insecurity and socioeconomic plight or rural population.
This plans also concedes that there is no any short-term immediate solution strategy for drought mitigation and suggests that a proactive approach instead of reactive emergency response should be adopted.
Dost Muhammad Reki and other critics of PDMA however believe that this aforementioned contingency policy only exists on paper and not on ground? "Contingency plan covers a lot of areas related to drought but there is no implementation on them," lamented Mr. Reki.
Appeal from Government
Local farmers and livestock owners have requested from Chief Minister of Balochistan Nawab Sana Ullah Khan Zehri to ensure that drought relief activities are stared in district Chagai at the earliest.
While talking to Balochistan Voices they also urged government to bring its house in order and not use bureaucratic delays as pretexts for delaying drought relief activities.