Adnan Aamir
On a bright sunny day of August, the viewing areas surrounding the Hanna Lake are deserted. There are hardly a dozen people in the entire premises of Hanna Lake. Tuck-shops and canteens are open but the staff is sitting idle. They know that not many tourists are expected because there is no water in Hanna Lake. That's right, famous Hanna Lake of Quetta has dried up completely and presenting the scene of a barren land.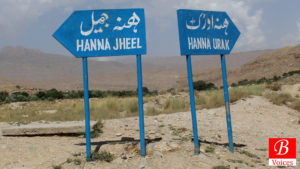 Mumtaz Baloch is one of the handful of people who are present in the premises of Hanna Lake. "I heard that Hanna Lake has dried up and came to see it with my own eyes." He said. "I can't believe that most beautiful and serene tourist point of Quetta is no more," He told Balochistan Voices.
Hanna Lake – Must See Place in Quetta
Hanna Lake is situated 18 KM North-East of Quetta City, in Urak Valley. This Lake is the most famous tourist spot within Quetta valley. Thousands of tourists flocked to Hanna Lake on daily basis where there was water in the lake. Majority of people who visited Quetta from other cities felt it mandatory to pay a visit to Hanna Lake. "Hanna Lake was the most must-see place in Quetta for any outsider," claims Baloch.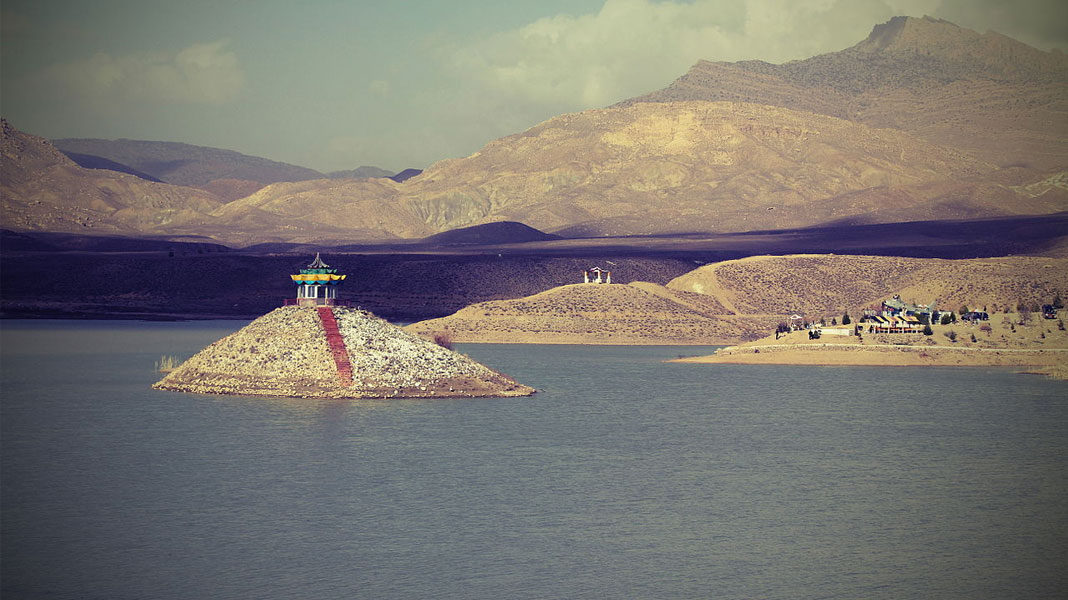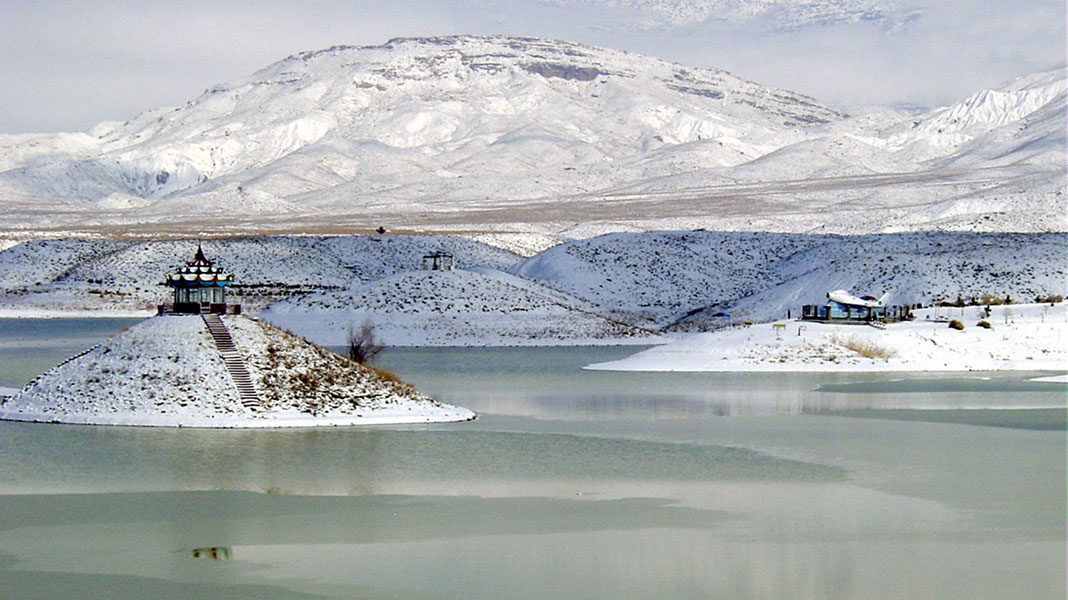 Hanna Lake was created as a water reservoir by British raj in 1894. This lake was built to prevent the flow of rain and flood water from Zarghoon and Murdar Mountains to Quetta city. Hanna Lake made it into news at international level when a catastrophic accident took place here in July 1990. A boat carrying 40 tourists capsized in Hanna Lake due to over-loading. All tourists in the boat lost their lives.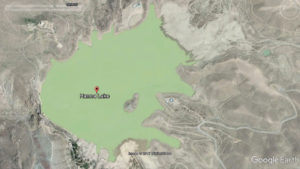 Muhammad Ismail, sporting a grey beard, works as a watchman at one of the points at the lake. He remembers the boat capsizing accident of 1990. "At that time there were too many tourists who wanted to ride in boats and only one or two boats," He told Balochistan Voices. He added that now there are no tourists because there is no more of the lake. He claimed that lake has dried up due to fewer rainfalls.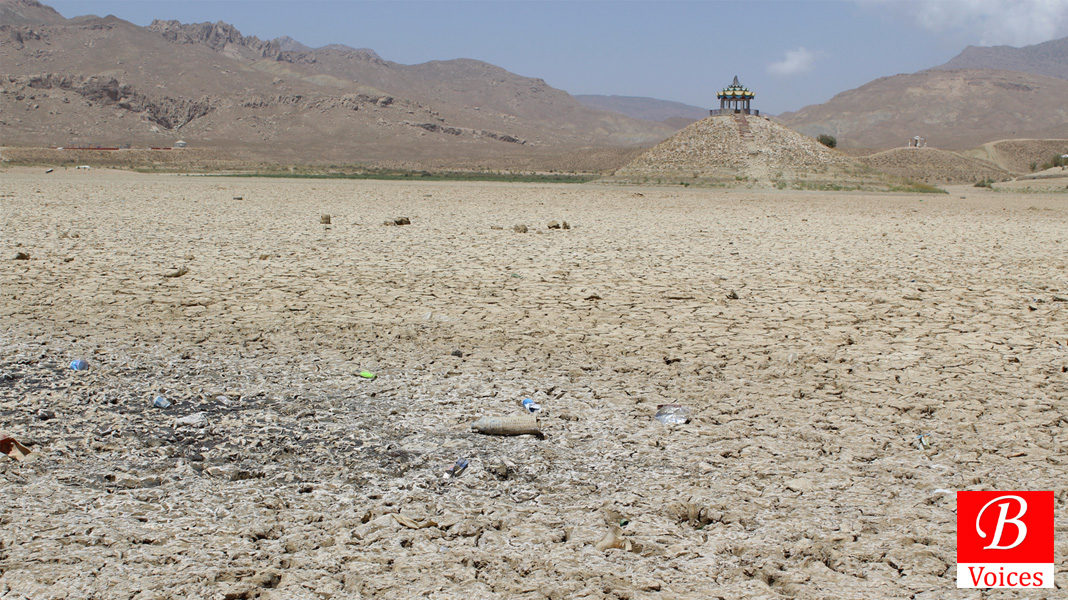 Hamdullah works as a waiter for a canteen on Hanna Lake premises for last 10 years. He recalls the glorious days when there were thousands of customers that they served on daily basis. While sitting idle outside the canteen, He told Balochistan Voices that drying up of lake has affected the livelihood of several people who used to work here. "We don't know how long will the lake remain dry and we have to bear economic hardship," He lamented.
Natural Cause – Reduction in Water Table
Dr. Tahir is Deputy Director of Pakistan Metrological Department in Quetta. He explained to Balochistan Voices that rain patterns have changed in last two decades in Quetta valley and now there are fewer rainfalls. "Due to less rainfalls there is not much water which can fill up the Hanna Lake," he added.
In answer to a question that record rainfall and snowfall took place earlier this year, Dr. Tahir added that there was heavy rainfall earlier this year but there is also heavy water extraction in form of Tube wells which is causing the water table to fall down.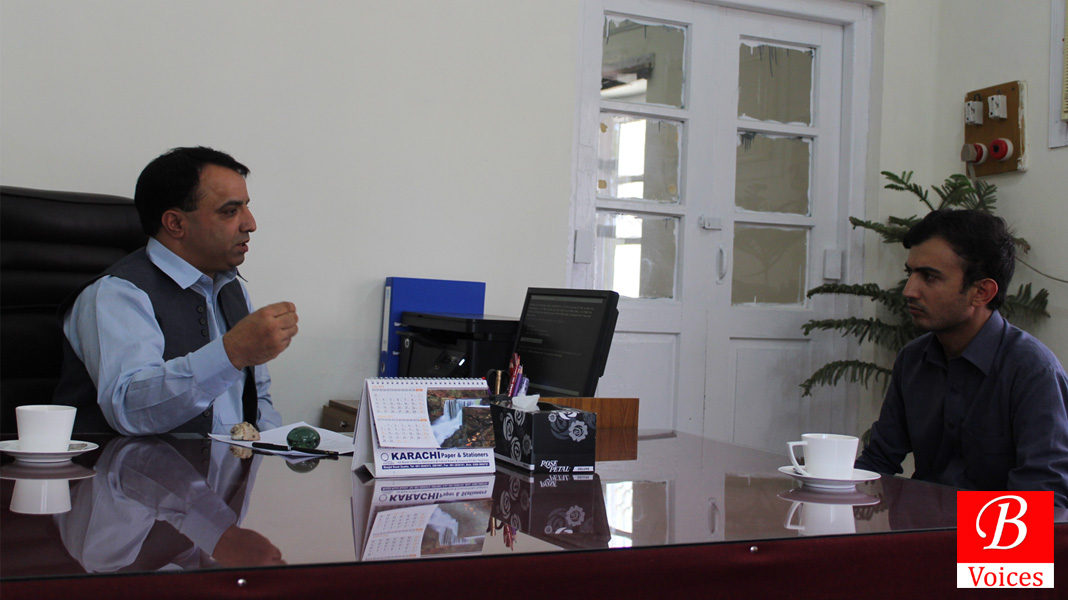 Dr. Din Muhammad Kakar is Professor of Geology in University of Balochistan. His research has proved that water table is falling 10 CM per year in Quetta. In a research article titled Land subsidence and declining water resources in Quetta Valley, Pakistan published in Environmental Earth Sciences (2013) He concludes that "Extensive groundwater withdrawals in urban areas [of Quetta] may cause water shortages, land subsidence, and water quality problems.
Dr. Tahir, who has earned a Doctoral Degree in Metrology from China, says that Water level in Quetta City was at 200 feet but now it has fallen to 1,000 feet due to influx of Water extracting Tube-wells. "Tube wells in large number are installed in Quetta without any check and balance and these are not only reducing water table but also causing Climate Change problems," He claimed. He suggested that installation of tube-wells should be allowed by government based on rules and regulations.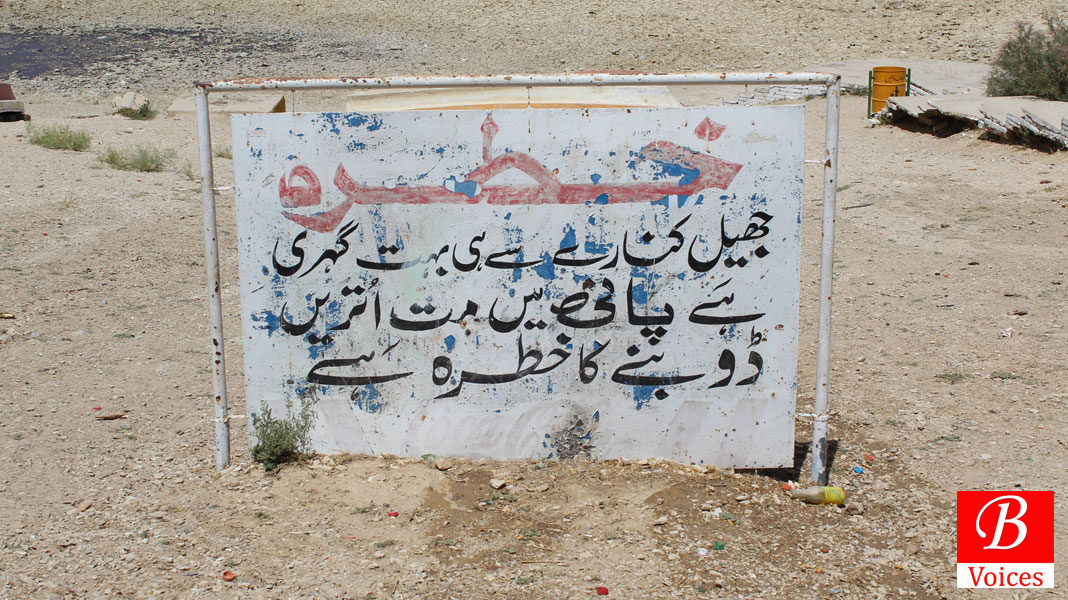 An official of provincial government who was not authorized to talk to media told Balochistan Voices on condition of anonymity that installation of Tube wells are allowed on public pressure of allowing to get water. "If we don't allow them [for installing Tube-wells] then there will be drinking water shortage," the official added.
Amar Guriro, a renowned environmental journalist who has extensively reported issues related to climate change, terms reduced water level at Hanna Lake linked with climate change and changing weather patterns.
"Like other lakes and wetlands in different parts of Pakistan, Hanna Lake is also suffering water shortage because of climate change which causes erratic weather patterns such as lack of rain," Guriro told Balochistan Voices.
Answering a question, Guriro said that initially, the damages caused of climate change, specially changing weather patterns in Balochistan must be assessed to ascertain the environmental loses. "Only after assessments, government may work on climate resilience, adaptation and mitigation," he said.
Spin Lake Mystery
The assertion that Hanna Lake has dried up due to reduction in water table is questioned by presence of Water in Spin Lake. Situated at a distance of just 5KM in South-East of Hanna Lake is Spin Lake which is called Spin (White) Karez in local language. This scribe witnessed during a trip to spin lake that water was present there. Although the water was not too much in volume but still it was not dry like Hanna Lake.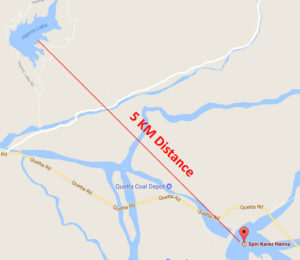 Asmatullah, who woks near Spin Lake, explained to Balochistan Voices that Spin Lake has not dried up because it receives water directly from streams of Murdar Mountains and it's also smaller in size, unlike the Hanna Lake.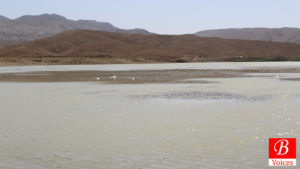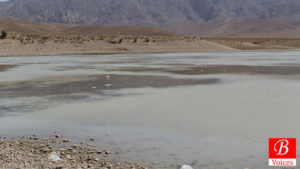 Mystery of Blocked Tunnels
Hayatullah Khan Durrani is founder of Hayat Durrani Water Sports Academy where training is provided for Rowing, Canoeing, Kayaking, Sailing, Swimming and boating. This academy used Hanna Lake for its activities when there was water in it. Last year 130 people, mostly students, received training in Hanna Lake with this academy.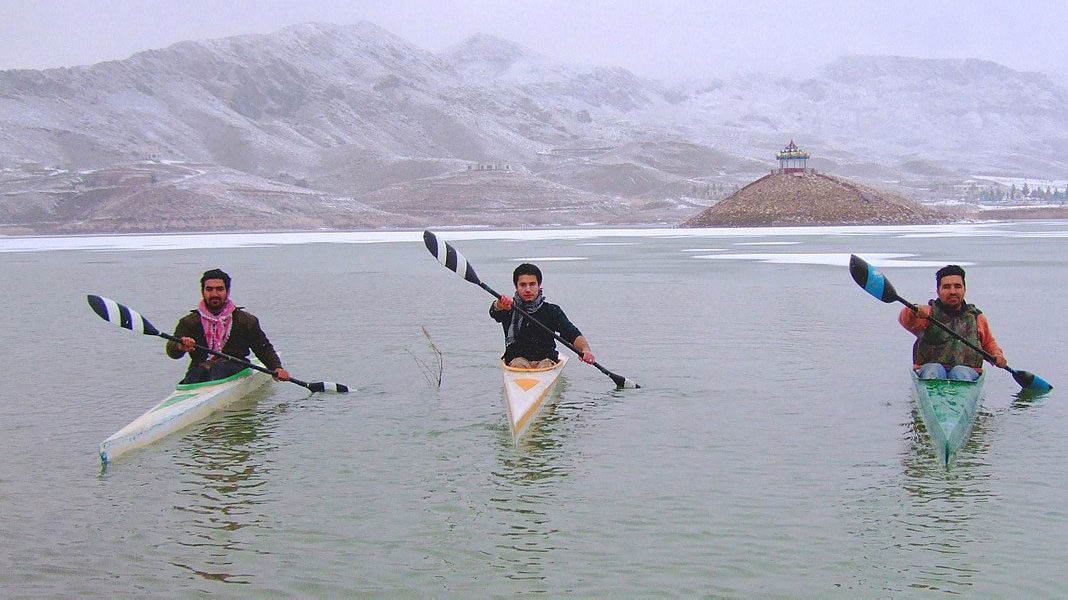 He told Balochistan Voices "Hanna Lake receives its water from rainfall and snowfall through tunnels which connect the lake with mountains. Last year these tunnels were blocked after flooding and government did not make any effort to clean them." He claims that He pleaded to concerned officials of government to clear the tunnels but no one listened to him.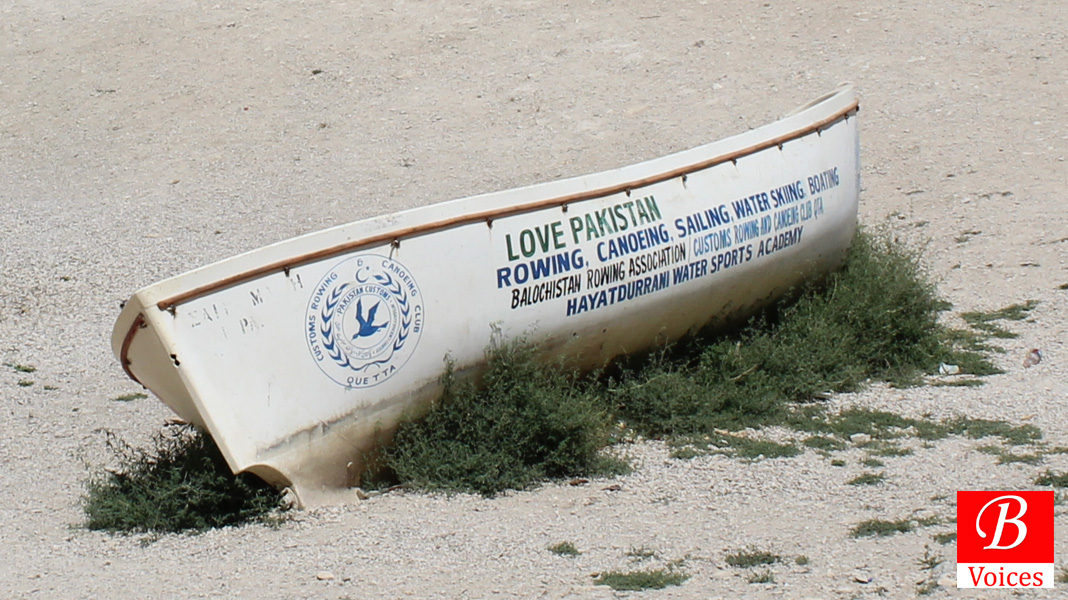 Mr. Durrani added that 41st Division of Pakistan Army has cleared the tunnels on his request few months back. "Now the tunnels are clear but no rainfall is taking place, unfortunately," He lamented.
He urged that government of Balochistan has to take concrete measures to prevent blockage of these tunnels on permanent basis.
An official of provincial government denies these claims. "Drying up of Hanna Lake is a pure natural incident and government inaction can't be blamed for it," He added.
Waiting for the Rain
Mr. Durrani and most of the workers, this scribe talked to during visits of Hanna Lake, claimed that Hanna Lake would only be filled once a heavy rainfall takes place in Quetta Valley.
Balochistan Voices asked from Dr. Tahir about the possibility of heavy rainfall in coming months. The answer was disappointing. "Based on our seasonal forecast, No chance of heavy rainfall in coming months," He concluded.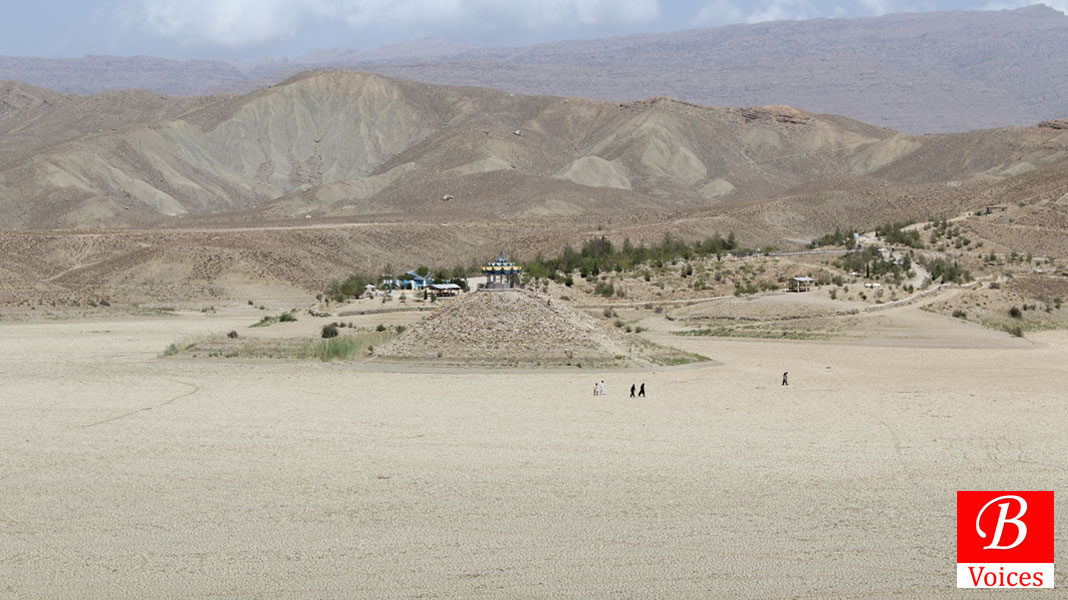 Mr. Baloch however is optimistic. "I might not to be privy to the scientific details involved but I believe that nature has its now way of balancing things and soon we will have Hanna Lake full of water again," He desired.
However, heavy rainfall would only fill the lake on temporary basis. According to Dr. Tahir the sustainable solution lies in recharging ground water by building dams and controlling extraction of underground water.
Yahya Reki also contributed to this report
---
Have something to add to this story? Write it down in comments section!