Yahya Reki
Quetta: Balochistan Union of Journalists (BUJ) observed Press Freedom Day by holding protest rally and condolence reference, on Monday.
Press freedom day was observed to commemorate third death anniversary of journalist Irshad Mastoi who was killed on 28th August 2014 in his office in broad daylight.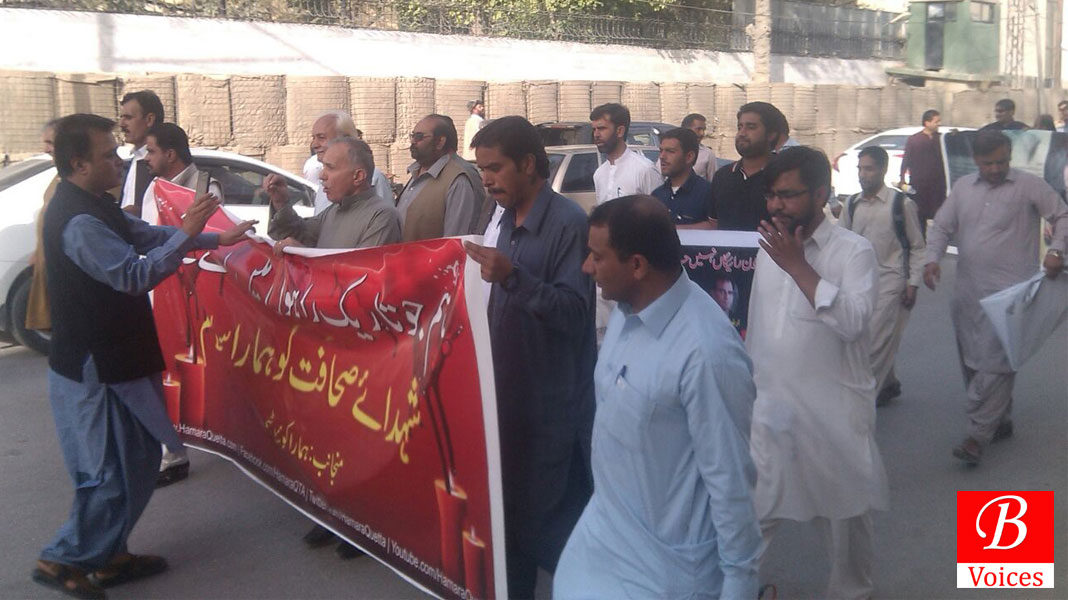 BUJ members carried out a protest rally from Quetta Press Club to different roads of the city and held a protest demonstration outside the office of Online News Network which was employer of Irshad Mastoi and now refused to pay compensation money to his heirs.
Addressing the condolence reference in Quetta Press Club after the protest, President of BUJ Khalil Ahmed said that sacrifices of martyred journalists were meant for a free media and we will defend the freedom.
Mr. Ahmed criticized Online News Network for its refusal to pay compensation amount to the heirs of Irshad Mastoi and his slain colleagues. "This tantamount to pouring salt on our wounds," lamented President of BUJ.
Lala Siddique Baloch, Editor-in-Chief of Daily Azadi Newspaper said while addressing the condolence reference that press freedom and journalist safety are interlinked. "Journalism mirrors what's happening in the society and therefore it's disliked by the rulers," He added.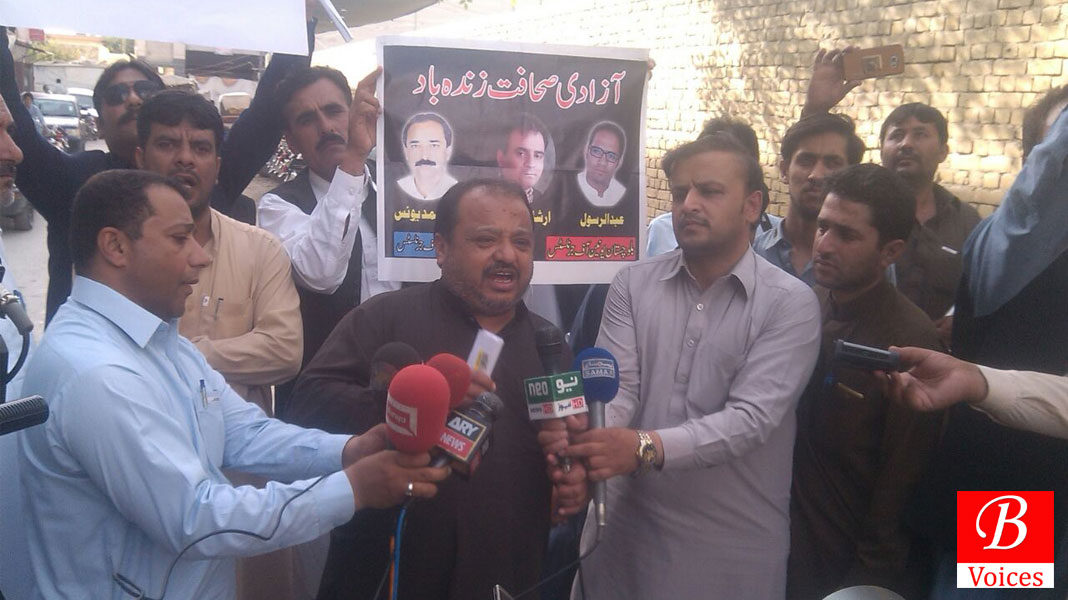 Raza Ur Rehman, President Quetta Press Club, said that Quetta Press Club has formed a Shohada Trust and we will pay the families of Martyred journalists and provide them every kind of help.
Mazhar Abbas and Muhammed Riaz also spoke to participants of the reference via phone call.
Two resolutions were passed in the reference; one to salute sacrifices of martyred journalists, condemn non-payment to affected families from provincial government and second to ensure compensation fund to martyred journalists by Online News Network.