Quetta: Quetta Mass Transit Project and Quetta Water Supply Projects could not secure funding under CPEC as these projects were dropped in 7th Joint Cooperation Committee (JCC) meeting held in Islamabad on 20-21 November.
In last JCC held in December 2016 in Beijing, Rs. 25 billion were approved from Quetta Mass Transit Project and Rs. 40 Billion for Quetta Water Supply Project which would pump water upstream from Pat-feeder canal to Quetta.
According to the official details of the 7th JCC, Balochistan could not get any project approved outside Gwadar due to lack of preparedness of feasibility reports by the provincial government.
Six projects were approved for Gwadar which include financial assistance from EXIM Bank for Gwadar, Model Fisherman Residential village, Extension of Jinnah Avenue towards Koh-e-Batil and Northern bypass, Northern bypass (77 KM), Extension of airport road and Alternate harbor construction on West-bay of Gwadar.
According to Dawn, unnamed officials believe that projects beyond Gwadar were dropped because socio-economic development of Balochistan was not really of interest to the Chinese.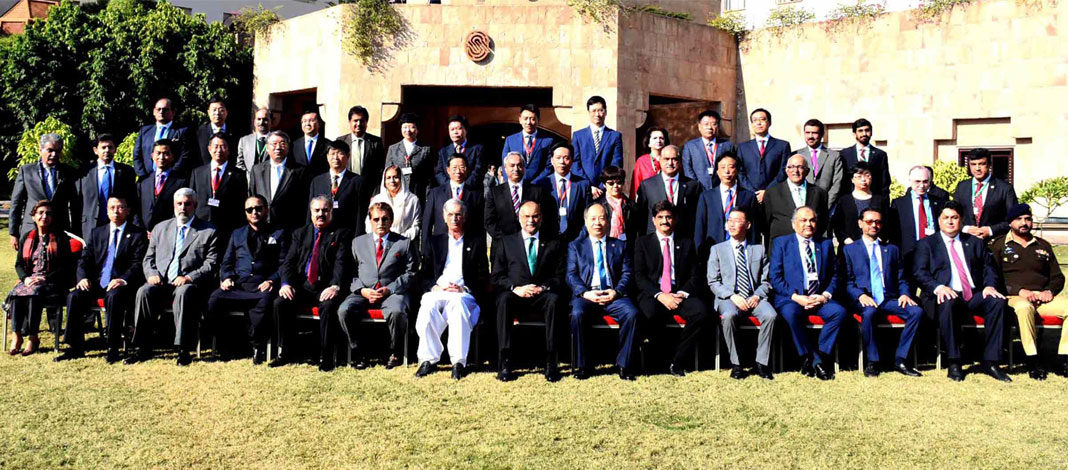 Special Economic Zones
JCC meeting approved funding for three SEZs: Rashakai Free Economic Zone in Nowshera district, Faisalabad Free Economic Zone and Dhabiji Economic Zone in Thatta district. Balochistan could not get Bostan SEZ approved because the feasibility report is not prepared yet.
Diamer Basha Dam
Prior to the 7th JCC meeting Pakistan dropped $14-billion Diamer-Bhasha Dam in the China-Pakistan Economic Corridor (CPEC) framework citing unacceptable conditions by China such as transfer of ownership.
Asian Development Bank and World Bank had already refused to provide funds for the construction of Diamer-Bhasha Dam. It must be noted that groundbreaking of this dam has been performed at least 5 times in last 12 years.
Chinese Currency
Reportedly, Pakistan has turned down a suggestion of China to allow the usage of Chinese Yuan (RMB) in the Gwadar Free Zone on economic sovereignty grounds.
Federal Minister for Planning and Development Ahsan Iqbal, however, denied that no such demand was made by China. He said that suggestions were put up to allow transactions in Chinese currency for the import of machinery.
Note: If you have found an error in this article or a factual inaccuracy or just want to give general feedback then feel free to contact us at editor@balochistanvoices.com