Ayaz Khan
Abdul Samad is a farmer who lives in a far-flung area which falls under Tehsil Wadh of district Khuzdar. Drakhalaw, one of the rural areas where Samad lives, is a rain-scarce area with a terrain barren and rocky which makes cultivation difficult. Samad has a total land consisting of more than 20 acres whereas he can only cultivate a part of it due to lack of proper electricity supply to the area.
"We receive electricity for 8 hours in a day which is often interrupted by hide and seek played by electricity. Due to poor maintenance of electric polls, the scheduled supply of electricity is cut short which is not enough to run electric tube wells for watering the crops," Samad complains.
Currently, Samad has to pay a loan of 600,000 which he has borrowed for cultivation of crops. This is because his crops are not cultivated in time to reach the market.
"The water here is too deep. It is almost as deep as 1000 feet. I only rely on electricity-run tube wells which remain dysfunctional unless proper electric supply is provided. Due to my weak financial conditions, I cannot afford to go for an alternate way such as buying machines consuming fuel and solar tube wells which are expensive," he explains.
 Samad pays a legal—according to him—fixed bill of around 6,000 rupees on per tube well monthly.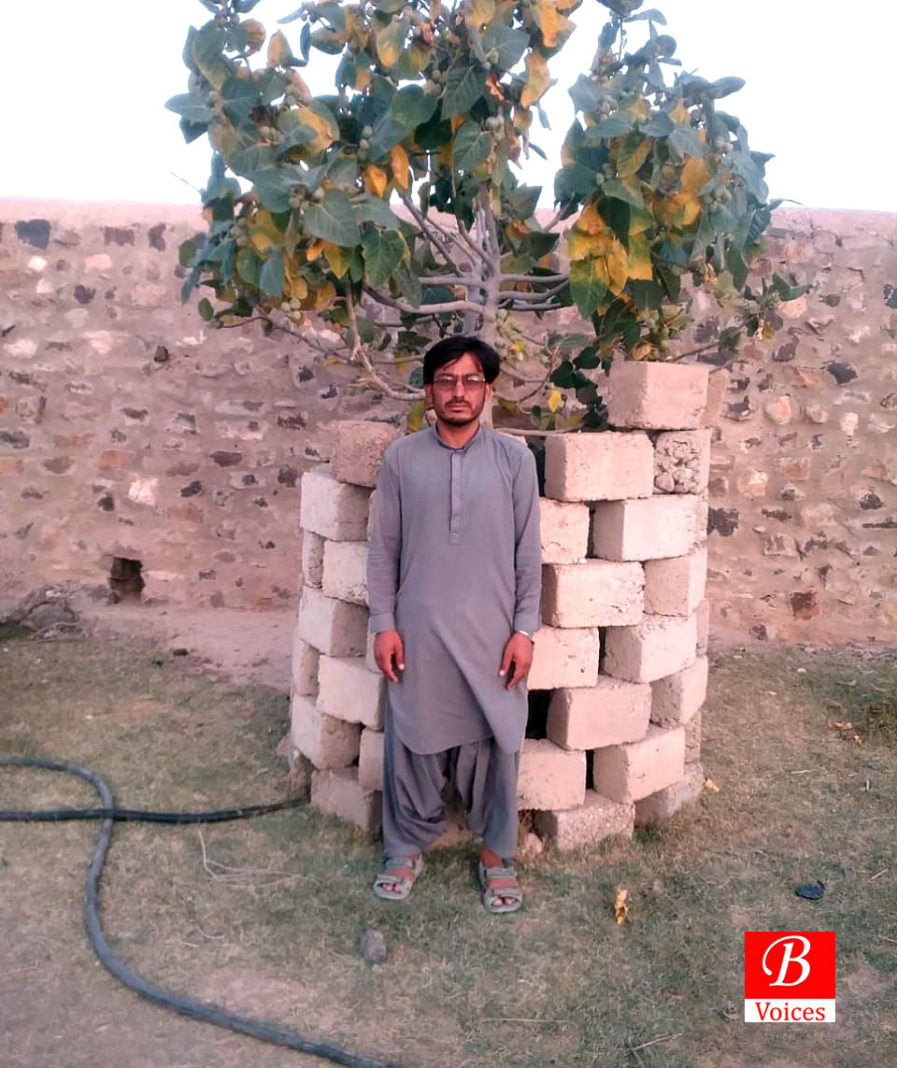 Mr Siddiq is a resident of Uthal, the administrative of hub of District Lasbela. Siddiq owns a land consisting of around 150 acres. Siddiq has born a huge loss of 3 million rupees last year due to recent ups and downs observed in market rates of tomato crops.
"Lasbela grid has four feeders. On each feeder, load-shedding is around 6 hours—it is less than the rural areas falling under QESCO—yet the scheduled supply of electricity is good for nothing, as the supplied electricity is two-phase, which cannot afford to run tube wells," Mr Siddiq laments.
Mr Siddiq, however, claims to pay 10,000 rupees on per tube well to Karachi Electric (KE). District Lasbela falls under the jurisdiction of KE, a private electric supply company, yet the load-shedding reflects a similar view like that of QESCO. Surprisingly, KE's anti-theft drive seems working effectively in some areas such as Hub. Many illegal connections have been removed. However, the duration of load-shedding in suburban areas remains more than 8 hours.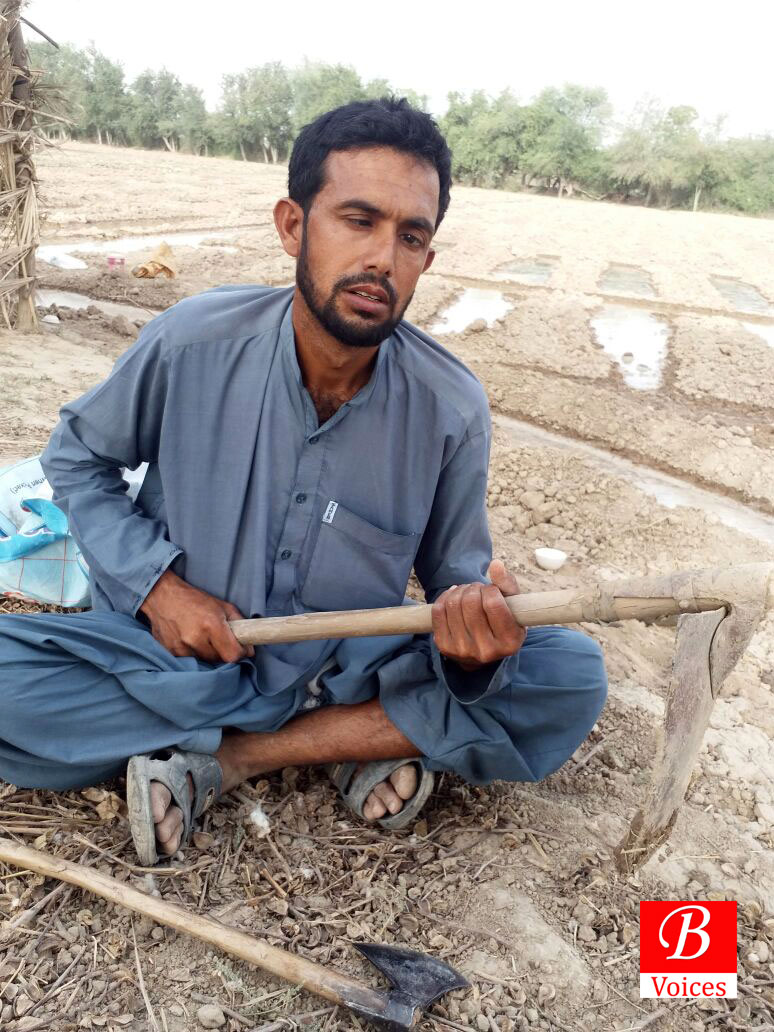 "KE is a private company and it can invest a huge sum to lay new and durable wires which cannot be cut or damaged for installing illegal connections. Though we have intended to initiate a drive to overcome the issue of electricity theft, still it needs an investment of billions of rupees to receive a go ahead signal," Mr Afzal, Spokesman of Quetta Electricity Supply Company (QESCO), informs Balochistan Voices.
Efforts by Government
In a move to ease the agricultural woes, the provincial government allocated 7 per cent of budget for agricultural and irrigation in Fiscal Year 2017-18. However, on the other hand, 5 per cent was to be spent on 'energy' irrespective of the fact that energy pushes the wheel of agriculture, service and industrial sector moving. Currently, Balochistan gets only 650 megawatt out of the total demand of 1650 megawatt, which is insufficient to boost agriculture in the province given the high demand of electricity in urbanized areas, however, agrarian lands are mostly in rural areas. In urban centres, the availability of electricity is 8-12 hours in 24 hours; however, the availability of electricity in rural and agri-dominated areas is 4-6 hours in a day.
"Load-shedding in Quetta city is 2-6 hours in a day, however, in suburban areas the duration of load-shedding extends to 8-12 hours," says Mr Afzal. "QESCO is a company which purchases and sells electricity. If purchasing rate is higher than the selling rate, it is translated into loss," he explains.
For Mr. Afzal, to recover bills, security of employees is a grave concern. People often behave violently when anti-theft drives are initiated against illegal connections.
In November last year, federal and Balochistan government set on a joint venture to replace 30,000 conventional tube wells with solar tube wells across the province. It was a welcome move to decrease the burden of Rs 23 billion from the shoulder of federal government. Similarly, in April 2017, Agriculture Department of Balochistan vowed to increase the agricultural budget in upcoming Fiscal Year 2019, which is yet to be announced by Balochistan government. Agriculture and irrigation up gradation also remained the foremost priority of the government; however, the average growth of agriculture in last ten years remained just 2.6 per cent.
Cotton Producing Giant
In terms of cotton cultivation, Balochistan retains a significant place. According to available data collected from Cotton Research Station, Lasbela University of Agriculture and Water Management Sciences (LUAWMS), during previous year, cotton was cultivated on a total land area of 36,779 Hectares. With respect to district wise production, District Lasbela retains the top position in cotton production. In Lasbela, cotton was cultivated on a total land area of 14,170 Hectares.
Unfortunately, the cotton production has also been affected by severe load-shedding across the province. Load-shedding has a direct negative effect on cotton production.
"Cotton production needs proper watering. After seeding, cotton needs water on a certain timing like the cotton field needs to be watered in the morning, but most of the cities remain under load-shedding in the morning which is why cotton seed is damaged and is not of use," Mr. Sultan Ahmed Baloch, Scientific Officer-in-charge Cotton Research Station LUAWMS, explains while talking to Balochistan Voices.
The alternative ways are too expensive for poor farmer to install. Converting a conventional tube well into a solar power tube well needs an investment of approximately 15-20 lakh rupees, which is a hefty amount to be paid by poor farmers, he believes.
Ironically, if it is seen through an inverse lens, while sitting in the most advanced era of 21st century, one gets closer to the fact that people of Balochistan, their business and agriculture, seem extremely affected by load-shedding—a term so close to 'load-sharing' which simply means to shut down electricity of one place to give relief to the brethren of another place!
Adnan Aamir contributed to this report.