Yahya Reki
On 29th October 2015, the conference room of Quetta Press Club was jam-packed with participants. There were over 80 youth activists and people working on the subject of Youth. Abdul Baseer Khan, a civil society member, was dissecting the proposed draft of Youth Policy of Balochistan. After his two hours long eloquent presentation, in which he highlighted dozens of flaws in the policy, the officials of Youth Affairs department announced to scrap that draft.
That was the first time the draft of youth policy was publicly debated in Balochistan but it was not the last. Since the public debate of October 2015, two more drafts of youth Policy were prepared but none of them was finalized for approval.
Need for Youth Policy
Pakistan is one of the youngest countries in the region in terms of demographics. 64 percent population of Pakistan is aged 29 years or less. Termed by Quaid-e-Azam Muhammad Ali Jinnah "nation-builders of tomorrow," youth in Pakistan is critical for the development of the country. In order to prepare the youth to be leaders of tomorrow, there needs to be a robust government policy to ensure that.
Youth Policy is a document which lists down in detail what a government plans to do to nurture and groom the youth in best possible ways. Youth Policy covers areas from educating youth to providing them recreational facilities and preventing them from social evils such as drug addiction. Basically, Youth policy is meant to provide an umbrella for youth to protect them during their youthful years and prepare them for professional lives ahead.
After the 18th amendment, the subject of youth affairs was devolved to provinces. In order to help harness the talent of youth each provincial government was expected to develop its youth policy. Punjab approved its youth policy in 2012, Khyber Pakhtunkhwa in 2016 and Sindh in 2018. Balochistan has failed to produce and approve its youth policy even 8 years after passing of 18th amendment.
Balochistan without a Youth Policy
Shehzad Baloch is 18-year-old student living in Sariab road area of Quetta. He studies in a college in city center but once college time is over, He has no means to engage in any healthy activity. "There are no playgrounds where I can play cricket," He complained. He added that "it's a huge problem traveling in public transport buses of Quetta because Bus conductors do not allow us to board buses because we are entitled to half the fare," He complained. The problems faced by Shehzad are among the long list of common problems faced by the youth.
Ithsham Khan, 22-year-old University student, had attended few discussions on the need to have a youth policy in Balochistan. He realizes that the existence of a youth policy will compel the government to address the challenges faced by the youth. "I have been hearing for last 3 years that youth policy in Balochistan will solve all problems of youth but strangely the youth policy never gets approved," He complained.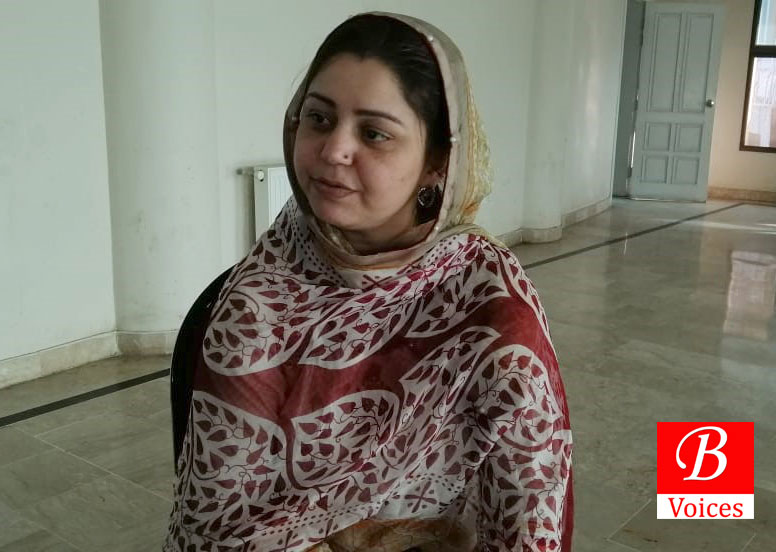 Fatima Nangyal Khan, a social development practitioner, concurs that youth in Balochistan are suffering due to lack of a youth Policy. "There are limited provisions and opportunities for youth in realm of scholarships, career counseling and capacity building due to absence of youth policy document," she said.
She complained that No provincial youth assembly exists in Balochistan. "In the absence of even basic youth initiatives, the discussion on facilitating and engaging disabled or female youth does not even appear on the spectrum," She claimed. "Balochistan needs a vibrant youth policy for development," claimed Miss Khan.
The Blame game
An officer of our department is creating hurdles in the way of approval of Balochistan Youth Policy claimed Zafar Baloch Director Youth Affairs Balochistan while talking to Balochistan Voices. "He has been transferred and directed to report his parent department in 2017 but he is continuously interfering in departmental works.  I have written a letter to Secretary Youth Affairs but no action has been taken against him," He added.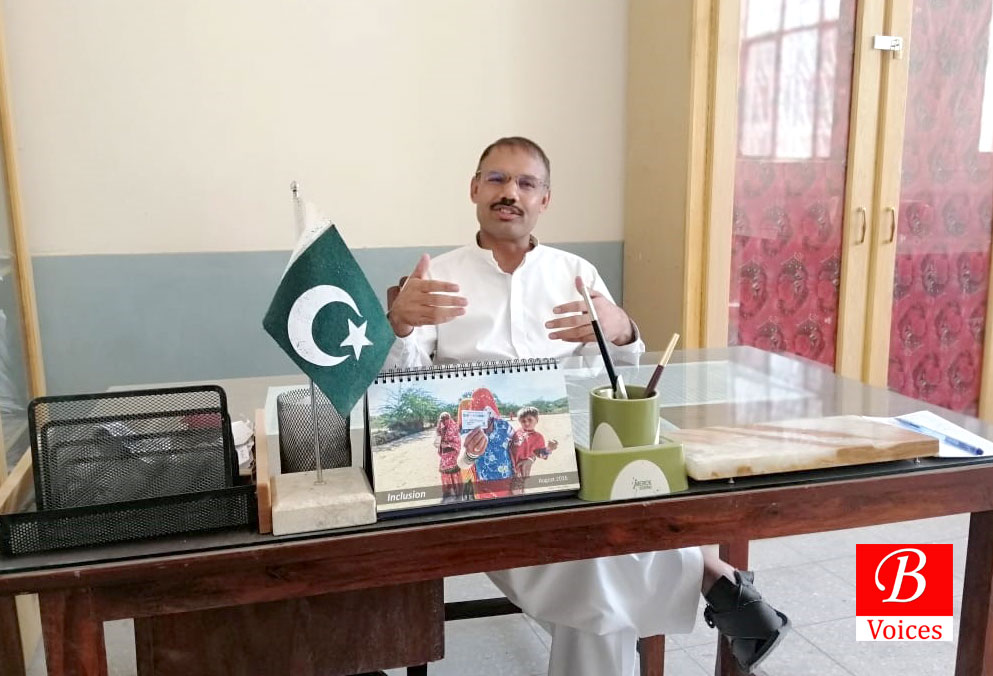 "Some people didn't want bright future for the youth of Balochistan and that's why they are scapegoating me for working for the development of Youth," said Afzal Sulheri Deputy Director Youth Affairs Department. Mr. Sulheri is the officer alleged to be preventing the approval of Youth Policy in Balochistan.
Sulheri claimed that He will respect the decision of the government if He is transferred out of the Youth Affairs department. He claimed that Youth Department was ready to brief Chief Minister Balochistan about Youth Policy but the CM left to Islamabad for no-confidence motion against Chairman senate.
The Road ahead
Fatima Nangyal Khan contended that "China-Pakistan Economic Corridor (CPEC) presents an opportunity, for the youth of Balochistan. "In the long run, CPEC could mean additional job opportunities for the youth of the province. She argued that Youth can take advantage of these opportunities only if they are provided vocational training. "A vibrant youth policy can ensure vocational training for youth and prepare them for CPEC," She added.
Zafar Baloch Director Youth Affairs Department claimed that the Youth Department has prepared Youth Policy draft couple of months ago. "We have submitted [Youth Policy draft] to concerned Secretary and He will submit it to Chief Minister Balochistan Secretariat after reviewing for approval," he told Balochistan Voices.
He claimed that the new proposed youth policy has many long and short term projects for youth empowerment of youth in different fields of life. "We have conduct different consultation sessions in district headquarters with youth, political leadership and different stakeholders for the draft the youth policy," claimed the Director Youth Affairs.
This is not the first time that the Youth Affairs department has claimed to approve Youth Policy in a couple of months. Due to this track record, the youth do not easily believe the claim of Youth Affairs department. "I have been hearing it for the third time that Youth Policy is about to be approved but it was never approved," claimed Ithsham. He added that He does not have any positive hopes for the government about Youth Policy this time as well.