Sakhahwat Hussain  
"Zoi, Nar hay tou Mali Bagh aao, tum ko maloom karayga." was the traditional way in which a fellow student would throw down the gauntlet to a rival. Translated literally, it means: If you are man enough, let us settle it in Mali Bagh", Mali Bagh, the legendary football stadium—-is no longer known by that name. It has been renamed after a political activist as "Sadiq Shaheed Stadium". Its adjacent park has morphed as "Sadiq Shaheed Libray". In its former and original incarnation, Mali Bagh, meaning a "garderner' orchard", used to be a lush green park-like sports ground with manicured grass and situated right across the street from the equally legendary institution of the city, Islamia High School.
As the site for not only extremely popular duels between classy football (soccer) teams of the city, this orchard-park-football-ground was also the place of choice for many duels between flighty young men. But what was interesting was that these head-in-the-clouds types puffed up with manly pride never took matters too far, or their challenges and threats were just that: they rarely materialized into something dangerous, or dangerously physical. In my five years of high schooling, I never once witnessed any such challenge taking an ugly turn. Most of the time, either one or both the bluster-spouting duelers would come to the venue well after their common friends and class fellows have made it there. Thanks to these friends, such standoffs were always averted, or at least deferred to some future time, a time which never came. And what would follow was even more interesting.
Normally, in subsequent days, one would continue with the swagger, boasting with something like this: "God saved you yesterday because of some good deeds of yours, otherwise you would not be walking around like this today" while the other would brag: "it was your friends who saved your skin, otherwise you were in a really big trouble".  And that was how things normalized in a couple of days. Now, when I sit back and recall the old times and he old folks, I realize that they were simply amazing. Those times are now long gone and the people that defined and made those times possible, likewise, are either long gone, or are fast becoming extinct. And one of those most amazing personalities of the old days was our school peon whom everyone respected for his honesty and dedication. He had a glorious reputation as a sportsman and was a splendid football player of his times. He was a player of the finest caliber that the province has ever produced. School staff and students would address him with respect as "Sattar Lala" while his peers lovingly called him "Satto".
Sattar Lala was probably in his mid-fifties when I first saw him in the early seventies. He was medium heighted and generally a well-built person. He must have been a sturdy fellow in his youth but had, over the years, gone slightly bulky which showed in the form of extra pounds of bulge around his waist and on his face, his cheeks. His complexion was on the darker side. He had small piercing eyes like that of a bird of prey, a hawk or an eagle, for example. He was slightly bald and the little white hair that he had left was short and neatly trimmed, just like his salt-and-pepper beard, which had more salt than pepper. I don't remember seeing him in any other attire than in a neat, clean and well pressed dark grey ("malatia or militia color" as the Quettawaal say) shalwar qameez. He normally wore Oxford shoes (the cap-toe Oxford) or the special handmade footwear of Quetta called "chawat". He was also fond of wearing his traditional head gear, the "Qaraquli", in a slightly tilted manner in such a way that its center would be slightly off-set on the left side, the edge of it resting just above his left eye, while the right edge would rest way above his right ear thus exposing his meticulously cropped hair on that side. This was an adorable fashion item which men in those days wore, and nobody wore it in more style than Sattar Lala. He was a rather restrained man and spoke only when spoken to, or when there was a genuine need for something to be uttered. And when he did talk, it was always in a controlled or measured tone which made everything he said so convincing. His entire getup, his manners and outlook on things and people added more grace to his calm and a very simple personality.
We never saw Sattar Lala sitting idle. He was always busy carrying loads of paper tucked under his arm to and from the school staff room, the office, the labs and the many classrooms at Islamia High School. First thing in the morning, he would visit the classrooms and distribute black board chalks to the class monitor and get an account of the previous day's stocks from him. In his own time, he would visit all the classrooms, count its inventory of the furniture, check window panes, electrical fittings or any other breakage or leakage that came to his notice. It was also his duty to ring the school bell that marked the end of periods, start of recess and the end of school day in the afternoon. At the end of the school week, which in those days meant Friday afternoon, he would say, in his unique humorous style, to the final term students that he would like to see same delight and happiness on their faces on Monday as well. Sattar Lala excelled in all most all of the local languages and always regarded this as precious gift by the game of football that gave an opportunity to the players from different ethnic backgrounds to come close and know each other's culture. He often conversed with students in their native languages with ease as if it was his own.
We often thought that if Sattar Lala had nothing to do he would simply walk within the premises of the school. He would always walk very brismother tonkly and on his toes. He was so light footed that we often wondered if his heels ever touched the ground. Students would often jokingly say to him, Sattar Lala, if you walk in only one direction, by recess you would cross Pishin and by the end of the school day you would already be there in the border town of Chaman. He would reply by laughing back at them reminding them by saying, "son don't forget, I was once one of the best football players and a super fit athlete of the province. Physically, I am still fitter and young-at-heart than most of your lazy ones". No doubt, he was one of the best sportsmen and those who knew him could feel the pride in his reply. These old timers remembered their hey-day and took pride in their achievements. They cherished the memories, many of which they would share as stories with us.
One such story that Sattar Lala told us has remained with me over these years. According to him, he used to play as a right winger. He was then a muscular player with a lot of strength and stamina. From the very start till the final whistle was blown, the great Satto would play with the same gusto and the same tempo as if tiredness meant nothing to him. There were many who attested to the truth of this and even used to add that Sattar Lala would actually get more energized with each passing minute, that he would get faster and faster during the match as it progressed, and that he always looked as fresh as if he had just entered the field. He had tremendous speed with the ball which no defender could ever match. The opponents would often try to tackle him with more than one defender but to no avail: he was simply unstoppable. Through his superb control of the ball, he would dribble, dodge and break through the defenses of the opposite team. With much relish, Sattar Lala would tell us of his acquired skill of ball placement which meant that he would accurately shoot the ball to make it land right in front of the opponent's goal post, ready as a header for his striker to put it into the opponent's goal net. Not boasting but happily recalling, he would inform us that so good he had become at it that his misses were usually not in the order of yards, or of feet, but inches. In short, he was a game maker, assisting the strikers in the best possible manner to convert his accurate passes into goals. We were told that his fans would come to witness his matches from as far as Chaman, Qalat and the adjacent towns and that the field would always be filled to capacity whenever he took to the ground.  He had a reputation that he was full of smiles, full of respect for fellow players, and for his fair play. We looked up to him as a great player and always wanted him to coach us but we were never able to get hold of him. He was an independent spirit, a man of principles with his own designs and ideas about football, dress, work ethic and everything else in life.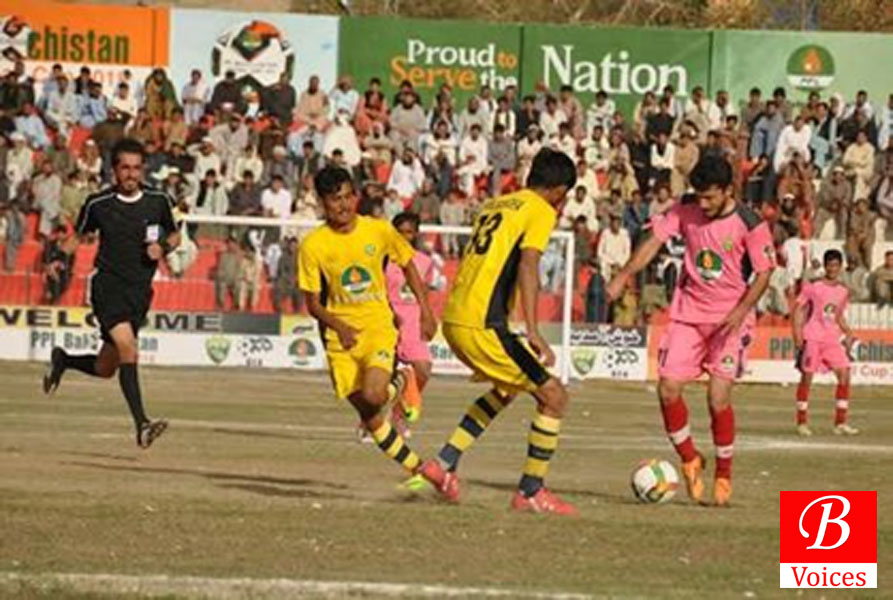 We asked him several times in so many ways to join us and coach us but each time he would decline by saying that he just wanted to give us a face-saving, which meant that he pitied us and spared us the embarrassment. Sattar Lala was a restless soul. The only time he was seen stationary was during those rare occasions when he would visit the ground and watch us play. A quick, sharp visual assessment and without saying a word, he would soon leave the venue. I remember him once saying jokingly that he would ask our fathers to feed us weaklings well as he did not see any life in our legs! And that we were all seemed lost and confused on the field as none of us had the sense to judge or anticipate the movement of the ball. For him, these were the fundamental qualities, the basic stuff with which great football players were made. He felt sorry for us since none of us had what was needed to be a good football player, let alone an excellent football artist. For he was more of an artist than a player.  He used to say such things to us not to put us down but to motivate and inspire us to and to make us see that in the world of sports hard work and dedication pays in the long run and that mediocrity and half-heartedness had no place, or should have no place, in the hearts and minds of true and sincere sportsmen. He used to ask us not to be afraid of the ball but to love it, and make friends with it and see what wonders it could do for you. I now understand that in as many words he had told us everything about the game of football. We were then too naïve or not mature enough to understand the depth and quality of the wisdom in his advice.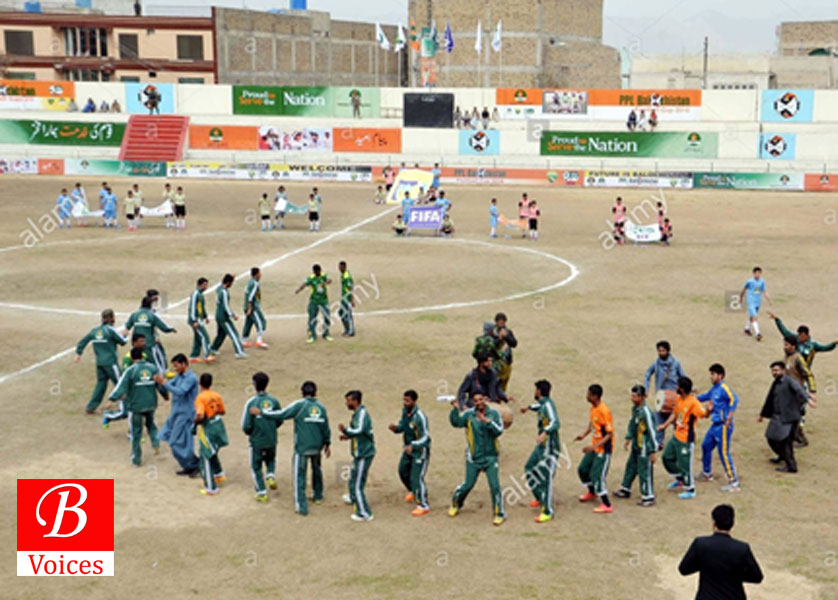 These are some of the things that I recall from my time at Islamia High School, Quetta where Sattar Lala used to work. Age, being what it is and what it does to a man, has taken away whatever else that I once had in store in me about this great footballer of Quetta. I am sure that we are the last generation who still knows, though very little, about people like Sattar Lala and other personalities like him. These were remarkable people who despite their great achievements in the field of sports remain almost unknown and unappreciated.  Whereas they should be properly remembered and appreciated as local and national heroes, if not glorified in par with their achievements, these figures remain totally absent from our public discourses. A society that fails to appreciate its heroes, that forgets great and legendary individuals, is a sorry and even a doomed society. I have time and again stressed, mainly through my many articles on the history and revival of sports in Balochistan, that we need to pay attention to the past, not to romanticize it mindlessly, but to look at it as a repository for possible reform of the present sorry situation and for a healthy revival of sports in Quetta City and in Balochistan. And people like Sattar Lala are part and parcel of that golden past of sports in Balochistan. That we have failed to do so until now is really a matter of shame for us, a disgrace. As I write, I feel as if I owe him this. In fact, I do owe him, not just this, not just one, but many things in my life. All of us, as Quetta waal, as students of Islamia High School, as lovers of football, as sportsmen and sportswomen of the city and the province owe Sattar Lala. This effort is but a small token from this author to appreciate Sattar Lala of Islamia High School, the great Satto the football player, nay, the football artist par excellence of Quetta, Balochistan.
"Our dead are never dead to us until we have forgotten them" (George Eliot)
Disclaimer: Views expressed in this article are those of the author and Balochistan Voices not necessarily agrees with them.