Sher Jan P. Shohaz
Entertaining most of its audience, CM Balochistan Jam Kamal Khan's tweet on 13 December on upgrading secondary schools read, " Our government has decided to upgrade 53 girls primary schools into middle and 53 from the middle to high schools", is a straight emphasis on economic statistics aiming to build a tall statue of his virtue in his regimen rather actually reforming education sector in Balochistan.
Having the highest illiteracy rate countrywide, Balochistan welcomes every initiative which helps in recovering it from the clutches of illiteracy based on trimming the breakneck rise in illiteracy rather than making huge discussions on economic statistics which never happen to be real development to the occupants of the province.
Concentrating so heavily on upgrading primary schools into middle and middle into high, our policymakers and government; following the traditional ways of educational provisions, are ignoring danger signs that the rest of the students in the province, especially those who belong to rural areas, couldn't reach to lessen illiteracy ratio of the province is due to not getting enrolled in higher education which exposes that the establishment of colleges was one of the major aspects always neglected by the government.
Many districts in the province don't facilitate the inhabitants their educational demands respectively. Each district owns a number of tehsils and sub tehsils that are yet to be provided higher education. This neglected need enriches the illiteracy rate in the province further if the policymakers don't recognize themselves making decisions on the basis of quantity than quality. The federal efforts of the government give the impression of erecting a political statue of doing something in the regimen on low budgets rather than forming an experience of educational rise.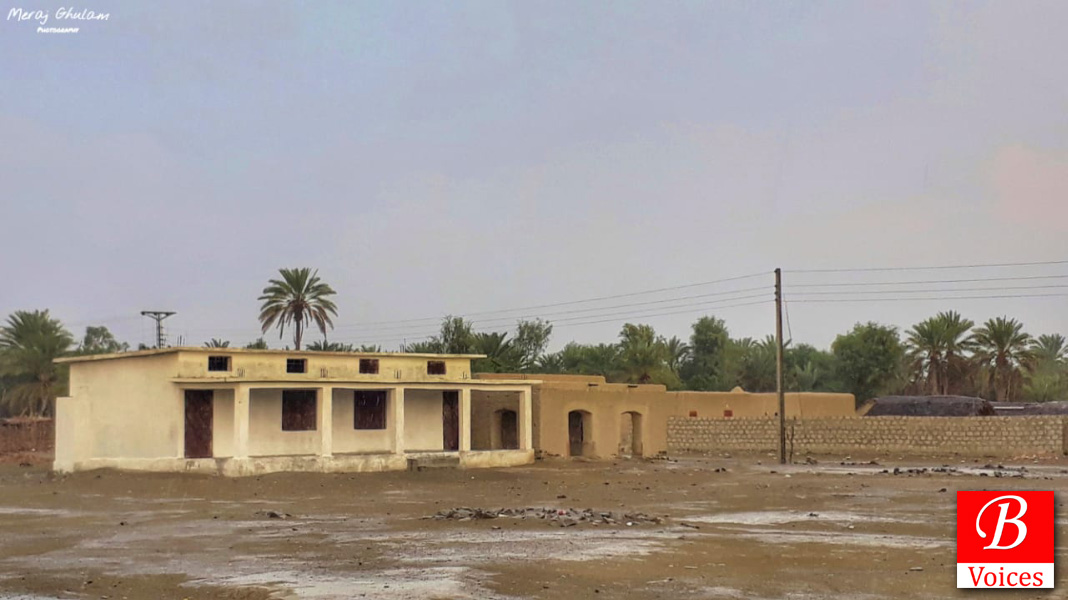 It's a fact that attaining a higher education can increase your opportunities and improve your overall quality of life. Unfortunately, there are many far-flung areas in Balochistan, having a large number of people, are yet to be facilitated colleges.
Located 90 KMs in the west of Turbat, Ballnigwer, a sub-tehsil, is one of those regions where higher education is yet to be introduced. Students completing matriculation from the region, having financial burdens on them, are interested less in the number to move to the nearby cities for the seek of higher education. This pause in their education includes several reasons making poverty one of the most common in all. As the region is an agricultural site is left with the only profession of agriculture. It is hard to manage the expenditure of every adult of a family in moving to other cities.
As a result, it's hard to find a student persuading higher education in a family living in such regions.
Nazila, 16, a secondary student from Ball, wishes to become a lecturer after completing her degree. "I have always thought to be a professional in life. After completing my matriculation from the village, I have been asked by my parents to pause my study since we are financially powerless." Said Nazila, "I read books at home but I dream of being enrolled in a college and university where i can grow my intellectual journey more strong and can achieve the desire i keep. I wish we were built a college in our village."
Comparatively, a number of girls from the village are destitute from higher education which even counts a great focus on growing illiteracy in the region.
17-year old Nayaz, the only son of his parents, after completing matriculation, is working in the field in Ballnigwer. Nawaz was an extremely intelligent student, according to his Math teacher, when he was a school student. Nawaz said that would grow an artist after he completes his higher education in a university.
"I love painting and sketching a lot. I wish we had a college here in Ballnigwer where we could complete our at least higher education. I wanted to learn and join a government job, but my father can't afford me on sending other cities for higher education since he's the only one to earn and feed." Said Nayaz.
Recently, the only boys high school in Ballnigwer has been administered to provide HSSC certificates to the students enrolled in registers. Unfortunately, the school has not been managed to conduct classes for the very students. No teacher so far has been hired for college classes. This upgrading leaves the locals amazed.
The female students of the region are entirely dependent on one school. Located at the epicenter of the region Ball, Government Girls High School Ballnigwer has rejected many students coming from far-flung areas such as Dezder, Kocho, Kapkapar, Kashap, Talvi, ShayZangi, Drachko, Hochath, and many more. What does the word "Emerging Balochistan" mean to them?
It's even worse to inform those female students from Talvi, Shayzangi, Sorik, and few other areas, pay walk to the school taking them 1 and a half hour to reach there.
A primary girls school in Talvi town in Ballnigwer has been promoted to the middle which let us raise many questions to policymakers. Keeping the number of high schools in the region in mind, the idea of promoting primary to the middle should have been introduced. Since we have one high school in the region for girls, this promotion from primary to the middle is equal to zero reform. Why not promoting from primary to high directly? This could have been considered a more innovative and accepted move.
According to civil society representatives and NGOs in Pakistan's Balochistan Province, Balochistan has the lowest female literacy rates anywhere in the world where women and girls have extremely poor access to education.
Increasing institutions in number will never help in decreasing the illiteracy ratio but quality education does.
Balochistan has the lowest literacy rate than all other Pakistan's provinces that stands at 40pc.
The greater contribution to illiteracy is often noted from rural areas of the province where opportunities for education aren't entertained. With that said, illiteracy causes unemployment, low community involvement, and low self-esteem. Unemployment leads to poverty and poverty gives rise to criminal activity, child labor, poor health, homelessness, child marriage, and many other struggles. This all worst is given birth since awareness via education is denied.
I believe upgrading primary institutions into the middle of rural areas contribute nothing to educating Balochistan. To be productive, the provincial government must undo its ask for this and emphasis upgrading primary into high. It doesn't cost the regime a giant pocket to replace middle by building high schools and providing colleges to each far-flung tehsil and sub tehsil which locate a great number of people living.
The writer is a Turbat-based freelance columnist and an ESL instructor at School of Intensive Teaching, Hub Balochistan. He tweets at@SheeranRind.