Adnan Aamir
In the last week of March, I traveled on three main highways of Balochistan to get a sense of the developments and problems in the province. I traveled from Quetta to Uthal on Chaman-Karachi Highway (N25), from Uthal to Gwadar on Makran Coastal Highway (N8), and from Gwadar back to Quetta via Turbat and Panjgur (M8 and N85). While traveling across more than 2,000 kilometers, the problems and the potential of this region were once again revealed to me.
The starting point of the journey was 813-km long N-25 highway. This highway is in good shape but it is a single carriageway with two narrow lanes. Lack of space is the single biggest cause of accidents on this highway, which has given it the title of "Killer Highway."
It is especially challenging to drive on it at night due to constant overtaking by passenger buses, which are forced to do this due to slow-moving traffic on a single carriageway. Despite repeated campaigns by the civil society of Balochistan, the federal government has chosen not to dualize this highway using its own resources. Instead, the government has advertised plans to use a Build Operate and Transfer (BOT) model, which will not work given the traffic volume of this highway based on commercial parameters. Hence, the primary problem of this highway will remain unresolved.
Near Uthal Zero Point, located 100 km northwest of Karachi, starts N-8, which was built in 2004 to connect Gwadar with Karachi. The Zero Point of this highway is in poor condition with no visible infrastructure whatsoever. This 587-km long highway is fully deserted. While traveling to Gwadar one cannot see any vehicle coming from either side for 15 to 20 minutes at a time. Also, there are no quality places to rest and dine on the highway, compelling travelers to drive continuously all the way to Gwadar, a six-hour journey from Zero Point.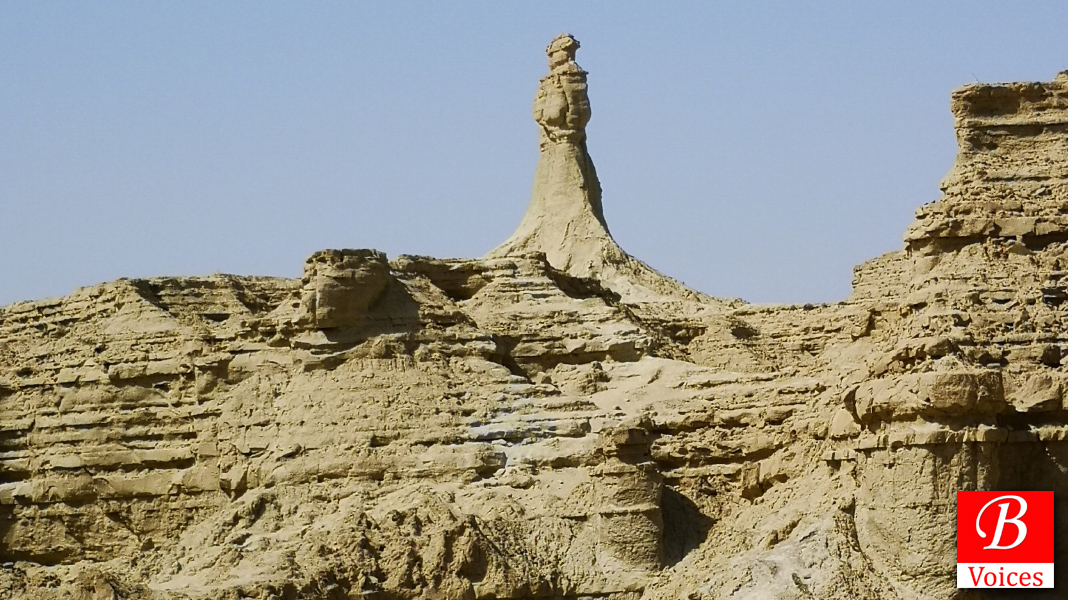 Upon entering Gwadar, the scenario is very underwhelming in the context of the hype created by successive governments. Apart from the Marine Drive on the West Bay, there is nothing spectacular about the infrastructure of the port town. Electricity supply failure is a huge problem in the city along with water scarcity. Locals feared another water crisis would be knocking at their door in the next two months unless heavy rainfalls fill the dams supplying water to Gwadar. This once again highlights the failure of the provincial government in resolving the water problem of Gwadar five years after the inception of CPEC.
There is a shortage of water in most places along this route.Water shortage affects agriculture and livestock,which further affects the indigenous economy
We traveled back to Quetta using M-8 and N-85 highways. This route has reduced the travel time from Quetta to Gwadar to just 12 hours from 24 hours. Although this is a relief for people making this journey frequently, both these highways are not equipped for heavy traffic. M-8 starts from Naliant and so far, its 193-km patch has been constructed till Hoshab. It is just like another highway in Balochistan and therefore it is not accurate to call it Motorway 8 (M-8). Likewise, the N-85 from Hoshab till Surab is also not in good condition. It already has received several patchworks while the volume of traffic is low. These roads in their existing condition in no way can accommodate large volumes of cargo traffic if Gwadar port kicks off as planned under CPEC.
From Gwadar, it takes almost two hours to reach Turbat, the headquarter of Kech, the second largest district of Balochistan. Entering the city center of Turbat, one gets the pleasant and rare scenes of modern development in the peripheries of Balochistan. The roads are wide and well-constructed. If there is one thing former chief minister Dr. Malik Baloch did right, it was that he developed the city center of Turbat well above the standards of the province.
After traveling three hours north of Turbat, one arrives at the headquarters of district Panjgur. The stark difference in development levels of Panjgur and Turbat is clear when one enters the town. In the past, this district has been badly ignored by representatives of the district. However, under the current government, a lot of infrastructure projects are under construction in Panjgur. If built properly, these can uplift the infrastructure of this district. A date processing plant built by Pakistan Army is in the final stages of completion. Once operational, this plant can be extremely helpful in uplifting the date economy of the Panjgur to another level.
From Panjgur, we reached Quetta in six hours via Surab. At all the places I visited during this whirlwind trip, there were three common problems. First, the issue of livelihoods. During this entire route, people rely on government jobs, agriculture, livestock, and fishing to support their families. Resources are fast shrinking. For instance, I learned that there is no fish in the sea near the coast of Kund Malir, which has devastated the lives of people relying on fishing. As a result, signs of poverty are quite visible in this entire region.
Second, there is a shortage of water in most places along this route. Water shortage affects agriculture and livestock, which further affects the indigenous economy. Secondly, there is even a shortage of drinking water in some towns adjacent to the coastal highway from Uthal Zero Point all the way to Gwadar.
Third, there is the major issue of electricity supply. Almost all towns on this route face long hours of load shedding in the name of line losses and lesser billing. The federal ministry of power is depriving the population of these areas of electricity as collective punishment for the failure of a few agriculturalists who do not pay their bills. In the absence of electricity, life is difficult and costly anywhere and that is why it is a severe problem for the people of Balochistan living near the three aforementioned highways.