Islamabad: With the allocation of over Rs33 billion highways dominate Balochistan's share in the federal Public Sector Development Program (PSDP) 2022-23.
The most notable allocation is Rs12 billion for the dualization of the Chaman-Quetta-Karachi Highway (N-25), which is dubbed as a

killer highway

due to a high number of passenger deaths in road accidents. These allocations have been made in three different sections. Apparently, the government wants to showcase these allocations as the seriousness of its efforts to develop Balochistan.
The total cost of three sections of dualization of the N-25 highway is 224 billion and in that context, 12 billion is seen as an insignificant amount making just 5 percent of the total cost. This further raises questions on the feasibility of this project on a Build Operate and Transfer (BOT) basis.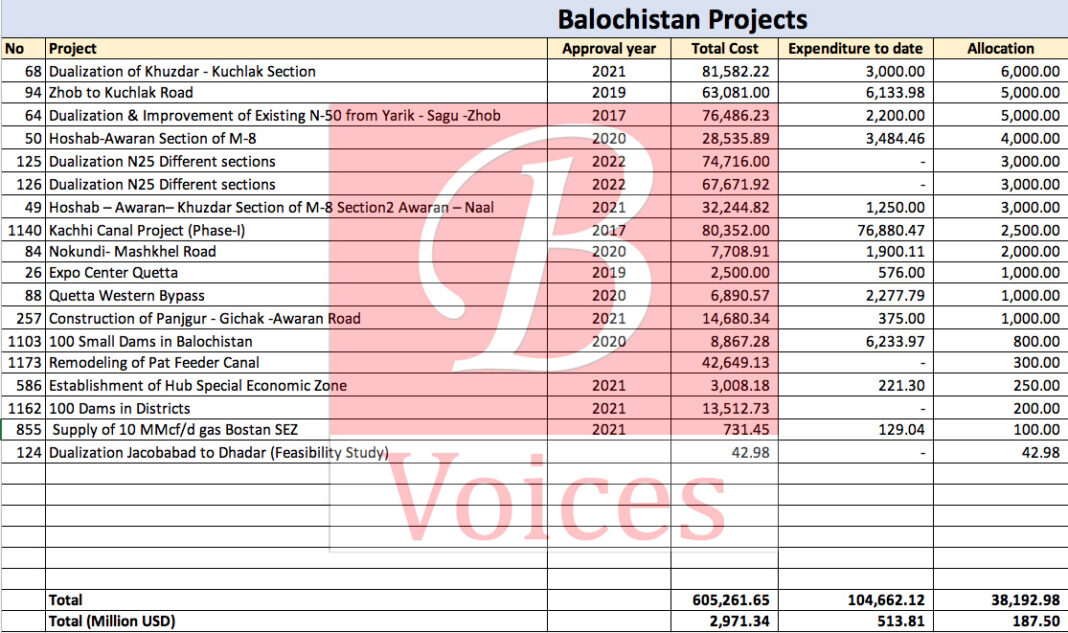 Moreover, 10 billion has been allocated for two different sections of Quetta-D.I. Khan highway. Once built these roads will reduce the road travel time between Quetta and Islamabad. This highway is purportedly a part of the much-touted western route of CPEC.
Likewise, the government has also allocated 7 billion for two different sections of the M8 highway in Makran division and Awaran. This highway connects Gwadar with Rato-dero via Khuzdar.
1 Billion is also allocated for the dualization of the western bypass of Quetta, which is needed to reduce the load of heavy traffic from inner-city roads of the provincial capital of Balochistan.
Furthermore, 43 million has been allocated for the feasibility study for the dualization of Jacobabad to Dhadar Highway. Once the feasibility is completed work can be started on dualizing this highway in the next couple of years. This highway is the main artery connecting Balochistan with Sindh and Punjab and the current narrow road makes it time-consuming and dangerous for the commuters.