Yahya Reki
Quetta: Balochistan Voices conducted its first ever reporter's training workshop, on Thursday. Amateur reporters and University graduates in Mass communication attended the workshop.
Addressing the participants of the Workshop, Adnan Aamir Editor of Balochistan Voices said that we want to engage aspiring journalists in reporting the ignored socio-economic issues of Balochistan.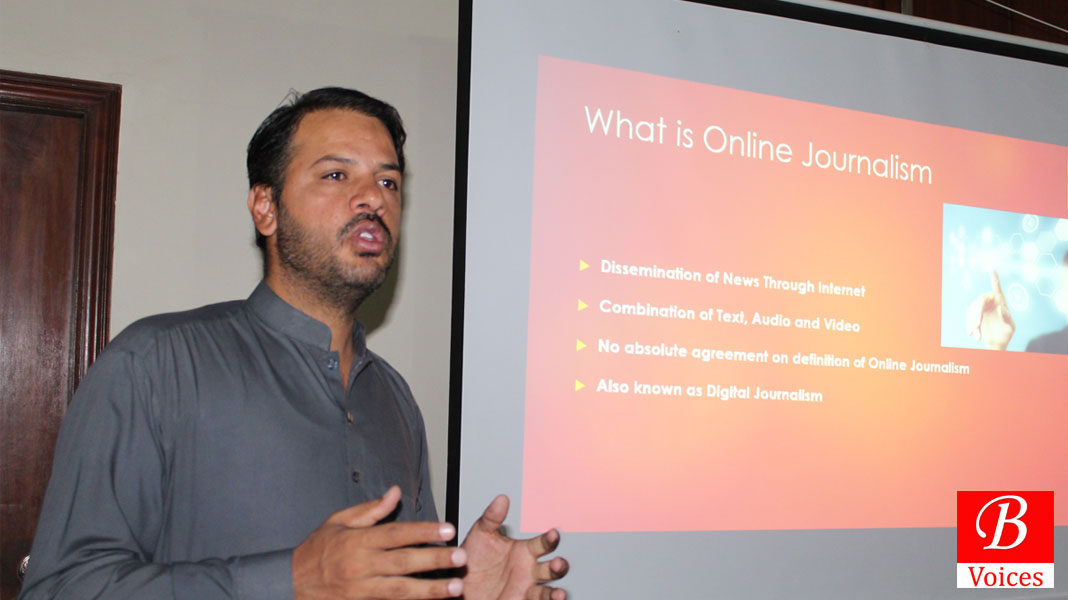 Abdul Baseer Khan, a media development professional, delivered the training on Online Media, Reporting, Feature writing, Blog writing  and other related topics. He also informed participants about data collection and facts finding techniques during work.
"Online media is rapidly becoming the new face of journalism in the world and this training is also a preparation for that," said Mr. Khan He added that online media presents an opportunity for young writers to share their point of view and highlight issues without any hindrances.
Participants carried out group exercises win which they wrote short news reports and identified errors in a news draft.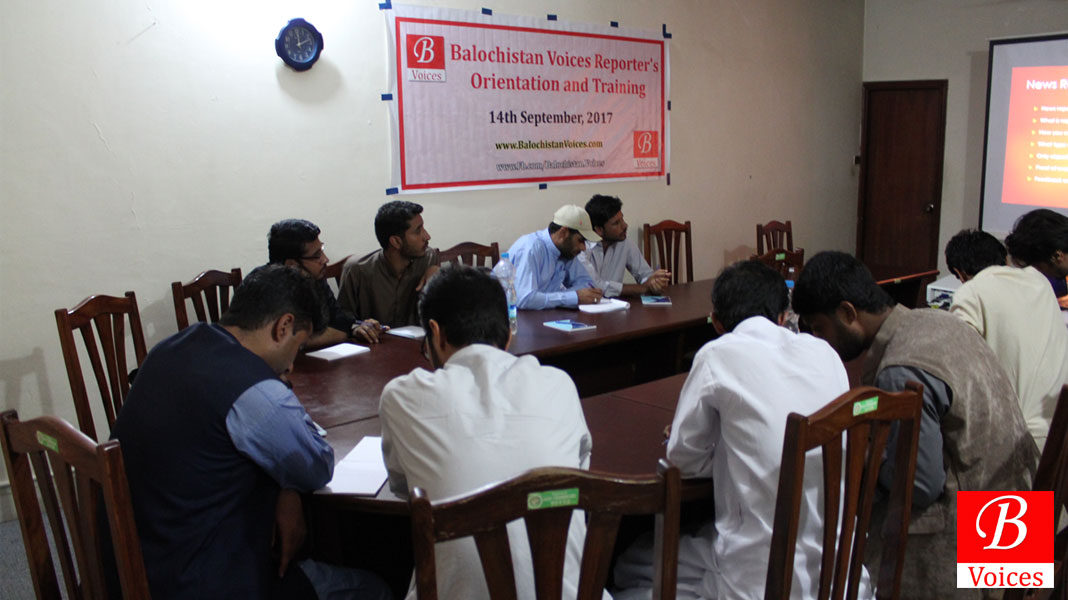 Mr. Gul Khan Naseer, Head of Programs Azat Foundation, told the participants that volunteerism is a great thing which make people effective in society. "It is duty of youngsters to collect data from surroundings, investigate and write blogs about different issues and hurdles which impact people daily life," He urged the participants.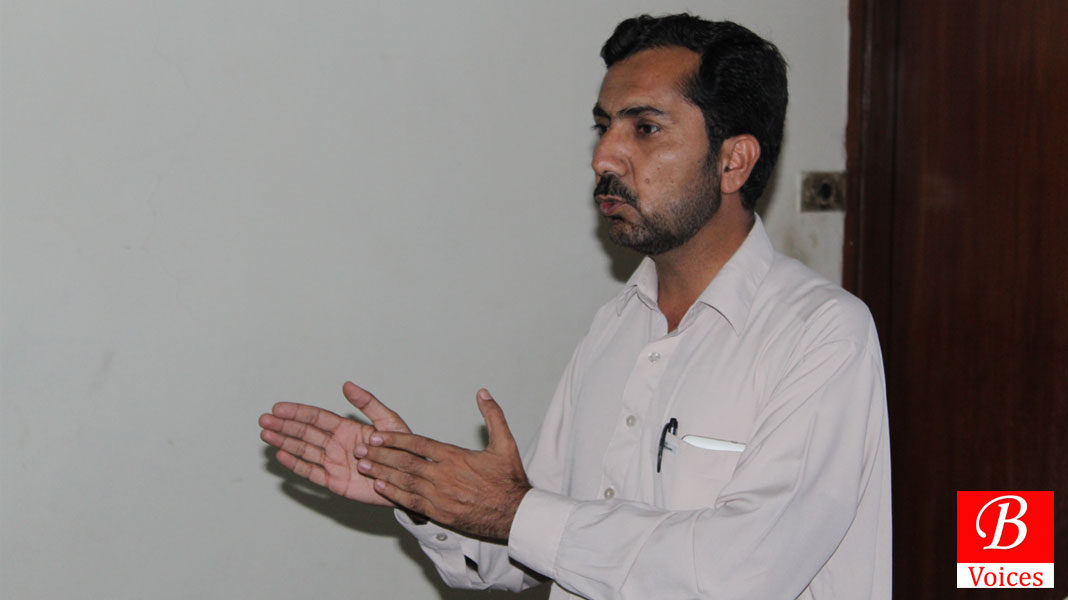 "We can't rely on mainstream media to highlight our problems and in given circumstances online media is the only solution for us," added Mr. Naseer.
At the end of the workshop the participants of the workshop were presented certificates by trainer and Editor Balochistan Voices.