Ali Raza Rind
Banaras Khan, 45, is a photographer based in Quetta. He recalls the day when a leading national Urdu newspaper launched its edition in Quetta. He helped in the launch of the newspaper and publicized it in Quetta and interior Balochistan. He was working with the newspaper ever since but one day He was told to not show up for work. He was sacked in an ongoing financial crunch. "Despite serving in the newspaper for several years, I was fired without any reason," He told Balochistan Voices.
Banaras is among the 20 media workers who have been fired from different media houses in Balochistan since the financial crisis gripped the media houses in Pakistan. In the past, the biggest threat faced by journalists in Balochistan was physical security. Ever since the inception of conflict in Balochistan in 2005 more than 30 journalists have been killed in the province. In addition to that, there have been multiple attempts to harass and threaten journalists in Balochistan over the years. However, in the year 2018, the biggest threat for journalists in Balochistan changed to financial insecurities.
Financial insecurities of journalists in Balochistan stem from journalists not paid by the media organizations and consequently journalists adopting other side professions. Balochistan Voices interviewed journalists across the province of Balochistan to explore the cause of financial insecurities for journalists.
District reporters not paid salaries
Sajid Baloch works as a video journalist based in the port town of Gwadar for more than 10 years. He revealed to Balochistan Voices that only three TV channels pay salaries to their correspondents in Gwadar. He claimed that majority of the journalists in Gwadar are not paid by their media organizations.
The second cause of financial insecurity among journalists is the culture adopted by media organizations to ask district reporters to work for free. District reporter is a term used for journalists who work in remote districts of Balochistan and who are not part of a bureau office of a media organization.
Sajid is based in Gwadar city, which has achieved a lot of attention lately due to its role in the China-Pakistan Economic Corridor (CPEC). Even the journalists in Gwadar are asked by the media organizations to work free despite the importance of the location of this town. "When a media house does not pay salary to their Correspondents, it means they are not interested to cover that station and only want reports on major incidents of terrorism or VIP visits," Sajid explained.
Journalism as a secondary profession
In the absence of paying journalism jobs, most journalists choose other professions. They adopt another source of income and journalism becomes their secondary profession. "Journalists, when not paid for their jobs, have no option but to opt for another source of income," claims Younas Baloch.  He further added that when journalism becomes the secondary profession then journalists can't give full time to their journalistic duties.
Sajid Baloch revealed that media houses in Gwadar hire non-journalists as their unpaid reporters because they are willing to work for free more easily as compared to journalists. "This approach not only adds to the financial woes of the journalists but also results in deterioration in the quality of journalism," He lamented.
Ayub Tareen, a senior journalist and General Secretary of Balochistan Union of Journalists (BUJ), partly blames the free working journalists for financial woes of journalists in Balochistan. "If district reporters are ready to work without pay for some media houses then why the other organizations should pay salary," He questioned while talking to Balochistan Voices. He added that in such circumstances media organizations look for volunteer reporters only.
Blackmailing in the name of journalism
One of the biggest allegations on journalists in Balochistan is that they use their influence to blackmail government officials and extort money. This is often done by journalists who do not receive salaries from their media organizations and use their journalistic credentials to extort money.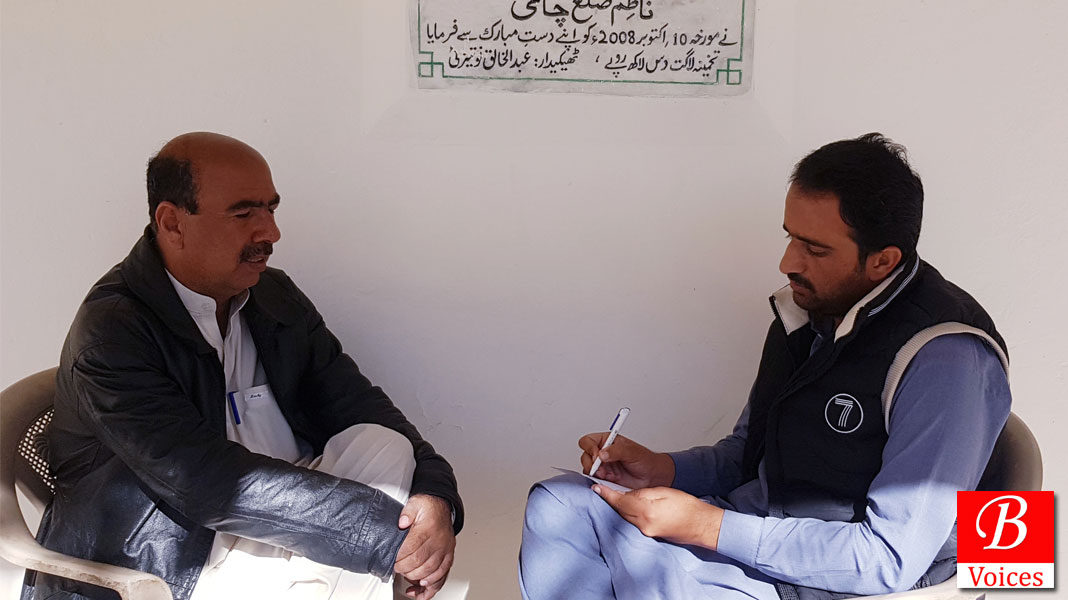 Haji Abdul Sattar Kashani is a senior journalist working as a district reporter for over 30 years in Dalbandin town of district Chagai. He agrees with the assertion that some journalists use the tool of journalism to protect their personal interests. "There are some black sheep in our [journalists] community who use journalism solely for the purpose of blackmailing others to make money," He told Balochistan Voices.
Ayub Tareen, who is a Bureau chief of a news channel in Quetta, highlights another dimension of this puzzle. He claims that many government employees work as journalists in interior Balochistan. "Such journalists have hijacked some press clubs in Balochistan and they are the largest source of yellow journalism in the province," He alleged.
Ongoing financial crunch
Journalists based in other districts of Balochistan, except Quetta, are paid meager salaries in the range of 5,000 to 15,000 per month. Presently, even this meager salary has been stopped owing to the proclaimed financial crisis.
Younas Baloch works for a national news channel in Khuzdar district. He has not been paid his salary for the last four months. "If the news channel does not even pay for reporting expenses such as travel and communication then how can I work as a journalist," He questioned while talking to Balochistan Voices.
Just like Younas Baloch, many journalists across the province are facing a financial crisis due to non-payment of salaries for several months. The apparent cause for the delay in payment of salaries is the ongoing financial crunch faced by media all over the country. Younas is among the fortunate ones who have not been fired during the period of crisis. He is striving to get his due salaries, unlike the 20 sacked journalists who now have to look for new jobs.
Khalil Ahmed, a senior journalist and analyst told Balochistan Voices that the media houses are not facing any financial crunch but in fact their profits are getting reduced therefore they are putting the burden on employees by sacking them. "It is a nexus between media owners and government who want to curb freedom of expression by entrapping journalists in financial issues," Mr. Ahmed explained. He predicted that more journalists would be sacked and some bureau offices would be closed too.
Hanif Rehman is Controller News at Khyber News channel. He explained to Balochistan Voices that financial crunch is genuine and it's not made up. "Media houses are facing financial crunch because federal government has cut down the rates of advertisements and delayed payment of old dues," He said. Rehman revealed that some channels are over-dependents on government ads and they are bound to suffer financial crunch when government advertisement money stops. "Multinational companies have also reduced the rate of their advertisements because the number of channels has increased and this also contributes to the financial crunch," He revealed.
Quality of journalism compromised
The non-payment of salaries to journalists and adaptation of journalism as a secondary profession along with the infiltration of blackmailers has compromised the quality of journalism in Balochistan.
"Quality of journalism depends on job security and fully trained human resources, which is not the case in Balochistan and hence quality is compromised," said Hamayoun Kasi who has multiple years' experience of working as a media development professional. While talking to Balochistan Voices he claimed that journalism has become just a source of quick income and quality of journalism is an afterthought in Balochistan.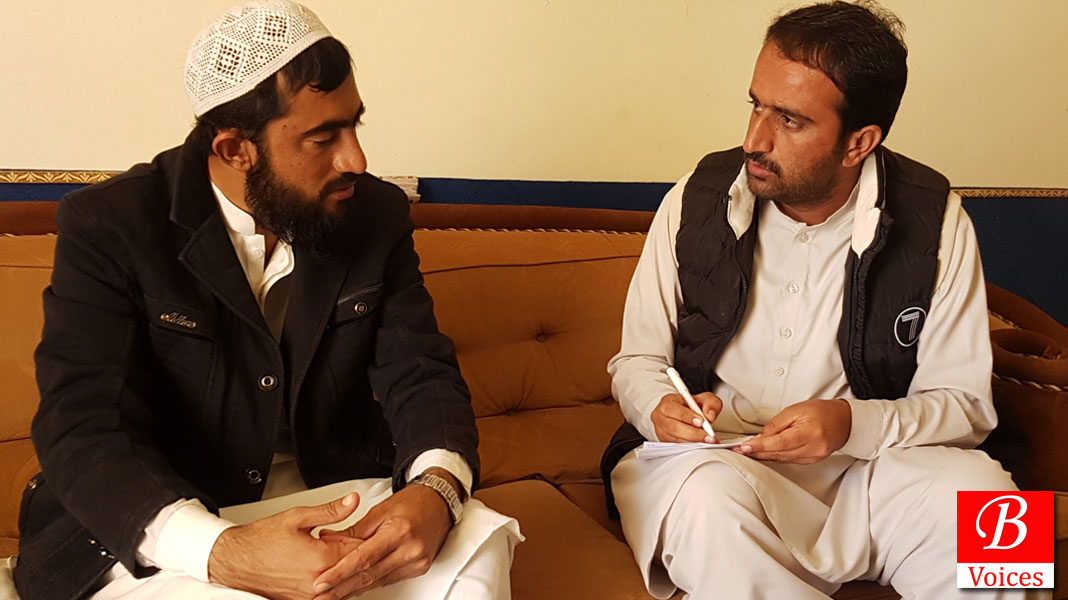 Another way financial insecurities affect the quality of journalism is the lack of training and capacity building. Most of the district reporters hardly receive any journalism training. They work without basic skills and capacities and they are simply not capable of reporting effectively. "Media houses make no effort to train us and if we are lucky we manage to get a rare training opportunity through a NGO," complained Muhammad Hassan Mengal who works as a journalist in mineral resources rich town of Nok Kundi. He claimed that without proper training, journalists can't do their job effectively even if they want to.
The Way forward
The financial insecurities of Balochistan can be resolved if media houses realize their responsibility and pay timely salaries to their hired reporters. However, the case of unpaid journalists is tricky. No one can be stopped from working as a journalist for free. Hence, this problem can only be resolved if a culture of accountability is promoted where journalists feel deterred to blackmail people.
As a journalist union leader Ayub Tareen demands that government should introduce new laws for protecting the rights of journalists. "Government has to ensure that media houses pay salary to their workers and respect their rights and this can only be done by creating robust laws and implementing them," He claimed. He warned that if the problem of financial securities of journalists is not resolved then the ultimate victim will be journalism in Balochistan.