Yahya Reki
Awaran: Balochistan Education System in collaboration with Culture department Balochistan arranged a 3-day Arts workshop from 27th to 29th January at Model High School Awaran.
75 Boys and Girl students along with teachers participated in the workshop. Participants showed very much interest in such a learning event. They made different designs and arts with a mixture of watercolor and pencils.
Renowned Artist Ahmed Khan Baloch and Zabad Baloch voluntarily taught participants about different methods of paintings.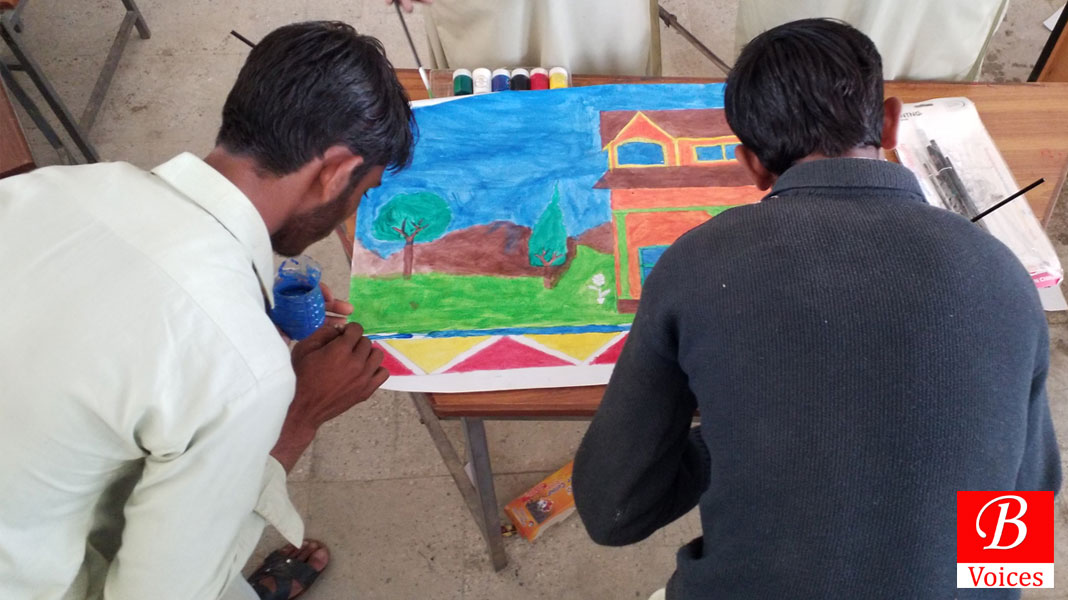 Project Director RHA Dr. Ghulam Hyder Muhammad Shahi said while speaking on the occasion that students of Awaran are very talented and need government attention. He added, "we will fully support to promote Arts and cultural colors and also encourage young Artists in Awaran."
Head Teacher Nasreen Hadil and Social Activist Shameem Nusrat said while talking to participants that it is a need of the time to arrange such activities in Awaran. They added it is our duty to play our role and work for the promotion of Arts and Culture through motivation.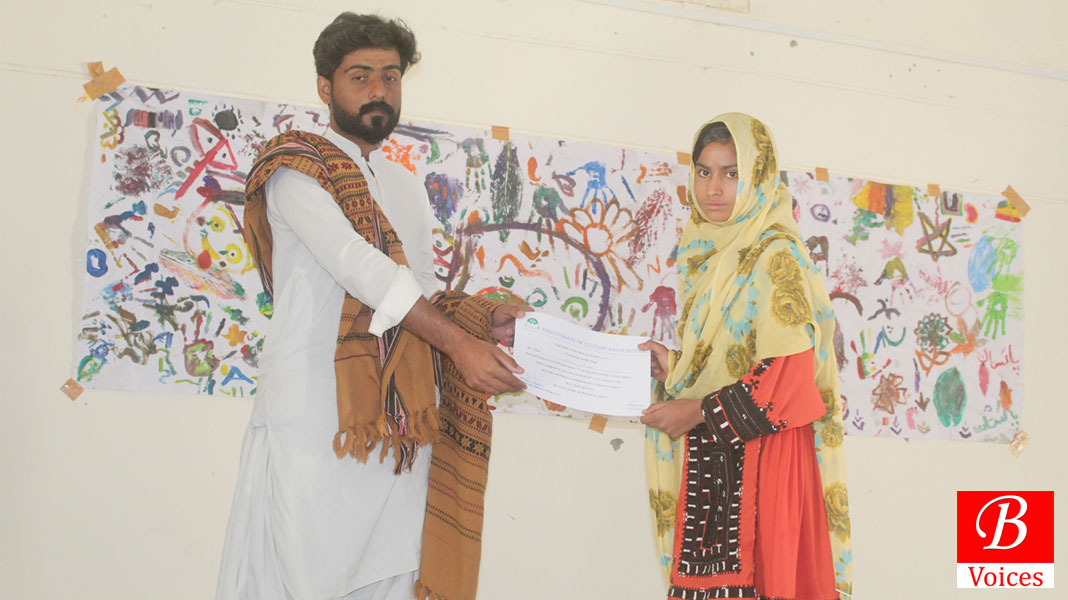 At the end of the workshop, the students decorated the hall with their paintings.
The organizers distributed a certificate among the participants.