Hemna Baloch
I am a medical student in Wuhan. This city has given me inimitable memories. Thus, I won't hesitate to call Wuhan my second home.
Wuhan, the capital of Hubei province, China is a commercial center divided by the Yangtze and Han rivers. Wuhan has many lakes which makes it uniquely beautiful, thus the name "city of lakes".
It's hard and doleful to believe that Wuhan has been introduced as the epicenter of coronavirus or COVID-19  outbreak to the world in recent times. A bitter truth. The spread of this contagious virus started at the end of December.
The outbreak of the virus
Early January 2020, we received an awareness text message from the administration on our official university WeChat group. It stated that unknown cases of pneumonia have been found and all students were advised not to go out if it's not necessary. They should try to avoid crowded places, seafood markets, etc. But the notice was omitted and taken lightly by all students. None of us were aware of the disaster which was already on our doorsteps.
Unaware of the upcoming situation we were focused and busy in our semester exams. On January 18, 2020, after finishing exams, we were tired and exhausted and wanted to refresh ourselves. Therefore, I along with my friends decided to go out to spend some quality time together. We visited some places in Wuhan like the Optics Valley and had a fun time. We were unaware that this was our last day of freedom.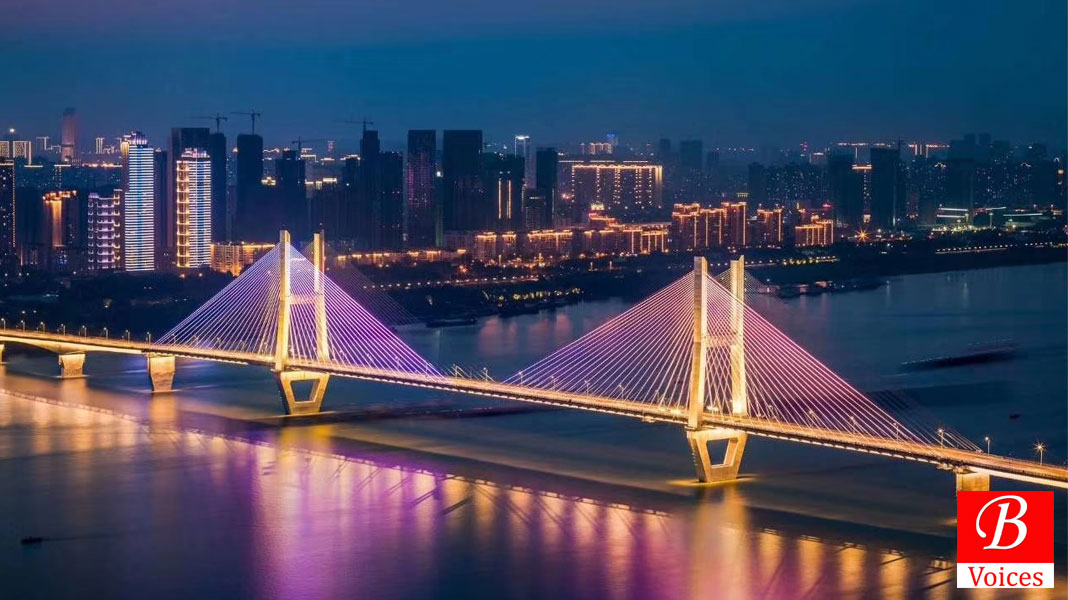 On January 23, 2020, two days before the Chinese new year, Wuhan, the crowded city with a population of eleven million, wore a look of silence and fear. The city went to complete lockdown. Public transports buses, subway stations, railway stations, and flights were suspended, there was an increase in the number of infected people and chaos in hospitals. Many people couldn't go home because of the imposed lockdown. After two days, it was their Chinese new year, and they were left with no option but to stay in Wuhan.
Ban had been imposed on the Wuhan seafood market even before the lockdown, as they believed that the market must have been the hub of this fast-spreading virus. Meanwhile, the situation in Wuhan deteriorated. People across China were alerted to stay away from Wuhan as they came to know it was a human to human transmitted disease.
Li Wenliang, a local doctor, tried his level best to acquaint people about this novel coronavirus a month before lockdown while treating the COVID-19 patients. He later fell prey to COVID-19 and passed away eventually.
This contagious virus infected many front-line medical workers including doctors and nurses. Non-stop tiring shifts became medical staff's daily routine because of increasing numbers of patients with each passing day. Many of them couldn't visit home for weeks.
The response of the Chinese government
The shooting figures for new cases made hospitals run out of beds and attending staff. The shortage of beds necessitated the government to build a new hospital named Huoshenshan Hospital with the capacity of 1,000 beds in 10 days and 10,000 doctors and nurses from all over China made it to Wuhan just to treat coronavirus patients. Despite knowing how deadly the virus is, they decided to go to the frontline and put their lives in danger to save others.
On January 22, 2020, we were instructed not to go outside as the virus was spreading rapidly. Additionally, we started to face a shortage of basic necessities and rising prices of food and other stuff. Moreover, our ATM cards couldn't withdraw money. All students were mentally challenged and exhausted by the misadventure. Our families and relatives were worried. This dramatic situation created chaos. We were scared and anxious that we might get infected by this deadly virus.
On February 2, emergency hospital Huoshenshan was ready to treat coronavirus patients. Till the third week of the lockdown, over 10,000 cases were confirmed and again made the situation tough for the government. Then, the Chinese government decided to convert stadiums, dormitories, and other public buildings into temporary hospitals.
Meanwhile, our fear and anxiety were increasing day by day. We were trying to reach out to our government and the Pakistan embassy in Beijing to seek help. Their non-serious behavior dismayed us.
Betrayed by our own government
As our fellow classmates from other countries like India and Bangladesh and many other countries were evacuating, we were so upset by the deteriorating situation in Wuhan and being abandoned by our government. We pleaded to the government of Pakistan to evacuate us as the situation in Wuhan was getting worse and Pakistan at that time was not affected by the virus.
Our parents demanded to bring back their children but the government refused and told us not to panic. They told us that if we got infected, China would treat us. Eventually, their negligence and non-seriousness made 5 Pakistani students get infected with the deadly virus. When media started to play its role and pressurized government, propaganda was started against us by the government. They misguided and manipulated the nation and declared us viruses or carriers of viruses. Not surprisingly, the nation believed the fabricated propaganda.
When we were abandoned by our own country that was when the Chinese government and our university management did their best to provide us the safety, took care of our needs, did daily temperature checks and so on. We received food from other communities.
Life in a locked room
All of a sudden being locked in a room became really tough one day. It was like a year to us. Our days were passing with depression and anxiety. With each passing day,  the number of cases were increasing. We were afraid of getting infected with this deadly virus. This virus causes acute and chronic respiratory infections with severe pneumonia.
After a month of shouting, yelling, requesting, pleading for evacuation, we got nothing but false promises and disappointment. We understood the fact that their friendship was more important than our lives.
Despite being in Wuhan, the epicenter of coronavirus, we are safe because we stayed inside and maintained social distancing
We were so desperate to go out to get some fresh air and to have direct sunlight contact. We were strictly prohibited not to go out. We even couldn't open our windows all day to ventilate our rooms. Gradually, we were getting used to the fact that we have to face it.
In the mid of February, our online classes were started. We got busy in that somehow and yes, now it has been more than two months and we are waiting for the dawn of freedom. To divert our minds and kill the time we experimented with new recipes, tried to decorate our rooms with creative ideas, did paintings, watched movies, read books, and course books of course. We also tried to make each other laugh with jokes to ease ourselves.
After 60 days and counting, I look forward to "Rebuilding".
Advice based on experience
I want to wind it up with some final words. Coronavirus is not a joke as it has emerged as a pandemic now. Please stay at your home and take it seriously. Spend your time with your family. Despite being in Wuhan, the epicenter of coronavirus, we are safe because we stayed inside and maintained social distancing. We are safe here because we have followed the precautions of the World Health Organization (WHO). It's a humble request to you all that please follow these precautions:
Protect yourself.
Wash your hands frequently.
Avoid touching your eyes, mouth, and nose.
Cover your mouth and nose with your bent elbow or tissue when you cough or sneeze.
Avoid crowded places.
Stay at home if you feel unwell – even with a slight fever and cough.
If you have a fever, cough and difficulty breathing, seek medical care early, but call by phone first.
General recommendations for all travelers:
Stay more than 1 meter (3 feet) away from a person who is sick.
Follow proper food hygiene practices.
Travelers returning from affected areas should self-monitor for symptoms for 14 days and follow national protocols of receiving countries. Some countries may require returning travelers to enter quarantine. If symptoms occur, such as fever, cough or difficulty in breathing, travelers are advised to contact local health care providers, preferably by phone, and inform them of their symptoms and their travel history.
The writer is a medical student in Wuhan.
Disclaimer: Views expressed in this article are those of the author and Balochistan Voices not necessarily agrees with them.