Hemna Baloch
We can't deny the fact that our existence is temporary, so we better swallow the pill and accept its impermanence. But the untimely demise of some people is unforgettable or unbelievable for us to accept the reality. Recently, one of my closest friends left us too early. Still, I can't believe that she is no more among us; her death is like an unbelievable lie to us.
Whenever I think about her and her laughing, her smiling face comes to my mind. She was truly ambitious to do a lot of things in life. We both were classmates from 7th grade to matric. She used to wear glasses for which we teased her sometimes but she never minded anything because she was very kind and humble to all. She was a multi-talented student and our late principal and teachers used to appreciate her for her distinctive talent. During classes, Faiza along with her best friend Marium used to annoy me who was sitting right next to her. Some teachers had the same problem with both of them because both were talkative. But by and large, they both were really good students. I wasn't close to her at our school time but after matric, we both had a good understanding.
Before her death, I met her in 2015.
She was an introvert person and she spent the most time with books, paintings sketching, and illustrations. She used to share her work which I always appreciated and wanted her to go ahead in life. I don't know what thing held her back. But gradually she was coming forward. Everyone was impressed by her as she was really talented and creative.
Last month, I heard that she is getting married;  she even didn't invite most of our friends and I was quite angry yet I was happy for her. After her wedding, I congratulated her and asked her why she had not invited us. she replied innocently  "Everything was sudden couldn't invite anyone. "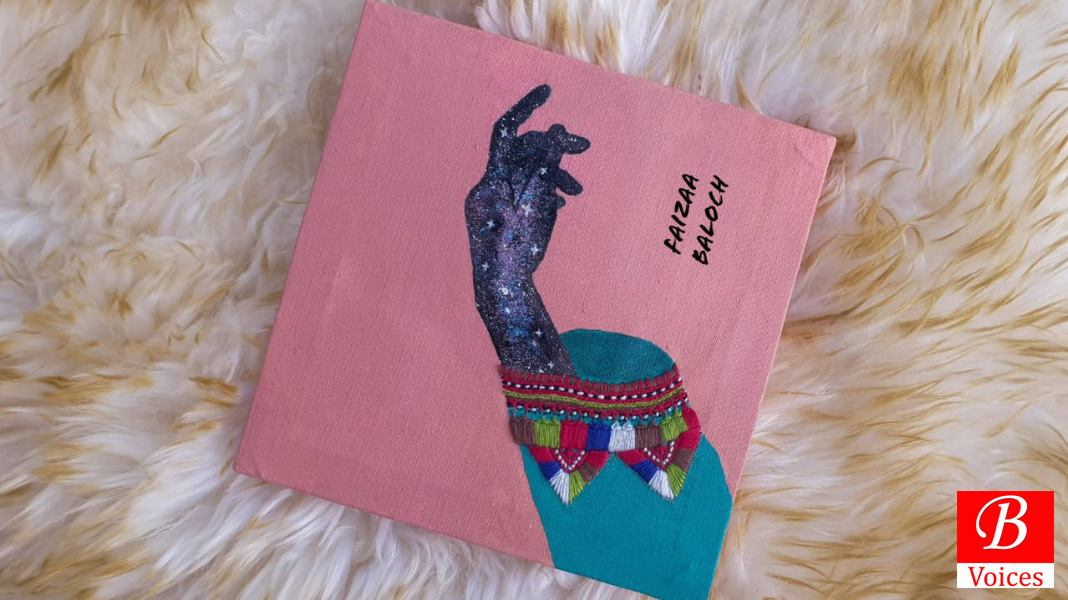 On 23rd October 2020  at 11 o'clock am I received a text from her family and friends and asked me "Do you know Faiza is no more?
I was like really? "
She told me all details on 22nd October
 " She met a fire accident at her home, and died in a very excruciating way."
After her wedding, her best friend asked me for a gathering with Faiza. I wasn't in my hometown,  so couldn't meet her. Before her death, I went to my hometown but because of a busy busy time, I couldn't meet her again. But I wish I could have met her. I hadn't thought that we wouldn't meet her again.
We didn't only lose a friend but we also lost a great artist.
Disclaimer: 

Views expressed in this article are those of the author and Balochistan Voices not necessarily agrees with them.