Quetta: Mastung has become the first district of Balochistan to develop a digital Levies Station Management System, FIR Management System, Computerized Local Certificate System, and launching its official website.
On 3rd November the Levies Station Management System, FIR Management System was launched in a meeting held at the office of Deputy Commissioner (DC) Mastung.
Engineer Aftab Ahmed, Divisional IT Officer Kalat division briefed the participants of the meeting about the digitization projects. These projects have been developed by the District IT department of Mastung.
Although the Computerized Local Certificate System is running in many districts but Mastung is the only District of Balochistan where the local certificates can be verified through the website of the district government.
Levies Station Management System of Mastung includes Levies Personnel Human Resource Management System, Levies Personnel Attendance Management System (in stations), Task Management System, in which tasks are assigned to officers and officials of Levies Station, and Computerized FIR Management System.
Under this system, an FIR is traced from its first phase of Complaint to FIR lodging and then to Challan Submission in Court,  further Judgment of the court till Criminal declaration and finally the criminal imprisonment. All this data is recorded in this software and can be used for future reference to any crime.
Later, DC Mastung Mehboob Ahmed presented an appreciation certificate to Engineer Aftab Ahmed for developing all the digitization projects of District Mastung.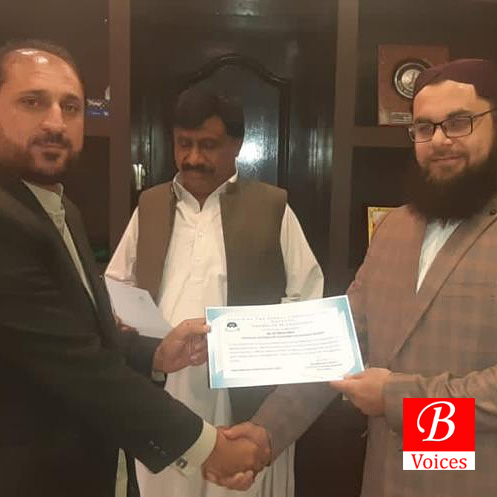 142 Domiciles canceled by DC Mastung
In October, Deputy Commissioner (DC) Mastung canceled at least 142 forged domiciles of the district after detailed verification. In this process, the district administration conducted 12 meetings on verification of domiciles and provided ample time to the holder of dubious domicile certificates to prove their case. Once, the process concluded 142 domicile holders were found to have forged certificates, which were canceled by the district administration.
Local and Domicile certificates help residents to apply for job opportunities, scholarships, and other privileges allocated for their specific district, as well as for federal jobs and scholarship opportunities based on provincial quota.