By Ayaz Khan
Munaj Gul visited Turbat Civil Hospital on and off for his check-up and wondered to see patients running impatiently to find blood donors. But his visit to the hospital last year was not a usual visit. He was approached by an old-aged lady. The lady implored him for arranging blood for her child who needed blood critically. Perhaps, the lady was the answer to the questions which Munaj asked himself seeing patients hastily running for blood donors at Turbat Civil Hospital.
"The lady was the mother of a Thalassemia patient. She had been searching for blood donors for three days," says Munaj flashing back to the incident. "I contacted some friends in Turbat," Munaj says, "my friends came and we could arrange blood for the patient."
The incident left Munaj with many questions. To answer the questions, Munaj has been a regular Blood donor since.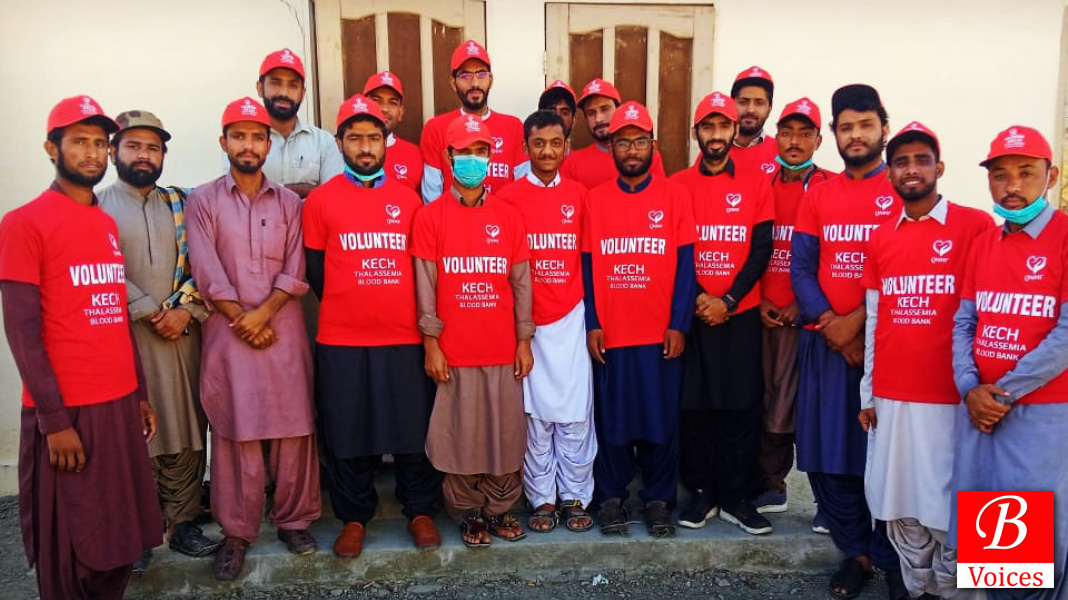 Ali Jan, a law student at the University of Balochistan (UoB) and a journalist, encountered a similar incident when he was a student at Atta Shad Degree College Turbat. Ali saw people asking for blood donors when he was in college. "One day, when I went for donating blood at Civil Hospital Turbat, I alighted on an aged woman begging workers to donate her blood, for her child was in serious condition," Ali Jan recalls the incident.  "She was begging to everyone out there," says Ali, "but no one was helping her. I had a friend with me, luckily, his blood group matched and we both donated blood."
Like Munaj, the incident also left a deep mark on Ali Jan's consciousness. "Since the incident, after every 3 months, I, along with my friends, used to visit the civil hospital and donate blood for Thalassemia patients," reiterates Ali.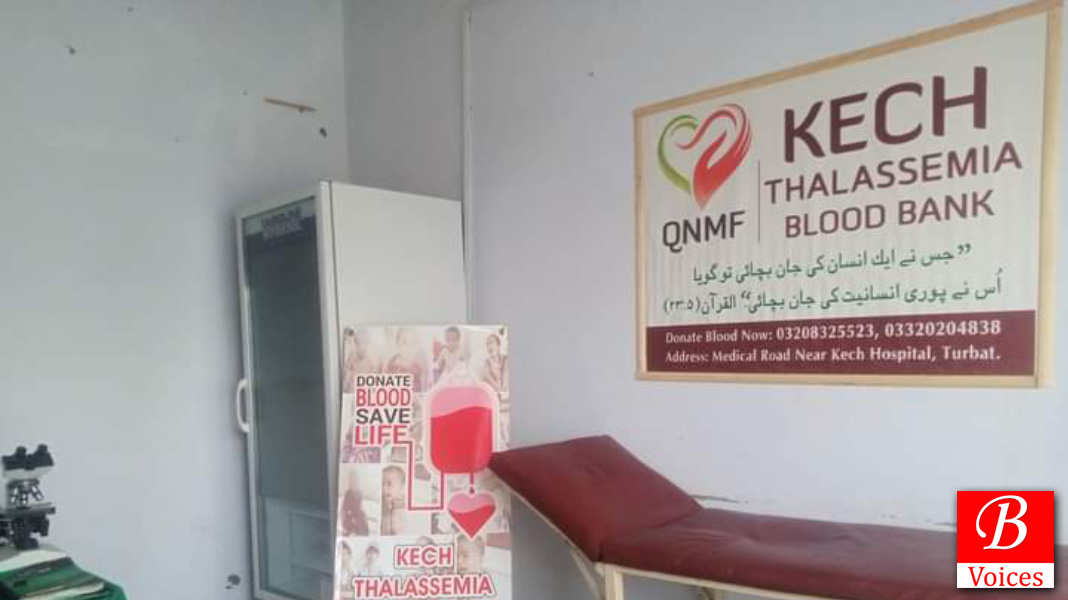 Turbat is one of the seven tehsils of district Kech. Turbat is the main city of the district but other tehsils lag far behind in terms of availability of health facilities. Thus, the availability of health and other basic facilities make people move towards Turbat from other tehsils and towns.
Apart from the availability of health facilities in the Kech district, health indicators in overall Balochistan province paint a gloomy picture. In terms of the Maternal Mortality Rate, Balochistan hits high on the deteriorating health graph.  According to the Balochistan Institute of Research and Development (BIRD), almost 780 women die annually due to the non-availability of basic maternity healthcare facilities in the province. Postpartum Haemorrhage (PPH) and Anaemia remain the prime factors causing 25% of deaths during deliveries.

On the other hand, Double Burden of Diseases in Pakistan is increasing given the paucity of healthcare services amid the COVID-19 outbreak. Among the Double Burden of Diseases such as Tuberculosis, HIV, and Hepatitis, Thalassemia is also an increasing burden on the national healthcare system. In addition, the availability of statistical data regarding Thalassemia patients in Pakistan is not satisfactory. However, according to a paper, titled Thalassemia in Pakistan: a Forward-Looking Solution to a Serious Health Issue, the number of transfusion-dependent Thalassemia patients in Pakistan is 100,000. Moreover, the paper reveals that out of 2.7 million blood donations, which are collected annually in Pakistan, a fourth is consumed by Thalassemia patients.
To have an estimated guess about Thalassemia patients in Balochistan, it's more likely to have a shot in the dark since the availability of statistical data in the province is equal to naught. Nevertheless, the number of patients registered with Kech Thalassemia Blood Bank in Kech district is 285. All the patients are transfusion-dependent. But non-availability of an established blood bank in the district has been adding to the problems of Thalassemia patients and their families.
"I resolved to help Thalassemia patients when I first saw family members of the patients asking for donors in Civil Hospital Turbat. This drove me to establish Kech Thalassemia Blood Bank. We have been working as a Trust for last one year," says Irshad Arif, founder of Kech Thalassemia Blood Bank Turbat.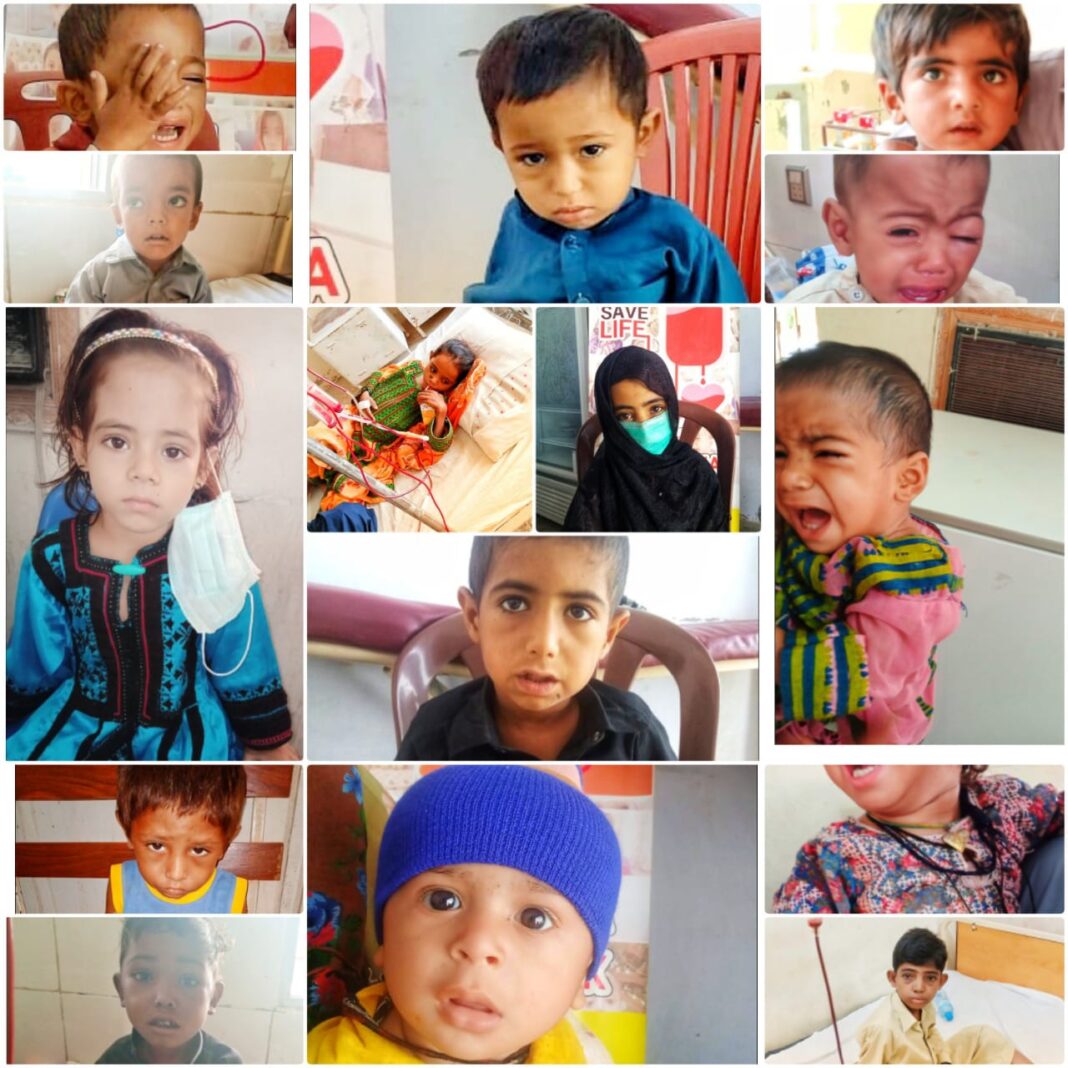 Irshad Arif, aged 24, is a private teacher and social worker. According to Arif, his Trust has registered 285 Thalassemia patients so far. 280 blood transfusions are done monthly by our Trust. We have 70 volunteers working currently. Most of the patients who are registered with our Trust are from B areas—the areas that are far away from Turbat city. The patients have to travel for 4 to 5 hours to reach Turbat city, Arif explains about work of his Trust to Balochistan Voices.
"We have one Member of National Assembly (MNA) and five Members of Provincial Assembly (MPAs). All of them are aware of our work. We have been tagging them on Twitter. We have tried to reach few of them regarding help but we have not received any positive response yet," regrets Arif.
On the legislative grounds, the Balochistan government passed The Balochistan Prevention and Control of Thalassemia Act in 2015. The Act ensures prevention of Thalassemia and puts forward strict instructions to control Trait—Thalassemia which results in mild anemia and is often misdiagnosed as iron deficiency anemia if appropriate blood tests are not carried out.
Similarly, under section 4 (1), which is defined as 'state obligation to take affirmative action', the government affirms to provide diagnosis facilities for Trait and conduct genetic counselling to encourage masses for taking tests. Moreover, the Act enshrines to establish Thalassemia and Haemoglobinopathy Foundation to promote, develop, and finance Thalassemia and Haemoglobinopathy centres across the province.  Notwithstanding, implementation of the act and its provisions seems a far cry.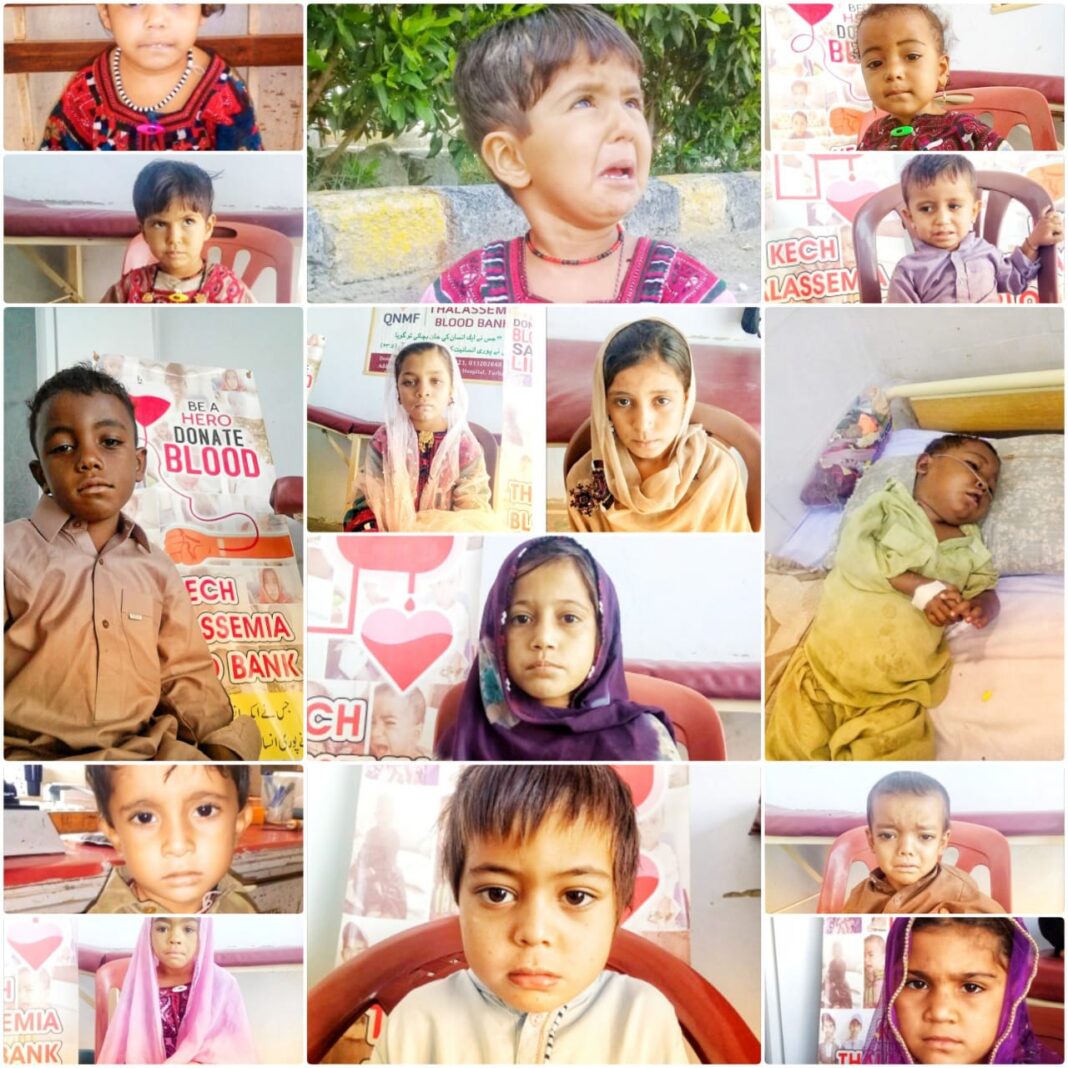 The Act, however, remains insufficient in many terms. At the top, it does not provide any clue about how to help and assist already suffering patients. Furthermore, the Act fails to establish a research-based medical facility to work on statistical data for knowing the exact figure of Thalassemia patients in the province.
Most of the districts of the province lack blood banks to assist the transfusion-dependent Thalassemia patients. According to the information shared with Balochistan Voices by Kech Thalassemia Blood Bank, few patients, who can afford the expenses, can move to Karachi for a blood transfusion but most of the patients are poor and they cannot afford to travel to Karachi.
"Most of the patients come from B areas and they are poor. Our Trust is struggling to provide poor patients with blood donations. Our Trust is non-profit organization and we have little help from people," says Arif, adding: "there is little help from people. Financial assistance is zero. We have hired three technicians and other six to seven technicians are working voluntarily. We have struggled for one year to get a rented office."
Kech Thalassemia Blood Bank is the hope for the transfusion-dependent patients in Kech district. However, financial hurdle and change in the social attitude of people towards donating blood for patients are the foremost factors hampering the work of the Trust. Kech is a large district and the Trust's reach is limited. The government's assistance and implementation of the Prevention and Control of Thalassemia Act remain the most essential weapons missing from the battleground set to defeat Thalassemia in the province!