Adnan Aamir
On a Friday afternoon, Shoukat Ali, 35, was returning back home to Mastung from Quetta on his bike. Near Mastung cross, He was hit by a heavily-loaded vehicle. He fell off the bike and sustained severe injuries. He knew what he had to do now. He called 1122 from his cellphone and contacted Medical Emergency Response Centers (MERC) for urgent help. The rescuers of MERC reached the spot in just 8 minutes, provided him first-aid treatment, and shifted him to Lakpass MERC Center for further treatment. "The urgent aid provided by MERC saved my life on that day," Ali said.
Likewise, Khalid Khan, 33, suffered injuries when his bike slipped on the Quetta-Zhob highway in the first week of December. He was not in a position to make any calls so the passerby people called 1122 and asked for help. "The MERC team reached the spot in no time and provided me with life-saving first aid," said Khan.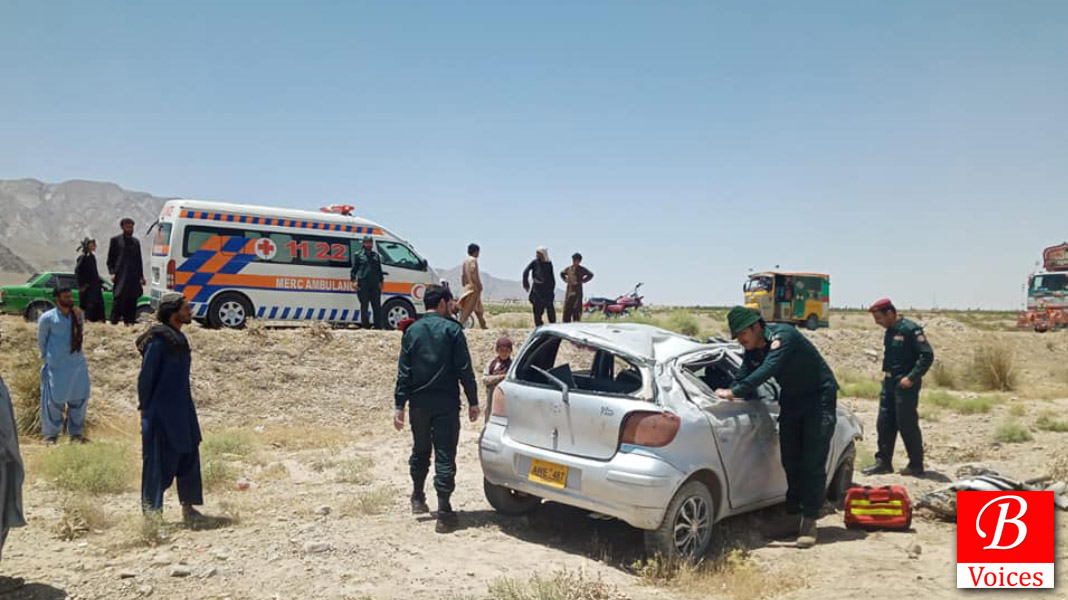 Ali and Khan are among thousands of people whose life has been saved by MERC after deadly Road Traffic Accidents (RTA). Since the inception of MERC in October 2019, the fatality rate in highway accidents of Balochistan has reduced by 30 times. There can be other reasons for the reduction in the fatality rate but the services provided by MERC have made the primary contribution.
The Idea of Emergency Medical Services on Highways
In February 2018, Balochistan Voices published a data story that revealed that 5 times more people die in highway accidents in Balochistan as compared to suicide bomb blasts. Using the findings of this story as a basis, the People's Primary Healthcare Initiative (PPHI) pitched the idea of MERC to the provincial cabinet. In February 2019, the provincial government approved the establishment of MERC at a cost of Rs3.92 billion. Under this project 25 emergency response centers had to be established on eight highways of Balochistan. The first batch of MERC passed out from 1122 Rescue Services Academy Lahore in September 2019. So far, PPHI has established 14 MERC centers on N-25 and N-50 highways.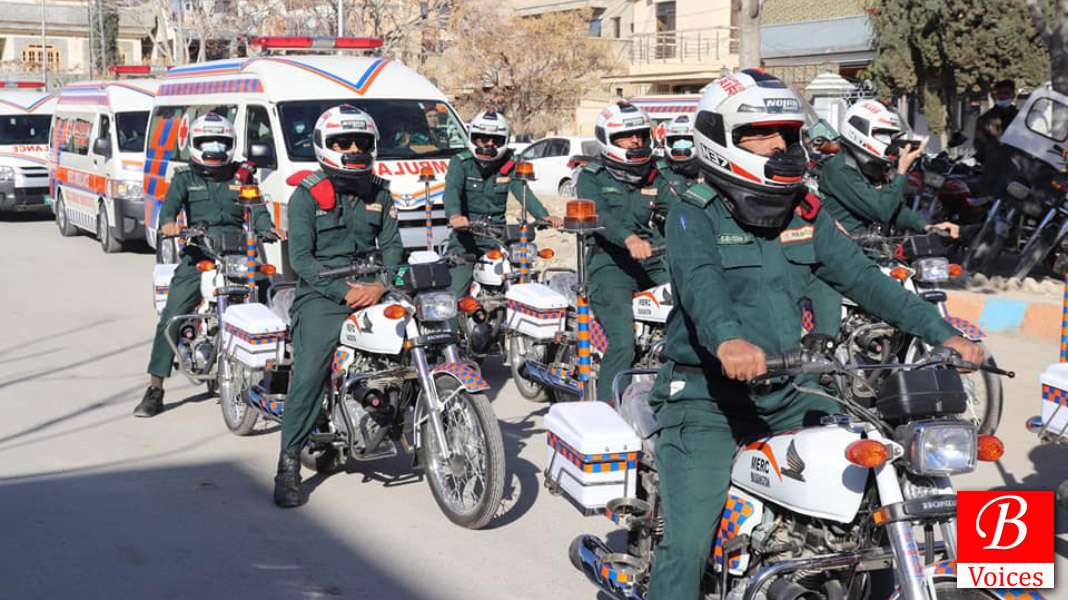 The fatality rate in highway accidents reduced by 30 times
Based on the analysis of the data shared by MERC and compared with the data of highway accidents available on the website of the Pakistan Bureau of Statistics (PBS), the fatality rate of highway accidents has fallen down by 30 times.
For the purpose of this data story, the fatality rate is the number of people who die in every 100 accidents on highways of Balochistan. For the period starting from 2006 to 2015, the fatality rate was 60, which fell down to 2  for the period from 2019 to 2021, when MERC was operating. In the latter period, 199 people died in highway accidents and this figure would have been 30 times higher if MERC rescuers had not actively provided first aid in aftermath of highway accidents.
While the fatality rate reduced in highway accidents of Balochistan, the highway accidents increased in Balochistan in the last two years.

For the period 2006 to 2015 highway accidents per annum were 380 and this figure rose to 6,980 in the last two years. This means that highway accidents increased in Balochistan by 18 times.
Sabir Shahwani, a traffic engineering expert currently working with Finite Engineering Islamabad, explains that there are multiple reasons which contribute to a massive increase in highway accidents in Balochistan. "The increase in highway accidents is due to the increase in traffic volume because the highways have been expanded without taking account for growth in traffic volume," he told Balochistan Voices.
He added that horizontal and vertical curves of the highways have not been designed properly and the inadequate length of sight distance on single carriageways increase the probability of accidents. "Deterioration of road surface, unchecked access of traffic on highways, over-speeding and influence, and drunk driving also contribute to a huge number of accidents," Shahwani added.
Aziz Jamali, Chief Executive Officer (CEO) of People's Primary Healthcare Initiative (PPHI) and Founding Project Director of Medical Emergency Response Centers (MERC), explained to Balochistan Voices that PPHI-MERC is doing traffic accidents data management for the first time in Balochistan, which is why all accidents get properly reported.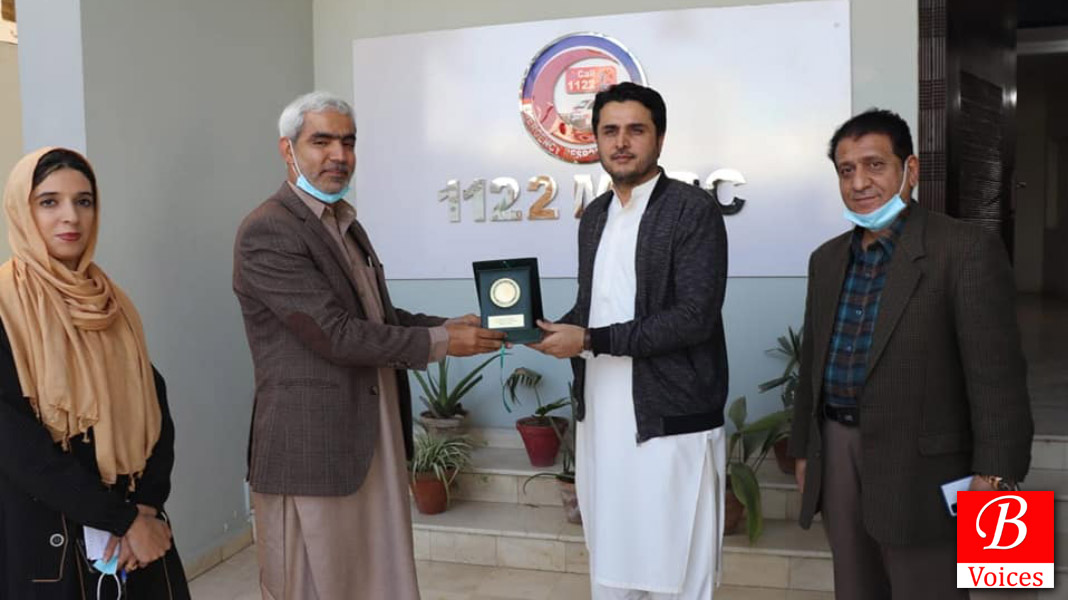 Motorbikes the major source of highway accidents
Contrary to the popular belief, motorbikes are involved in the majority of highway accidents. Three out of every four highway accidents involve a motorbike.
Jamali explained that Motorbikes are the primary means of transportation for the masses due to affordability issues, that's why they are involved in a high number of accidents. "Unfortunately there is lesser enforcement of highway traffic rules, absence of driving safety gear, and specific lanes for motorbikes on roads, which cause these accidents," he told Balochistan Voices.
Khuzdar and Lasbela Region Face the Highest Volume of Accidents
The analysis of highway accident data shows that MERC center in Winder, Lasbela attended to the highest number of highway accidents followed by Baghbana center in Khuzdar. Every six out of ten highway accidents in Balochistan were reported in Khuzdar and Lasbela.
Why Khuzdar and Lasbela are centers of the majority of highway accidents? Jamali explained that Hub and Khuzdar are the main cities in terms of traffic movement and the dense population around these towns leads to more accidents. "Hotels and restaurants near both cities attract more local traffic which again leads to accidents," He added.
How to Control Highway Accidents?
In the long term, the best way to control highway accidents is to upgrade the highways of Balochistan to dual carriageways. In short term, there is a wide range of steps, which can be taken to save lives by reducing the frequency of highway accidents.
"Authorities must carry out a Road Safety Audit to identify black spots on highways and ask National Highway Authority (NHA) to carry out remedial measures on these black spots through its Annual Maintenance Plan," suggested Shahwani. He added that National Highways and Motorways Police (NH&MP) must Implement traffic rules and regulations by strictly enforcing limits on over-speeding and control the access of people to highways in urban areas.
Problems faced by MERC?
While MERC is doing wonders preventing loss of life in highway accidents in Balochistan, its facing several problems due to bureaucratic red tape. Almost two years after approval of Rs3.92 billion for MERC, only 17.5% of funds have been released by the government. For the fiscal year 2020-21, the provincial government allocated Rs1.25 billion and not a single paisa has been released to MERC in the first seven months.
According to MERC officials, the Interruption in funding, lack of understanding with partner departments, capacity issues of DHQ Hospitals inpatient management pose problems for MERC on daily basis. "PPHI can establish more rescue centers to cover all highways and critical areas of Balochistan within a year subject to funding," claimed Jamali.
The Way Ahead for MERC?
Three steps need to be taken to help MERC saving lives on highways in Balochistan.
First, the government should release the already approved funds for this body so it can continue its operations.
Secondly, MERC officials want the involvement of stakeholders such as the Provincial Transport Department, NH&MP, NHA, and Transport Associations to collaborate and address issues like poor vehicle maintenance, overloading, and over speeding.
Lastly, until there are proper dual carriageways on all major highways of Balochistan, the problem of highway accidents can never be resolved.
Pictures credit: Facebook page of MERC Balochistan