Yahya Reki

Quetta: Youngsters and youth activists of Sariab under the auspices PARAV Adabi Kacheri", Youth Creative Supporting Foundation, and Nishist Online arranged a Book-Fair to welcome the new year, Yesterday.
Saeed Noor, Organizer of Bookfair, said Sariab is often presented negatively which needs to be changed. He added that Bookfair is a step to show a positive image of our people. Noor further added we want to promote book reading culture in our society to engage youth with books. Noor said we have displayed books on Balochi, Brahvi, Pashto, Urdu, and the English language. There is a chunk of International politics, Novels, poetry, literature books. We have also displayed some books for children.
Najeeb Baloch said Books are friend which play an important role to improve knowledge. Baloch society is very rich in book reading culture; they read international politics, poetry, and other famous books. This Bookfair presents a positive message from the people of Sariab. He said people are keen to read books but due to lack of such activities they are deprived.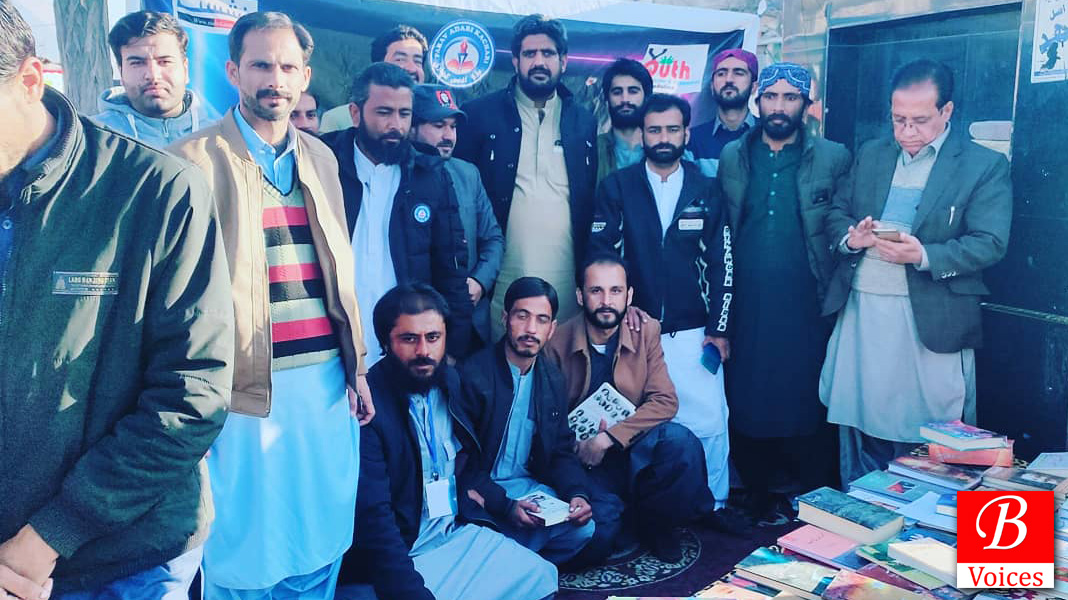 Baloch further added in the modern era of computers and android people are still reading books which is a good omen. He added not only in Sariab but it is in need of time to promote books in every corner of the province. He said Baloch Students Action Committee (BSAC) started a good campaign on the name of "Kitab Karwan" last time and it should be continued.
Anwar Baloch, a social activist, said that the Baloch nation is not only famous for bravery but we are conscious. Starting the new year with friendship with books is appreciable. Anwar Baloch added that the world is developing day by day due to books; we should convert the mindset of youth towards books and libraries.