Yahya Reki
Quetta: A seminar conducted by Balochi Labzanki Deewan to commemorate International mother languages day at Quetta Press Club on Sunday reiterated that it is a need of time to raise awareness about the importance of mother languages among the new generation.
MPA Balochistan National Party Shakeela Naveed Dehwar, Professor Barkat Kakar, Lala Jabbar, Abdul Karim Faryadi, Noor Khan Mohammad Hassni, Yar Jan Badini, Mohammad Iqbal Khan Kakar, Wahab Shohaz, Najeeb Sarpara, Bijar Khan Marri, Bari Baloch, and Laraib Baloch spoke at the Seminar.
They added that the Mother language is an identity of nations and it is the best source of connectivity with each other. Finishing languages causes abandoning of cultures. While Drafting the 18th amendment, it was ignored to constitutionally protect spoken national languages in all provinces.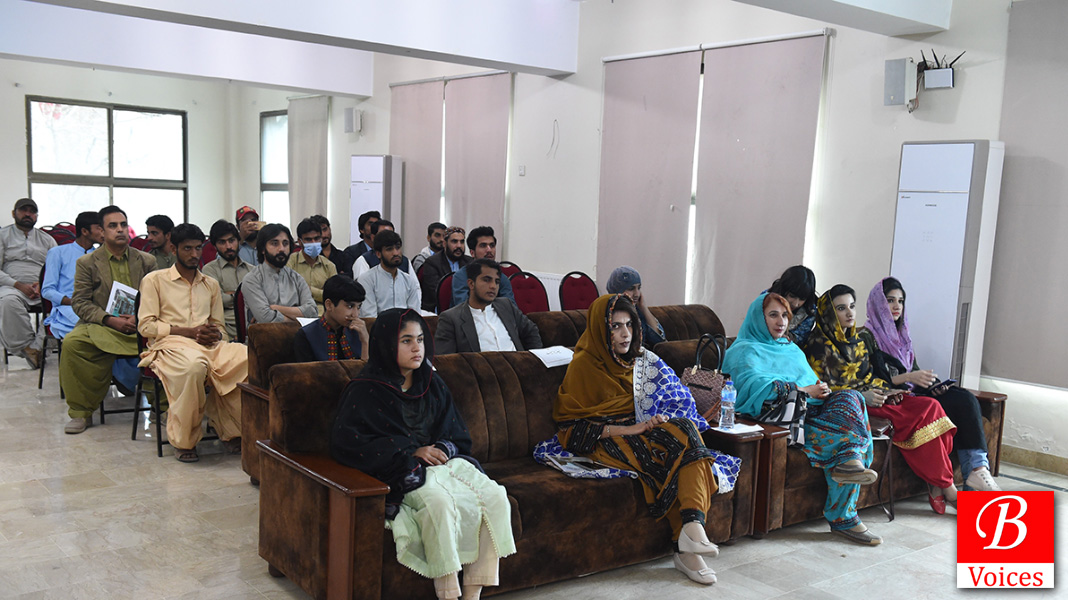 Speakers said about 7,000 languages are spoken in the world in which 516 have become extinct. Education in mother language is a fundamental and basic right which is helpful to understand the thing with ease. Speakers said the world has got success and advancement due to promotion of education in mother languages, unfortunately, we are still standing behind due to ignoring our national languages. They said Mother languages are facing hurdles in Pakistan Specially in Balochistan due to no education in mother languages at the school level. The government has not done satisfactory arrangements to promote Balochi, Brahvi, and Pashto.
They added the government has started primary education in mother languages but due to the lack of proper procedure it was stopped.
They said Pakistan is like a bucket of flowers where people speak in different languages, it is a sign of diversity.
The participants passed a resolution in which they demanded, Balochi, Brahvi, and Pashto should be compulsory in educational institutions, newspapers, and magazines in the above languages should be facilitated as a reserved quota. International broadcasters should cast programs in Balochi and Brahvi as other languages.
They urged the government to provide funds and take action to protect and promote mother languages.