Press Release
Islamabad: The opening ceremony for the 2023 Yangtze River Tourism Overseas Promotion Season took place in Yichang, in Hubei Province of Central China, on May 5. The 2023 "Yangtze River Tourism Overseas Promotion Season" is jointly organized by the Network of International Culturalink Entities in cooperation with the competent departments of culture and tourism in ten provinces (municipalities), embassies and consulates, Chinese Cultural Centers and overseas tourism offices and other institutions of China.
China Cultural Center in Pakistan is organizing a series of online videos and theme exhibitions to celebrate 2023 "Yangtze River Tourism Overseas Promotion Season" by the Center's Facebook Page, Wechat Channels, and Wechat Official account, including the Director's personal Twitter account. The event, with a focus on the theme "Guarding the Golden Waterway and Promoting Green Development," aims to showcase the successes of ecological civilization construction and sustainable development in the Yangtze River basin while also promoting the Yangtze River culture to the people of Pakistan as well as to the global community. This year, the promotion season will last through the end of June.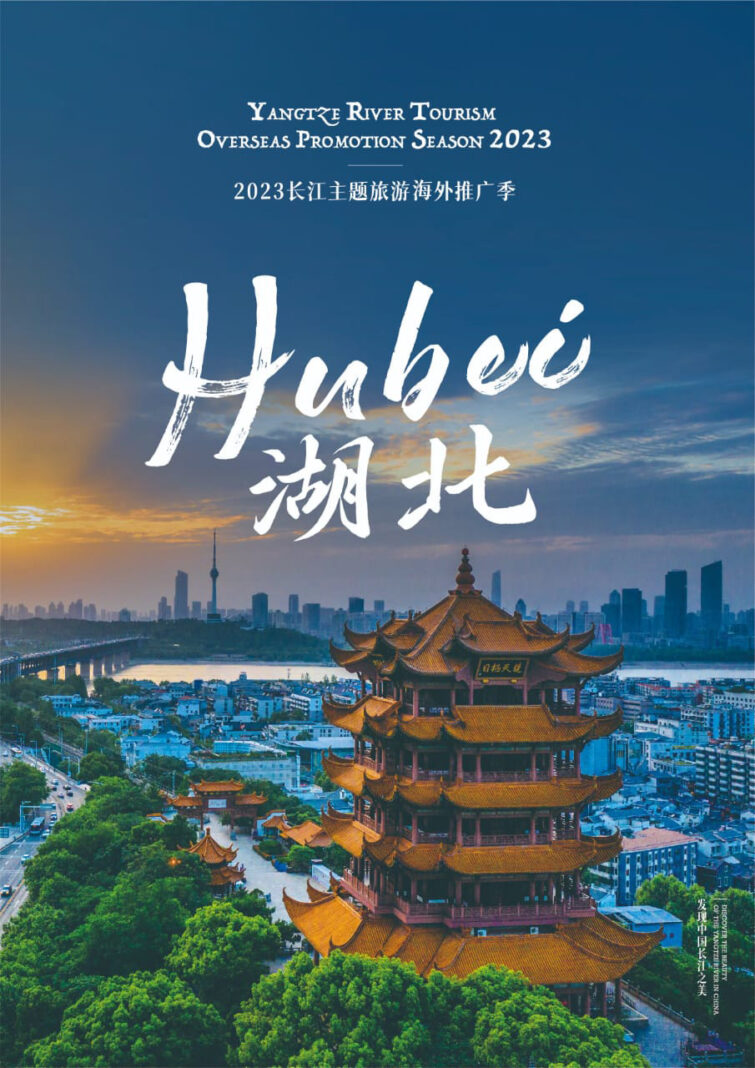 The Yangtze River is the longest river in Asia and the third-longest river in the world. China's top culture and tourism authority has released 10 tour routes and travel itineraries that will enable tourists to experience the culture and history of the Yangtze River while also ensuring its protection.
According to China's Ministry of Culture and Tourism, the new routes were created under the direction of the Outline of the 14th Five-Year Plan (2021–25) for National Economic and Social Development and the Long-Range Objectives through the Year 2035.
The framework for the "10 National Select Yangtze River Tourist Routes," which includes the "Yangtze River International Golden Tourism Belt," was unveiled by the ministry at the 2023 Yangtze River Tourism Overseas Promotion Season. The tourism belt spans 11 provinces and municipalities in China and includes locations with a strong connection to nature and ecology, rural vitalization, intangible cultural heritage, and urban recreation. It also includes sites that are closely related to the origins of Chinese culture. A total of 38 provincial-level routes along the Yangtze River have been designed and published in the Boutique Route Book of the Yangtze River International Golden Tourism Belt, which contains travel information on route planning, road conditions, notable scenic spots, and travel tips.
Tourism is a very effective means to promote the conservation of the Yangtze River, but it's also crucial to incorporate the "soul" of the river into the tourism sector. It is imperative that thorough research be done on the river's ancient heritage as well as that a museum be built to educate visitors about its rich history and culture.
Through events like this, China Cultural Centre in Pakistan hopes to fully appreciate the significance of preserving the river's culture and role in Chinese civilization while also demonstrating its contemporary significance to Pakistani and worldwide audiences.