Quetta: Details of applications for Chief Minister (CM) Balochistan Laptop scheme have been released by Higher Education department of Balochistan, on Monday.
As per the Newspaper advertisement by Higher Education Department of Balochistan, 10,000 Laptops would be distributed among the high scoring students of Balochistan. 10pc of laptops will be distributed on open merit whereas 90pc will be distributed based on district quota.
All students in Balochistan who are enrolled in an educational institute in Balochistan in Intermediate, Graduation, Post-graduation and PhD are eligible to apply. Students of Balochistan who are studying in other provinces on quota of Balochistan are also eligible for application.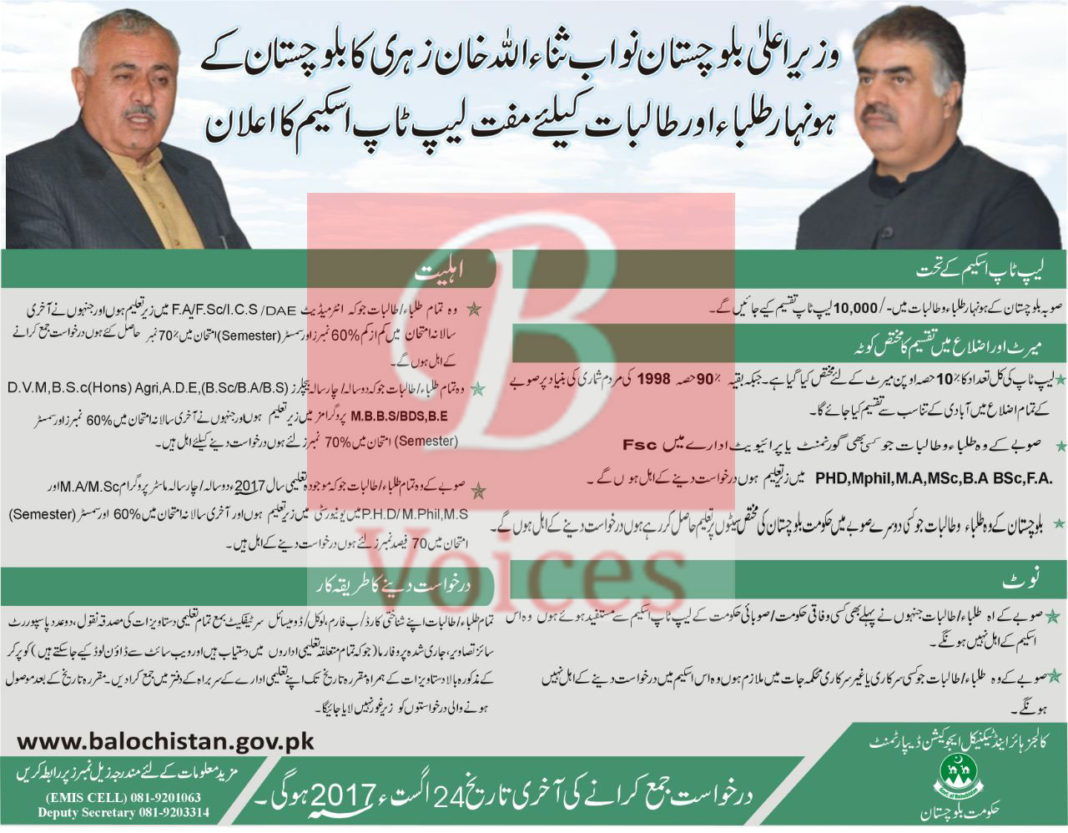 Eligible students can apply by filling the form for laptop distribution scheme which can be downloaded here.
Applicants must attach attested copies of CNIC, Local certificate, educational documents and two passport size photos along with the application.
Completed applications must be submitted with the head of the institution by 24th of August.
Earlier, Balochistan government had announced in January this year that 10,000 Laptops would be distributed among the students of Balochistan who had achieved academic excellence. However, the process of Laptop distribution was delayed which raised questions about the authenticity of this announcement.