Quetta: Former Prime Minister of Pakistan Nawaz Sharif has said that PML-N and Pashtunkhwa Milli Awami Party (PKMAP) will develop Quetta into a model city if these parties are re-elected to power in 2018 general elections.
While addressing the political gathering of PKMAP to commemorate the 44th Death anniversary of Abdul Samad Khan Achakzai on Saturday, Nawaz Sharif said that people should vote for both parties in next elections.
Presently, PKMAP, PML-N along with National Party are the coalition partners in Balochistan Government. The current arrangement of coalition government came into existence through Murree Accord which was approved by Nawaz Sharif in 2013.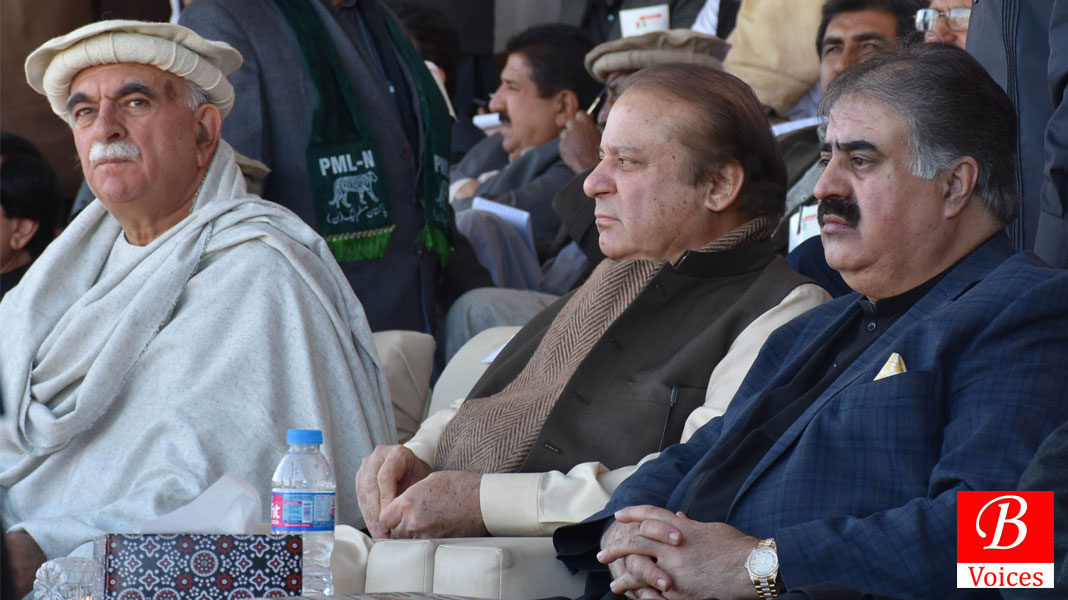 Former Prime Minister went on to claim that there was record development in Balochistan in last four years. "Sui Gas had reached Gulistan [ the hometown of Mahmood Khan Achakzai] before I was removed from power," claimed Mr. Sharif.
He also claimed that Pakistan is on the verge of ending electricity load shedding due to the steps taken by his erstwhile government to produce electricity.
Pointing to the need for political stability in the country, He said that development will automatically take place if the rule of the constitution is established.
Traffic Jam
Nawaz Sharif arrived in Quetta on Saturday morning and different roads were closed due to his movement which caused huge traffic Jams.
Citizens of Quetta in center of the city faced long hours of traffic jams between 12 PM to 4 PM due to traveling of Nawaz Sharif to and from the political gathering of PKMAP.
Citizens of Quetta face long hours of traffic jams whenever Prime Minister or President visit the city.