It was the fifth week of my Europe visit. I had already visited Sweden and Germany and was staying in Marseille, South France. I had visited all the tourist attractions in Marseilles. I had been to Calanque de Sugiton a viewpoint at a Mountains top on the coast of Mediterranean. I had seen the Prado beach and also the Vieux Port which is the old port of city surrounded by commercial centers. At that point, I was thinking about making the most out of my stay in Marseille. It clicked in my mind that I can easily make a day trip to Monaco.
My friend who was studying at Marseille and also hosting me and I finalized the plan and booked tickets for our day trip to Monaco. In order to make the most out of the daylight available, we booked bus tickets for the bus which would leave Marseille for Nice at 6 Am in the morning. The bus stop was in the city center and our accommodation was near the coast. So, we woke up at 4 AM and took an intra-city bus at 5:00 Am which took us to Saint Charles train station. At the train station was the bus stop of Flix Bus, which is a low-cost transport service famous throughout Europe. We reached Saint Charles station well in time and boarded our bus for Nice on time.
Nice is one of the most famous tourist cities in France. It's located at a distance of 200 KM in North-East of Marseille. Apart from its serene beauty and breath-taking beaches, Nice is also known for a deadly terrorist attack by ISIS. On 14th July 2016, an ISIS recruit drove a cargo truck in a crowd of people who were celebrating the national day of France. This attack resulted in killing 86 people and injuring 458 people.
The three-hour journey in the bus to Nice was comfortable thanks to the good quality highways of France. However, we spent these three hours to catch on our sleep because we had hardly slept for 4 hours the previous night. Finally, the journey was over and we reached our destination, Nice Côte d'Azur Airport. This is the third largest Airport of France and caters to visitors of Nice as well as Monaco. The bus stop was on Terminal 2 of the airport and from there we took a free shuttle service to reach the public transport bus stop at Terminal 1.
It was around 10:00 in the morning and we were figuring out how to reach Le Port, our next destination from where we will catch another bus to Monaco. I switched on data and location services on smartphone and used my all-time favorite traveling app – Google Maps. I instantly came to know which bus we have to catch and from which stop. We walked to the bus stop and boarded it. We bought two tickets inside the bus from the driver who greeted us politely. The bus started moving and we begin to enjoy the sights of Nice.
"I think this bus is taking us away from the city center not towards it," said my friend. I didn't believe that initially. Then I again opened Google Maps and came to know that my friend was right. So, at the next stop, we got off the bus and crossed the road and waited for our bus. Unfortunately, it was a weekend and we had to wait 30 minutes for the bus. It was around 11 AM that we got the bus and it took us another 30 minutes to reach Le port.
Le Port is a located near Nice Port and has a small commercial district. It was the place from where the buses leave for Monaco. From Le Port, we had to catch the 100 number bus and this time we double checked to ensure that we get on the 100 number which is traveling in the right direction. It was a commuter bus so the fare was cheap and we paid €1.50 per person. What followed was a 40-minute journey along the Mediterranean coast. The view of the coast from the bus was breath-taking and we enjoyed it to the fullest. At half past noon, we reached the center of Monaco, our target destination.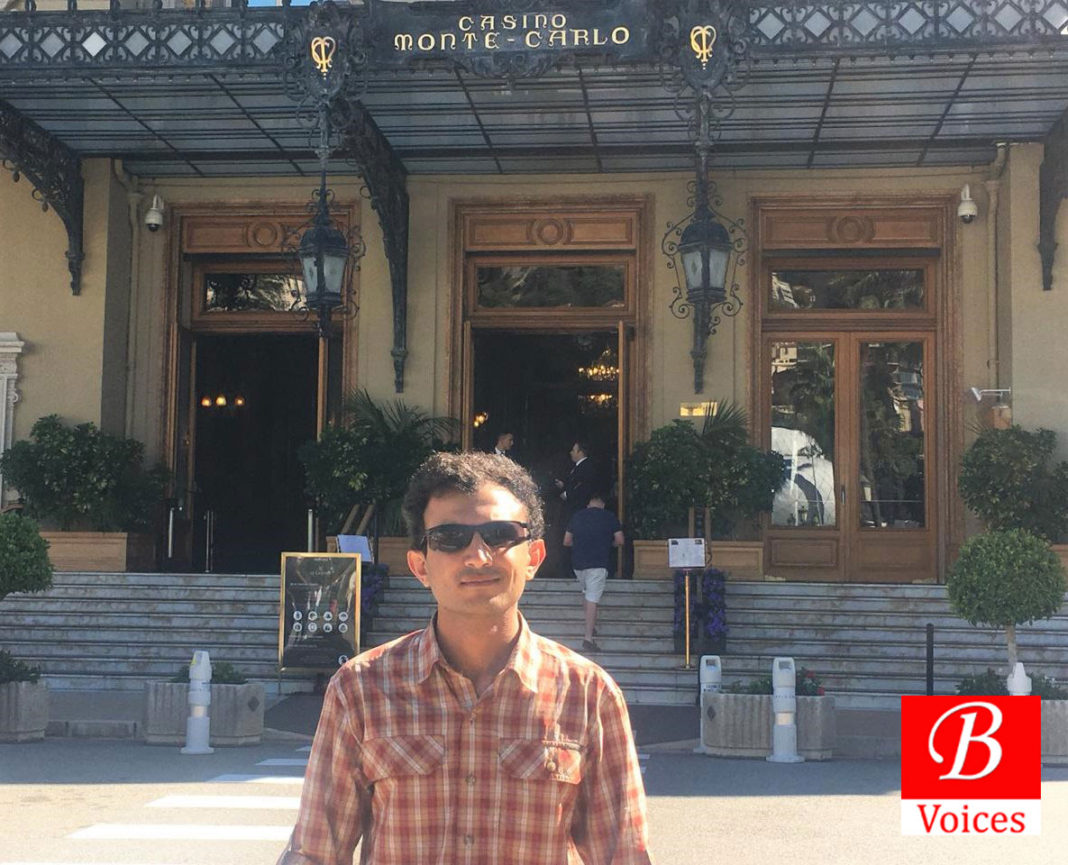 Monaco is a city-state and second smallest country in the world after Vatican City. Monaco has a population of just 40,000 people and tourism is its principal economic activity. The GDP of Monaco is $6.5 Billion thanks to the high-end tourists from all over the world. Monaco is surrounded by France on three sides and Sea in South. Monaco is effectively operating as a sovereign state with the full support of France. Due to its proximity and dependence on France the official language of Monaco is French.
After getting off the bus we started walking towards our first destination, Monte Carlo casino. It was a 20-minute walk across the city and at once I felt that difference between Monaco and France. Not only Monaco's Red and White flag was waving everywhere but the roads were busier, congested and full with luxurious vehicles. I noticed plenty of Policemen in White Uniforms controlling traffic. It was the first time in my entire Europe tour that I had seen Traffic Policemen. These policemen were vigilantly controlling traffic and issuing tickets to bike-riding tourists who were not abiding by the traffic rules. This scene made me remember my daily routine in Quetta where Traffic Policeman our also busy issuing tickets.
After a long walk, we reached the Monte Carlo Casino. First things first. So, my friend and I took plenty of photos of the Casino and ourselves in the foreground. Once that ritual was over we thoroughly inspected the place from all sides. It was a beautiful majestic building which lived to its reputation.
Monte Carlo casino was established in 1863 and its one of the most famous casinos in the world. It has served as a shooting location for many Hollywood films such as three James Bond Movies namely GoldenEye, Never Say Never Again and Casino Royale and also for Ocean's 12. It's also important to mention that it was Monte Carlo Casino where Malik Riaz allegedly paid Rs. 10 Million for gambling of Iftikhar Arsalan, son of former Chief Justice Iftikhar Chaudhry.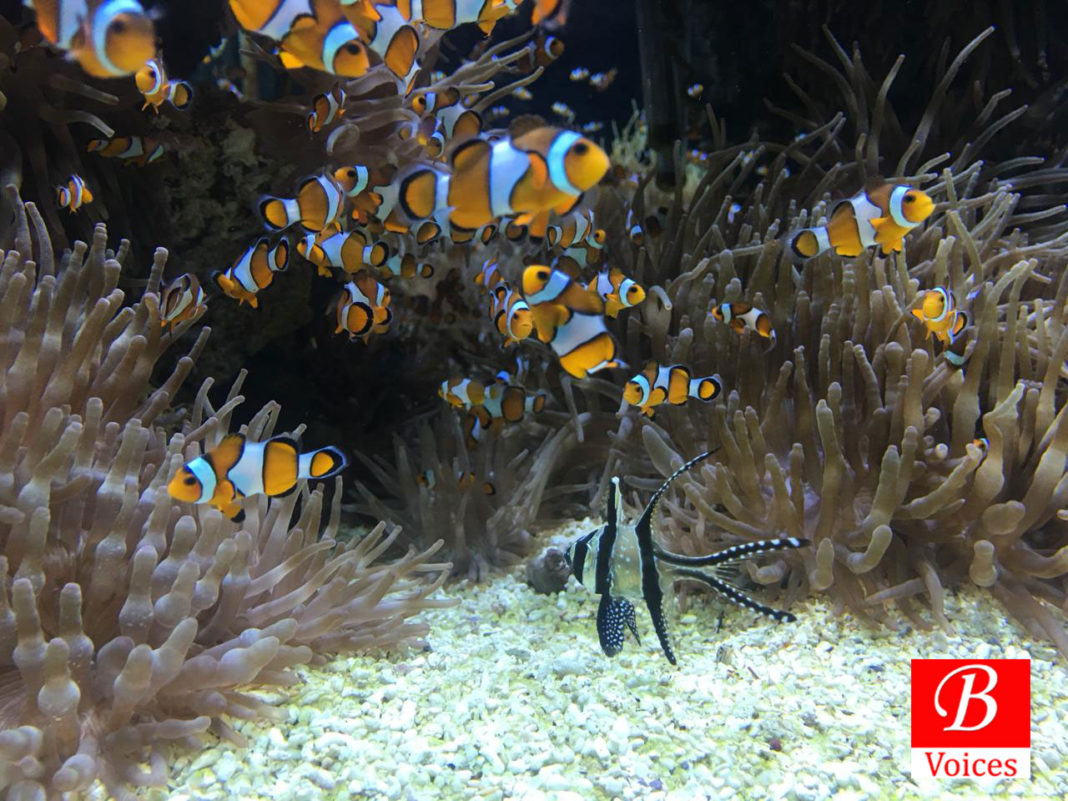 After exploring Monte Carlo and having a quick lunch, we walked up the mountainous track towards the Royal Place. The distance was short but it took almost a half hour due to the ascension of the mountains. There was not much to see of the Palace from the outside and it was underwhelming. So, we moved ahead to the Oceanographic Museum. This is a museum about ships and the aquatic life. There are plenty of well-designed aquariums inside the museum, which contain hundreds of different fish types and other species.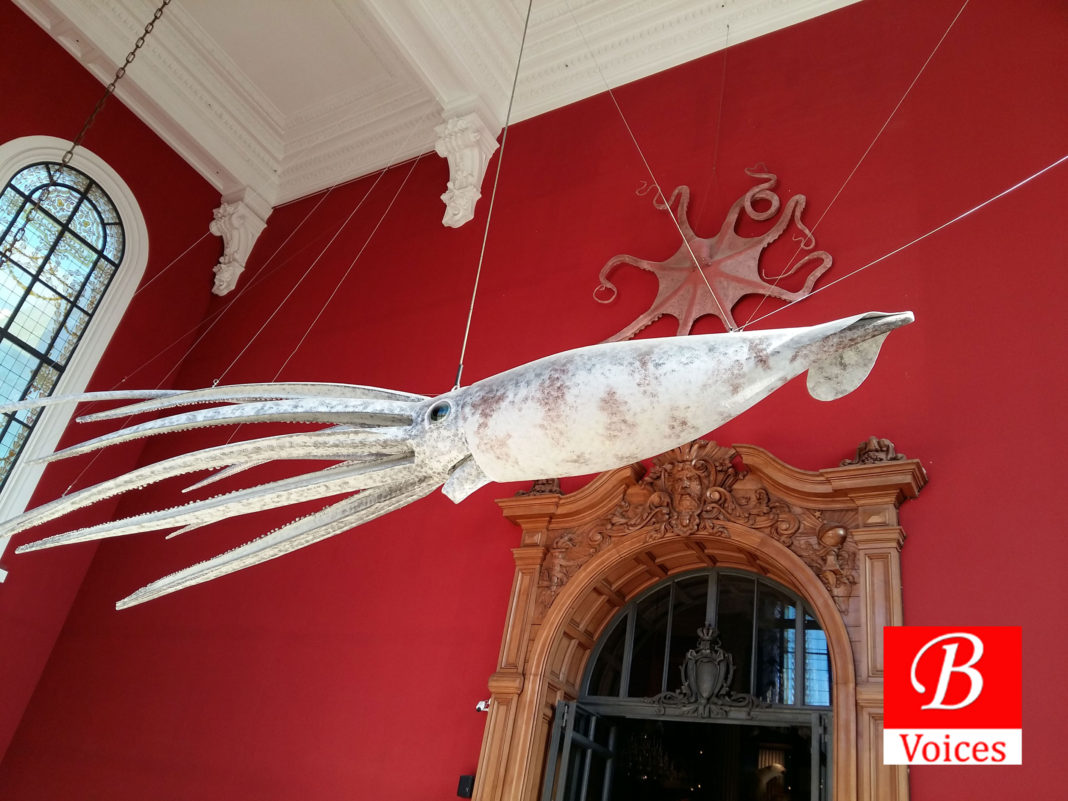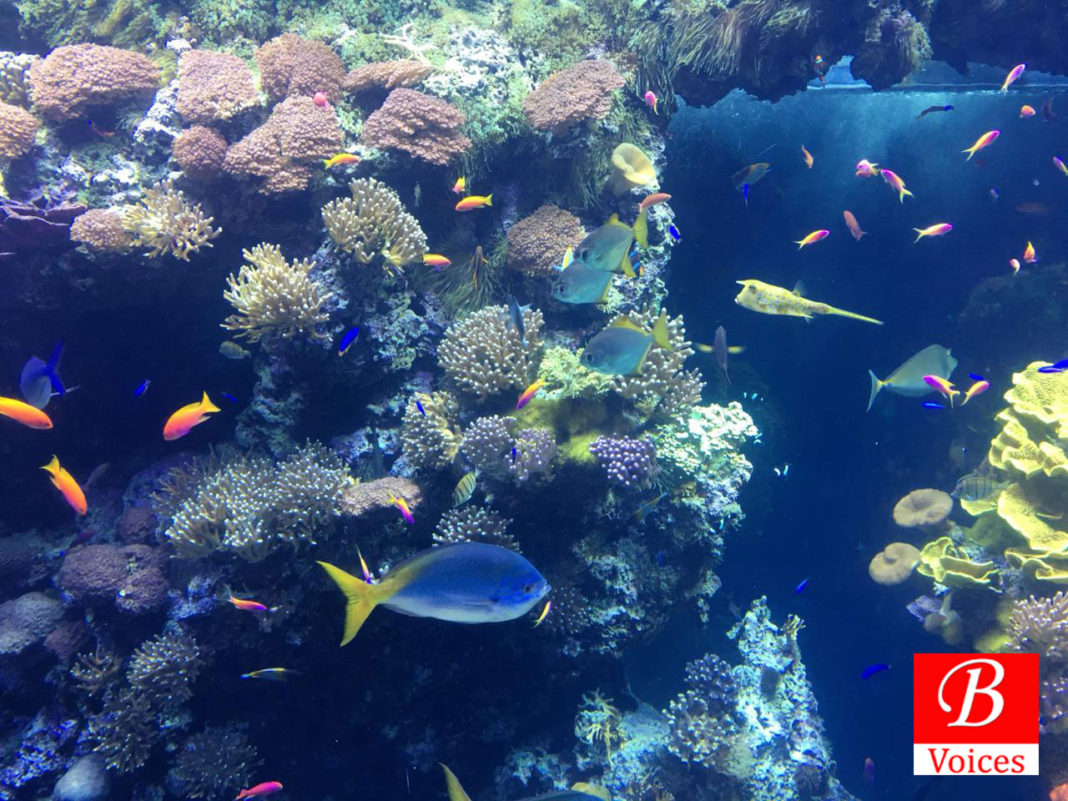 The last bus from Monaco to Nice left at 6 PM so we made sure to catch that bus. We reached our abode in Marseilles at around midnight. It was the most hectic day of my euro trip and before going to bed I was fully tired but happy that I made the maximum out of the day.