In the first week of September, I landed in Stockholm – the capital of Scandinavia. Sweden was the first stop in the five weeks long trip which took me to five countries in Europe.  I was in Sweden to attend a youth leadership program which was designed for youth from South Asia. The weekdays were hectic during the training program and it was the first weekend when I got time to explore Stockholm properly.
On my first Sunday in Stockholm the weather was moderately cold, I started walking from my hotel in the city center towards Gamla Stan which translates to Old Town. In the eventful 20 minute walk, I saw Swedish Policewomen on horses escorting a band of marching soldiers who were also going to Gamla Stan. I followed them and the march ended at the Royal Palace of Sweden. After witnessing the change of guard outside the palace, I started walking through the narrow streets of Gamla Stan, with the help of Google Maps, and easily found the Nobel Museum. As the name suggests, this museum showcases the Nobel Prize winners since 1901. Our guide in the museum said that all Nobel laureates are asked to donate a personal item which can be showcased in Museum. I saw the Chadar of Malala which she wore at her United Nation's address, donated by her to the museum.
Coincidentally, the same day general elections were taking place in Sweden. Unlike elections day in our country, normal life was not disrupted in Stockholm. After a lot of effort, I managed to find only one uneventful polling station. Needless to say, I was disappointed as I wanted to see charged voters and supporters. The focus of the elections was the ultra-right and anti-immigration Sweden Democrats. It was feared that this party would win 30% of seats and enforce anti-immigration laws. However, Sweden Democrats only managed to win 17.5% seats which was a sigh of relief for liberals. However, there was no sign of this electoral tension on the day of elections in Stockholm.
My next stop was Deutschland, which is the name of Germany in the German language. My flight in a low-cost airline was pleasant. However, the luggage distribution system at Berlin Tegel Airport was faulty. I had to wait almost two hours to get my checked luggage. Consequently, I lost my pre-booked taxi which could only wait for me one hour after the flight landing time. I waited in a long queue for Taxis and I was able to check-in at my Hostel just minutes before midnight.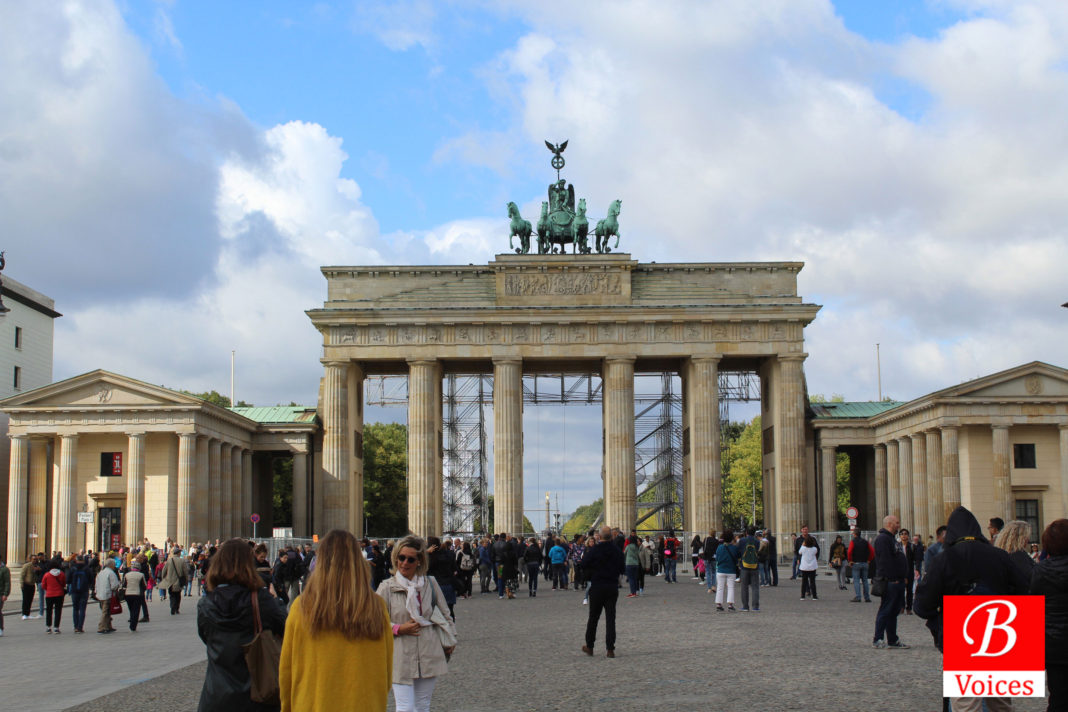 Next morning, I reached Paris Square where the famous Brandenburg gate is located. At this square, one can get a free guided tour of historical places of Berlin on foot. We only had to tip the guide. Our guide Elizabeth, who was a German-American, guided us through Holocaust memorial, Luftwaffe Headquarters, Berlin Wall remnants and Check Point Charlie. Remaining sections of the Berlin Wall at multiple places in Berlin are a captivating sight for those who have an interest in cold war history.  Throughout the city, there are marks on the ground which show the location where the Berlin Wall used to pass before its demolition.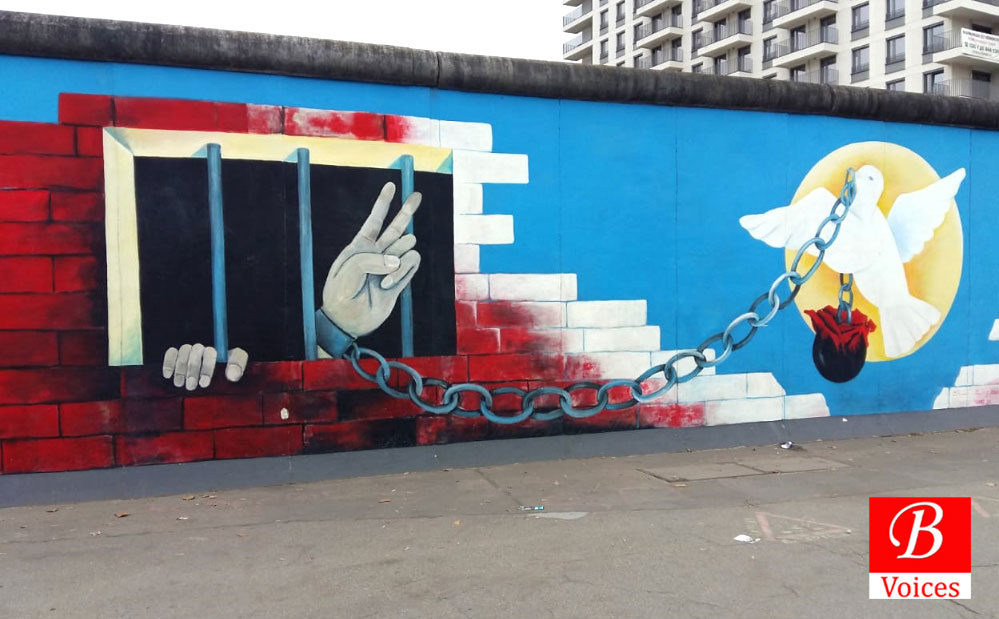 After spending 4 days in Germany, my next stop was Paris, the city of Love. My flight landed at Orly Airport which is one of the two airports in Paris, other being the Charles De Gaulle airport. It was very easy for me to find my Airbnb room in a locality of South Paris. My African-French landlady spoke a bit of English and that made it easy for me to communicate with her. Not many people speak English in France and that becomes disappointing at times.
During my short stray in Paris, I had made a checklist of three places and managed to visit all of them. First in the list was "Louvre," which is the world's largest art museum. I pre-booked a ticket for the museum because most of the travel blogs I read suggested this due to long waiting times. However, when I arrived at Museum with a pre-booked ticket, I only got 10-15 minutes advantage as compared to those who booked tickets on spot. In the Louvre Museum, I was looking for masterpieces of Leonardo Da Vinci including Mona Lisa. Needless to say that it was only art piece which had extra security even inside the secure Louvre museum.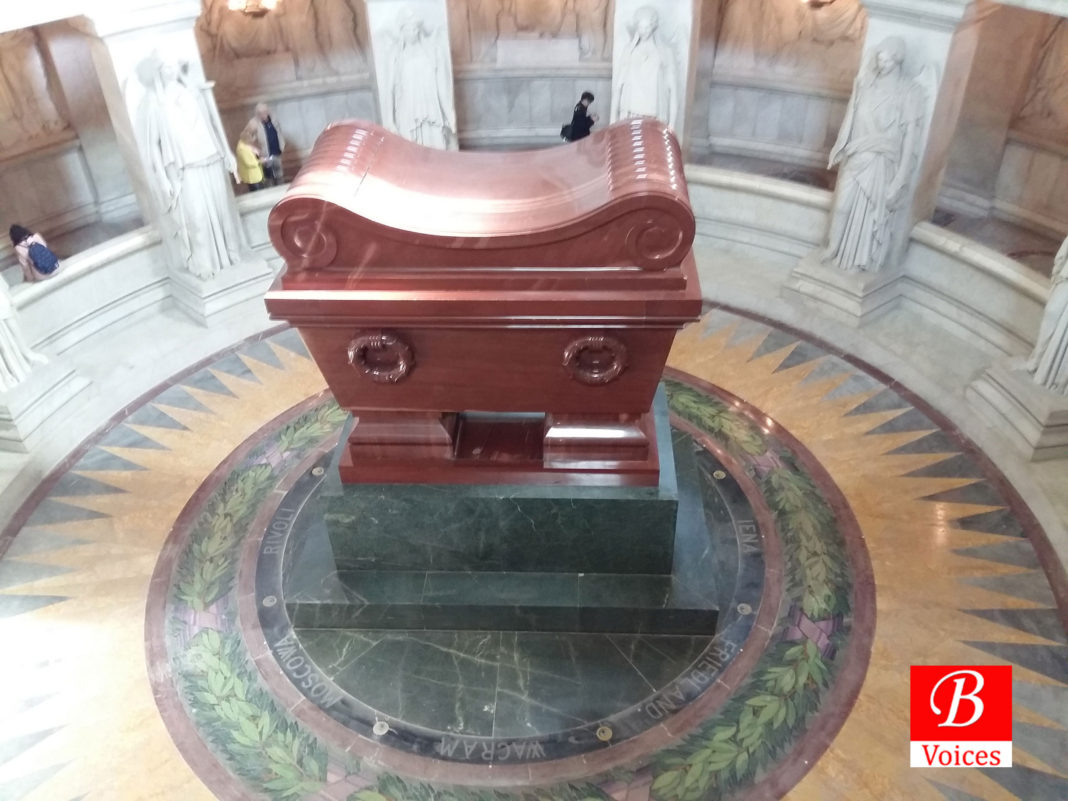 My next stop was the cultural icon of Paris, The Eiffel Tower. This time I didn't have a pre-booked ticket and bought a ticket at the spot. Luckily, I didn't have to wait long and within 30 minutes I was in the elevators. Eiffel tower has three levels to climb: first, second and the top floor. I traveled to the top floor and enjoyed a bird's eye view of Paris. Next stop in my checklist was Army Museum of Paris, where I specifically went to visit the majestic tomb of Napoleon Bonaparte, who was the most famous French emperor and conqueror.
After exploring France, my final stop was the Netherlands. When I landed at Schiphol Airport in Amsterdam, it presented a very organized and well-managed atmosphere as compared to all other European airports which I had used. I had booked an Airbnb room with the impression that it's located in outskirts of Amsterdam. Later I discovered that it was located in a separate town called Amersfoort. Thanks to the train connections the far location of Amersfoort did not matter at all.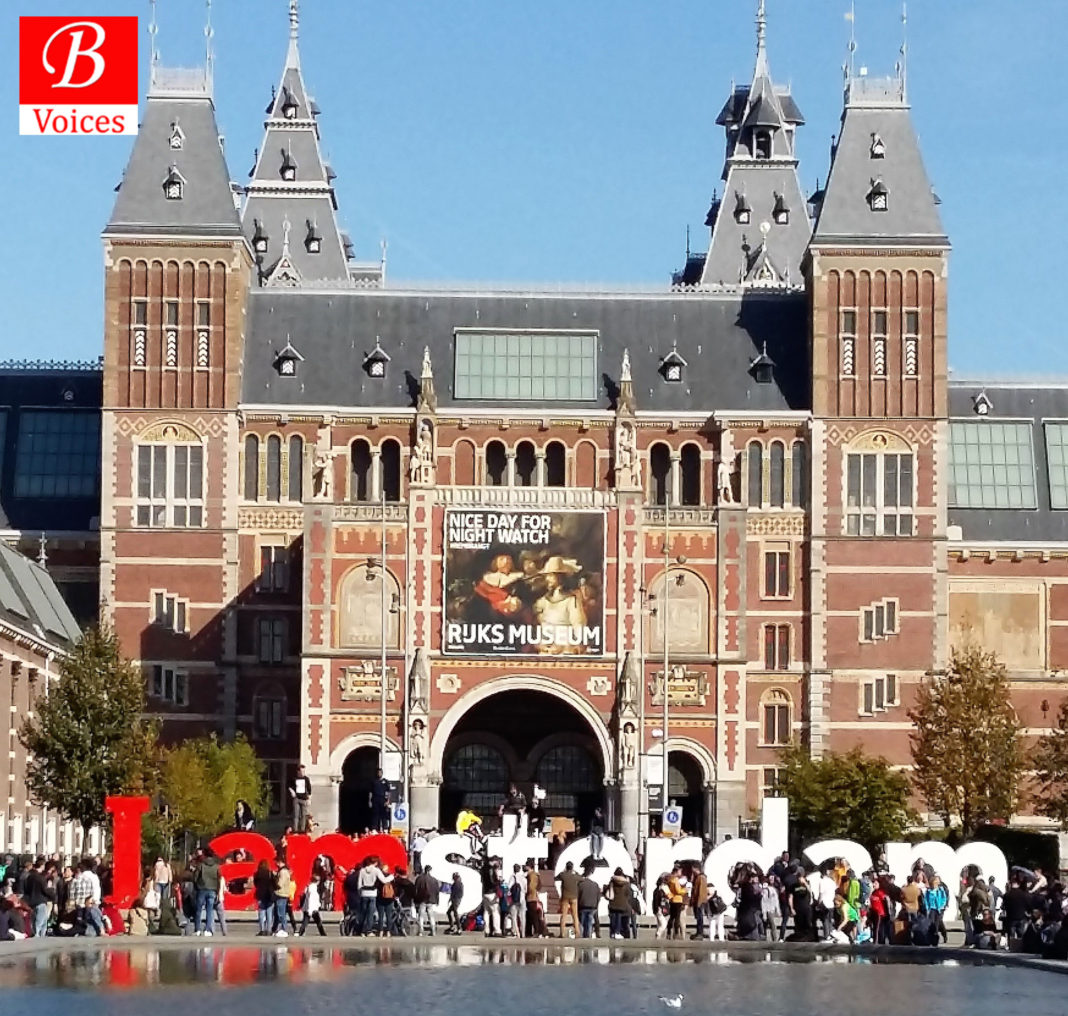 My landlord, Mariano, was a Spanish journalist who edited a Barcelona based newspaper from his home. He was kind enough to give me tips on how to make the most out of Amsterdam in one full day. He told me that it would be mission accomplished if I managed to save my belongings from pick-pockets, prevent myself from the reckless bike-riding tourists and from the conman in the red light district. The next day, I visited Amsterdam and visited most of the famous places while avoiding the tourist traps. Luckily, I managed to save myself from all the three mishaps which Mariano had mentioned. That concluded my European trip with a lot of learning and fond memories.