Ayaz Khan
"Busy in routine work of packing, Saima was engaged in her work along with friends in one of the units at Hub. While she was engaged in packing, she sensed something unusual. "I noticed one of the male workers approaching my friend, who was engaged in her work. The male worker greeted my friend and asked after her health. The male worker repeated asking this several times, finally, compelling my friend to resist the harassing attitude of the male worker, said Saima. Contention took its dirty face when Saima's friend was beaten up and the matter was referred to higher authorities in the industrial.
As punishment, the male worker was fired from the company and for the female worker gates of the company were kept closed for a week," said Saima, who requested not to use her real name.
Industries in Lasbela District
Around 200 or more industrial units function under Lasbela Industrial Estate and development Authority (LIEDA). LIEDA regulates the largest industrial zone of Balochistan which is comprised of four industrial estates. The industrial zone is a means of livelihood for thousands of local male and female workers and people traveling from across the country.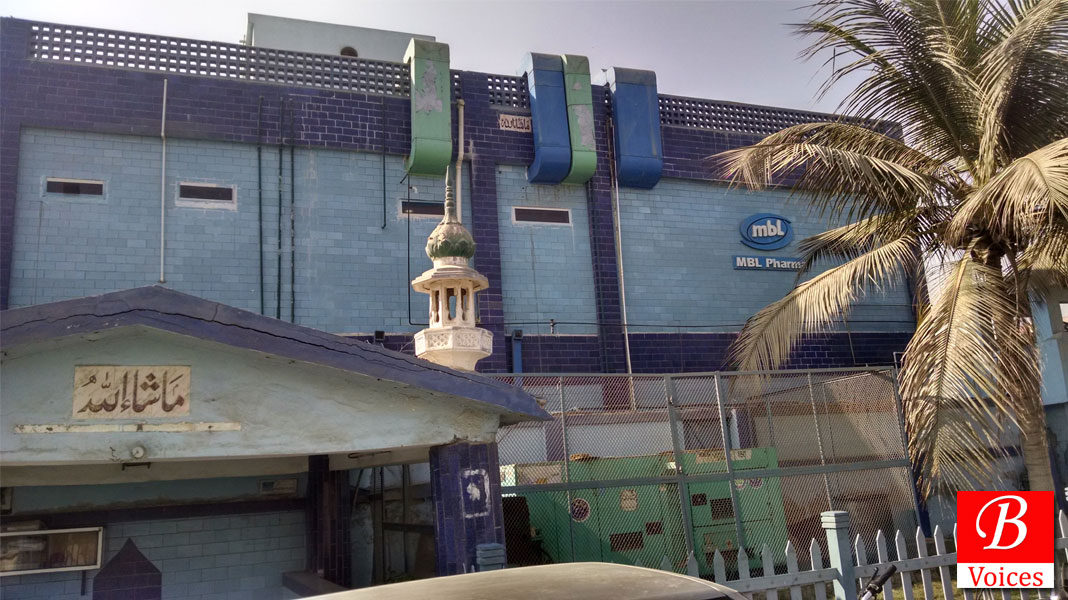 Like large industries, which induct only male workers, since the work is arduous, small industries remain livelihood for hundreds of female workers. A small number of female workers work in several industries including Avtronics, Procter and Gamble (P&G), two units of Ismail Industries Limited, Candy Land and Bisconni, Mbl Pharma and Otsuka Pakistan Limited. These industries collectively accommodate around 400 female workers.
Most of these industries have a co-working environment where male and female workers work together. Due to female workers' number being far and few between and male dominance at workplaces, women remain as prone to harassment in industries as they might be at any other workplace.
A recent report released by the Coastal Association for Research and Development (CARD) highlighted issues faced by women workers in formal and informal sectors alike. The report, titled Enhancing Women Workers' Awareness on Their Rights and Labour Laws of District Lasbela, highlights issues of workplace harassment in industries. The report concludes that women in industries, along with facing basic facilities, face frequent sexual harassment issues. The report further highlights the lack of anti-harassment mechanism adopted by the management of industries.
The problem of Harassment
After assessing the case study of the friend of Saima, Balochistan Voices struggled to approach higher authorities to have the version of the concerned industrial unit. However, access to industrial management was denied despite having permission letters from LEIDA to visit and meet the industrial management of the concerned industry.
"The problem starts with top management. For instance, the industries do not have a Human Resource (HR) policy. We have never seen any advertisement in newspapers that they [industries] require managers or supervisors," says Executive Director CARD Mr. Anwar while talking to Balochistan Voices. He regretted that it was also slackness of Labour department that they didn't have an inspection team which should comprise of female members.
Due to lack of anti-harassment cells established in industries, harassment cases are not highlighted. LIEDA, the regulatory body which regulates all industries falling in its ambit, is responsible to make sure that proper facilities are available at industries for workers. The regulatory body also has a works committee to have check and balance on issues related to workers. For issues related to harassment, however, the proper check and balance remain equal to naught.
What Law Says
The government of Balochistan passed 'Balochistan Protection Against Harassment of Women at Work Place Act' on 21st January 2016. Apart from defining harassment as any unwelcome sexual advance, request or favor, verbal or written communication, the act also defines threats, blackmailing, 'mental' and 'physical' torture . . . or such acts which create a hostile or offensive environment an act of harassment. Further, section 3(1) of the Act binds the organizations to constitute an Inquiry Committee to inquire into complaints under the Act.
Similarly, falling within the ambit of the Act, the industries are bound to establish Inquiry Committees comprising of five members out of whom two shall be women as per the provision of the Act. Contrary to the provision of the Act, none of the industries, which employ female workers, have established Inquiry Committees to enquire complaints of harassment.
Apart from anti-harassment act enacted by the Balochistan government to curb harassment issues at workplaces, the federal government came with an anti-harassment law in 2010. With the enactment of anti-harassment law in 2010, the federal government also amended section 509 of Pakistan Penal Code (PPC) and broadened the definition of harassment. But, in most of the cases, even after a female faces harassment, are not highlighted due to cultural and societal constraints which may land a female into hot water and she might face the wrath of family and society.
Balochistan government, after the 18th amendment, has also enacted anti-harassment laws with respect to curbing harassment at workplaces, yet implementation is the core issue. The management of industries, by both laws federal and provincial, are bound to constitute 'harassment cells' but the management of industries take shelter under the excuse of Balochistan being donned in the tribal setup which does not give harassment a space to happen! On the other hand, the tribal setup itself bars females form reporting cases of harassment.
The Government's version
Sitting at his posh office in Hub is Muhammad Aslam Tareen. He is Managing Director of LIEDA, the body tasked with regulation of industries in Lasbela. "We have never received complaints of harassment. However, there are exceptions, some cases might have been recorded but they might not be of that scale," he told Balochistan Voices. He added "we have works committee which comprises of members [male only] of Chamber of Commerce and LIEDA to curb issues related to workers. In fact, dealing with harassment cases falls within the jurisdiction of Women Empowerment Department and Labour department," He told this scribe.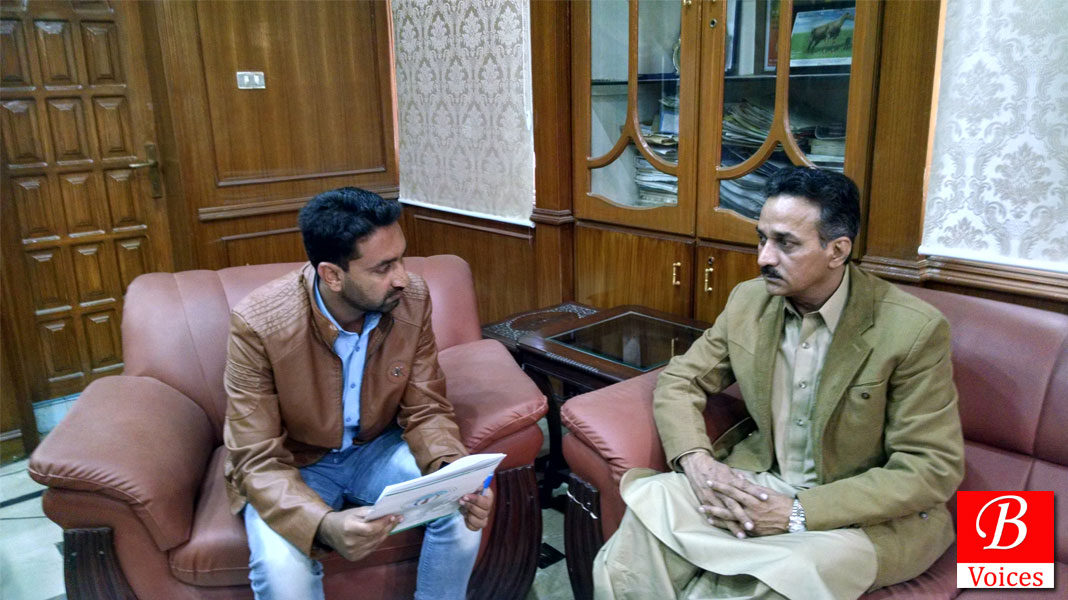 "There, do not exist harassment cells [Inquiry Committees] in industries nor do labor laws retain any provision with respect to dealing with harassment cases," Deputy Director Labour and Welfare Department, Mr. Nazir Ahmed Shaikh told Balochistan Voices. Mr. Shaikh said apart from harassment cases, they have received complaints against low wages and complaints when women were sacked without being served a prior notice.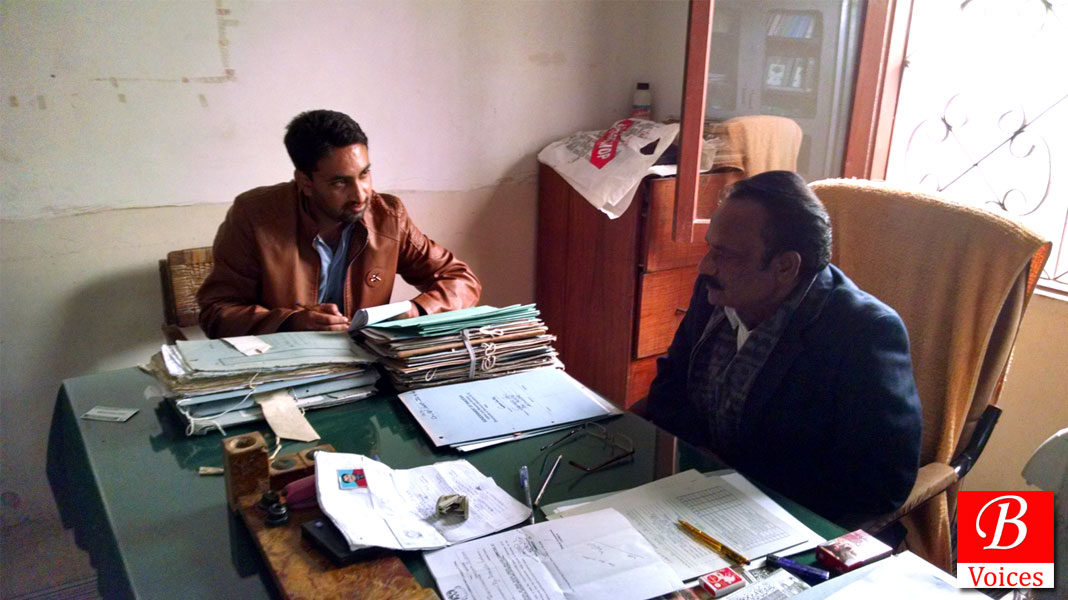 "In most of the cases, females, belonging to specifically Baloch families, avoid discussing harassment cases with anyone due to familial and cultural norms that might create hurdles for them within the family and outside in society," explained Mr. Anwar Ali, Social Welfare Officer while talking to Balochistan Voices.
Gender Segregation at Workplace
Some industries—though there are no established harassment cells—have separate workplaces for male and female workers, yet it might not still ensure a harassment-free workplace.
"We have separate workplaces for male and female workers. We have held training workshops for female workers to cope with harassment. We ensure their maternity leave wages through social security and female related issues are resolved by female Collective Bargaining Agent," informed Manager Administration Avtronics limited, Mr. Fazal Abbas while talking to Balochistan Voices.
"We have 70 female workers working at the moment. We have separate working places for female and we induct female supervisors who look after and register complaints related to female workers. We faced some issues in past but we have managed it now," Mr. Asghar Ali Abbassi, General Manager Mbl Pharma informed Balochistan Voices.
Educating Workers about Harassment
Harassment, with a Psychological aspect, results in post-traumatic stress disorder (PTSD). Research has proved that harassment at workplaces is associated with depressive stress. However, the impact might intensify if harassment cases are not highlighted.
"Firstly, complying with the law, industrial managements should constitute 'harassment cells'. Secondly, the female workers should be educated about harassment and management must conduct workshops regarding harassment at workplaces and the harassment laws should be pasted (in a written form) in departments of industries where female workers work," emphasized Executive Director CARD, Mr. Anwar.
Writer is a team member. Follow him on Twitter @AyazKhanzada18