Danish Murad
Last year Balochistan had a very eventful general election on 25th July. Dozens of parties fielded candidates for 51 seats of provincial and 16 seats of National Assembly. Just a few weeks before elections the dramatic formation of Balochistan Awami Party (BAP) added more flavor to the electoral landscape of Balochistan. Although the politics and elections in Balochistan revolve around the personality of candidates, by and large, there were still tough competitions between political parties. Almost all the parties announced their proposed plan of action, if they formed the government, in the form a manifesto. These manifestos were used by the political parties to not only satisfy their supporters but to generate an appeal among the masses.
Balochistan Voices analyzed the manifestos of ruling parties such as BAP and PTI, and opposition parties including Balochistan National Party (BNP-Mengal), PML-N and Muttahida Majlis e Amal (MMA). This analysis focused on education, health, and unemployment. The purpose of this analysis was to study the tall claims made by political parties in these three sectors in terms of being realistic and determine the progress on the promises made in the manifestos.
'Education for all'
The term 'education' has become a cliché after it has provided many political parties a topic to make large claims about. Perplexingly, Alif Ailaan, in one of its paragraphs under the title 'Balochistan Challenge' in its annual report 2013-18, concludes:
"Consistently, the District Education Ranking (DER) document has shown Balochistan to be lagging on almost every indicator, across the province. Balochistan's children have been the most 'abandoned of all Pakistani children."
Similarly, seen through the eye of manifestos of political parties, education finds a place at the top of the agenda of most of the papers but remains stagnant on the ground. The ruling party BAP, in its manifesto, keeps education at third on its list of priorities placing governance at the top. With a more rhetoric approach in its manifesto, BAP promises to ensure 100% enrolment at the middle level which seems a far cry given that Balochistan is coupled with intense poverty which multiplies the hurdles lying in the path to achieve a high enrolment ratio in the province. In short, BAP has inclined more towards 'quantitative expansion' rather than 'qualitative expansion' which might not help improve the condition of existing educational infrastructure.
Bushra Rind, Member of Provincial Assembly and spokesperson of BAP Government does not agree with the assessment that BAP has made unrealistic claims in its manifestos about education. She said that the BAP government has announced 15,000 new vacancies in the education department to cater to the growing needs of this department. "We are particularly focusing on increasing the enrolment of girls by building new model girls schools," She told Balochistan Voices. She further added that BAP is living true to its manifesto about education by even working to enroll the overage students.
On the other hand, BNP-M has a totally different approach for improving education in the province. This party promised to spend a major part of GDP (almost 6%) on education, despite the fact that the Balochistan government started its fiscal year (2018-19) with hiccup presenting a budget with a deficit of almost Rs. 61 billion while borrowing from the center to fill the gap. From where BNP-M plans to arrange the resources to spend 6% of GDP remains to be a mystery.
Agha Hassan Baloch, Member of National Assembly (MNA) from Quetta and spokesperson of BNP-M defended the claim of his party about spending 6% of GDP on education. He said that education infrastructure in Balochistan requires a major overhauling which is not possible without spending a fortune on education. "We had planned to establish a technical school in every district of Balochistan, establishing more marine sciences universities and proving basic facilities to existing schools such as drinking water, toilets, desks, and books," He told Balochistan Voices. He regretted that now BNP-M can't directly take these steps because it is in opposition. "We will still pressurize the government to improve education as per our manifesto," BNP Spokesperson added.
Moreover, the manifesto of PTI, BNP-M, BAP, ANP, and PML-N widely tackle educational crisis with a secular approach, however, MMA is more committed to handling the situation with a more religious-based reform. The seminaries are spread far and wide in Balochistan and their curriculum reform lies at the core. Hence, for MMA the reforms in education mean to increase the religious content in the curriculum.
Malik Skindar Advocate, parliamentary leader of MMA and also opposition leader in Balochistan Assembly, claims that it's a common misconception that MMA only supports religious education. "The slogan of our party is 'Education for all' and we want to improve all forms of education," He said. Malik Skindar Advocate, who had also served as speaker of Balochistan assembly in the 1990s told Balochistan Voices that we want strict action against ghost teachers and want the government to add more schools in development budget.
The incumbent ruling PTI in its manifesto promised to reform the curriculum of seminaries while introducing scientific subjects in seminaries which may not ensure job-oriented students passing out form seminaries. The madrassa mindset needs reforms on an ideological basis as well. In other words, the education reforms in PTI manifesto are fully opposite from the claimed reforms of MMA.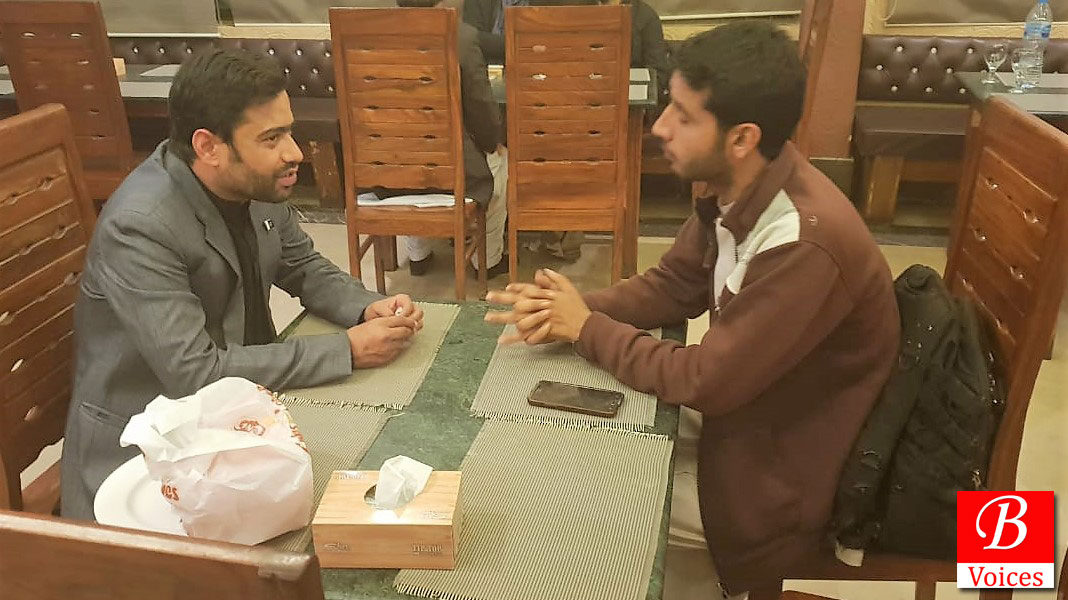 "Education was the first priority in our manifesto and we wanted one educational system for the entire country," explained Babar Yousafzai, the provincial spokesperson of PTI. He further said that after June 2019 PTI government will enforce one education system in the entire country. "Making good on our promises in manifestos we will introduce the same education system in schools and Madrasahs," He claimed.
However, Balochistan Voices could not verify any of the claims made by the representatives of political parties about education.
Overhauling the Health Department
In May 2018, around six people died of drinking contaminated water in Awaran. The reports suggested six deaths; however, as per locals, the actual figure was much higher than that reported by media. Jam Ghulam Qadir hospital in Bela received more than 150 patients with severe diarrhea. The case study shows that people were compelled to drink contaminated water due to severe water shortage drying the city where they lived. Coupled with a drought-like situation, Balochistan remains vulnerable to many diseases. Malnutrition has caused an alarming situation with cancer, another fatal disease, is spreading rampantly.
Outrageously, all political parties seem promising upgradation of hospitals or establishing new hospitals and expanding rural health centers to reach masses. BAP promised to facilitate masses with its 'health scheme card'. BNP-M vowed to equip hospitals with tools to tackle diseases and facilitate patients. Apart from an increase in the budget for health care, MMA ensures Islamic health insurance to facilitate the patients. Furthermore, MMA also promises to spread awareness about environmental issues which none of the other parties try to redress in their manifestos.
"We wanted to bring reforms in the health department and the Islamic health insurance was just a way to ensure the success of reforms," elaborated Malik Skindar Advocate. He alleged the BAP government is not reforming health department in Balochistan in the same way as MMA had done if it had formed the government.
Sadly, the urban-rural divide in Balochistan remains a huge hurdle given the facilitation of masses in terms of health care. Population in rural areas, surprisingly, remains a hurdle too for which PML-N puts promises forward in its manifesto to control population. Yet it seems a far cry to reform the health sector unless there are firm check and balance. Further, none of the parties prioritize climatic issue which is the foremost factor in causing fatal diseases like cancer.
"Our manifesto has comprehensive solutions for the healthcare improvement in Balochistan but since we are not in government there is nothing much that we can do," Younus Baloch, Secretary Information PML-N told Balochistan Voices.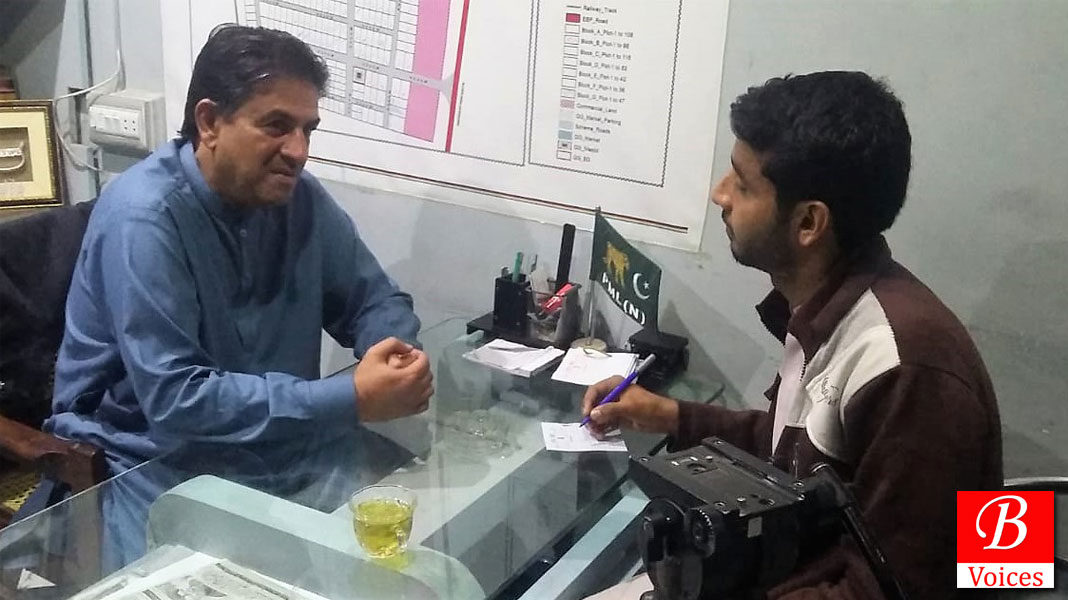 Presently, in Balochistan, the health ministry is under the control of PTI. "Our minister has taken stern action against absentee doctors and poor performing health managers, the health department in Balochistan is far better than what it was during the government of PML-N but it will take more time to completely overhaul it," responded Babar Yousafzai.
The Challenge of Unemployment
Unemployment is directly linked to economic growth. Balochistan, despite having the smallest population, remains vulnerable to unemployment. For finishing unemployment, it might not be tackled with a single-pronged strategy. Solution to the issue is not creating jobs as most of the parties emphasize on creating more jobs. PTI promises to create 10 million jobs through its economic reforms. The basic solution to unemployment lies at the core of reforming all government sectors as par their standard and capacity, and curbing irregular inductions may ensure more jobs. Further, PTI's reform on research facility is more feasible as it links the market with universities. BAP has also feasible strategy to cope with the situation while enhancing the cottage industry at a lower level which accounts for more than 25% of economy in Balochistan.
Explaining the plans of BAP to counter unemployment, Bushra Rind said that we not only plan to provide government jobs to people but also assist in the development of the business sector for more livelihood opportunities. Speaking about the progress made so far by BAP in terms of unemployment reduction claims, She said that BAP part has demanded to restore the defunct Harnai woolen Mill. "This move will generate thousands of jobs," claimed Bushra Rind.
Bottom Line
As the manifestos are mere promises, all the claims, if some are grounded in reality, take a carrot policy and if promises are not fulfilled after they set to drive the nation out of crises, their votes prove to be sticks for voters. This analysis shows that the majority of the claims made in manifestos are too good to be true. However, the spokespersons of the parties find one way or the other to defend those claims. Moreover, opposition parties claim that we are unable to implement our manifesto because we are in government. The parties in government like BAP and PTI, maintain that their promises in manifestos should be compared against their action after five years not now.
Ayaz Khan contributed to this story.