Yahya Reki
QUETTA: Youngsters have set up a unique hotel in Quetta, where keen book readers will be provided free books along with Food, Tea, and cold drinks. Youngsters boys and girls can come here to fulfill their need of reading in a peaceful atmosphere. As well as having fun, students will also be able to organize weekly study circles and discussions on various topics. Political and social circles while appreciating this step said that it sounds good and is a very encouraging activity.
Fahad Butt, 26, is a student of political science who belongs to Capital city Quetta. His father Late Mohammad Saleem Advocate was martyred in the

8th August incident

along with other lawyer colleagues.
Speaking to Balochistan Voices, Fahad Butt said that he has done his graduation degree from Lahore, where students have easy access to different curriculum books along with general knowledge. But unfortunately, students face a lot of hurdles in Balochistan to get Books of their choice. He added there are two or three government Libraries in Quetta where is a lack of sitting space for students.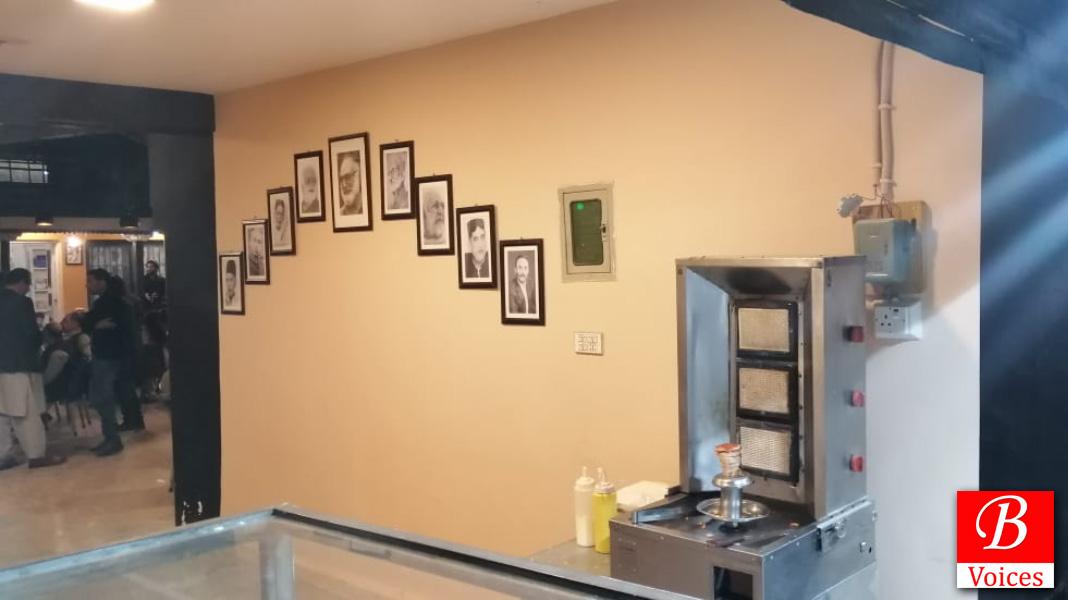 Fahad added, his father dreamed about a well-educated Balochistan where the youth go forward and perform their abilities on every platform to brighten the name of the Province.
Fahad added, "during studies, I have thought of a plan to fulfill the dream of my father and setting up an institution in Balochistan where students could be given reading opportunities." In this regard, he sold his car and set up a hotel in Quetta, while his friend Muhammad Awais is working as a partner.
Portraits of former Chief Minister Balochistan Nawab Akbar Khan Bugti, Nawab Ghous Bakhsh Raisani, Sardar Akhtar Jan Mengal, Zulfiqar Ali Bhutto, Benazir Bhutto, and other prominent political figures of Balochistan, women officers of the province who have performed well in administrative positions have also been fixed on the walls of the hotel.
He said that he has started hotels, not for business but aimed to promote book reading culture in the province, provide a platform to the youth of Balochistan to come and prepare for competitive examinations. He said, adding that earlier there was no better place for students to study in the circle and they used to sit in the open air and discuss, which caused them difficulties. He said that eradication of drugs and other social evils is possible through books only. He added, challenges of the future can be faced by book reading and a single book can change the life of humans.
He said that the people of Balochistan are talented that can portray a positive image of the province by reading and writing. This platform will always be available for students to come here and study. He said that the hotel will open after 10:00 am and people would be able to come and read till late at night without any hesitation.
He requested the government of Balochistan and benefactors to donate books generously for the hotel library so that the students coming here can reap fruits.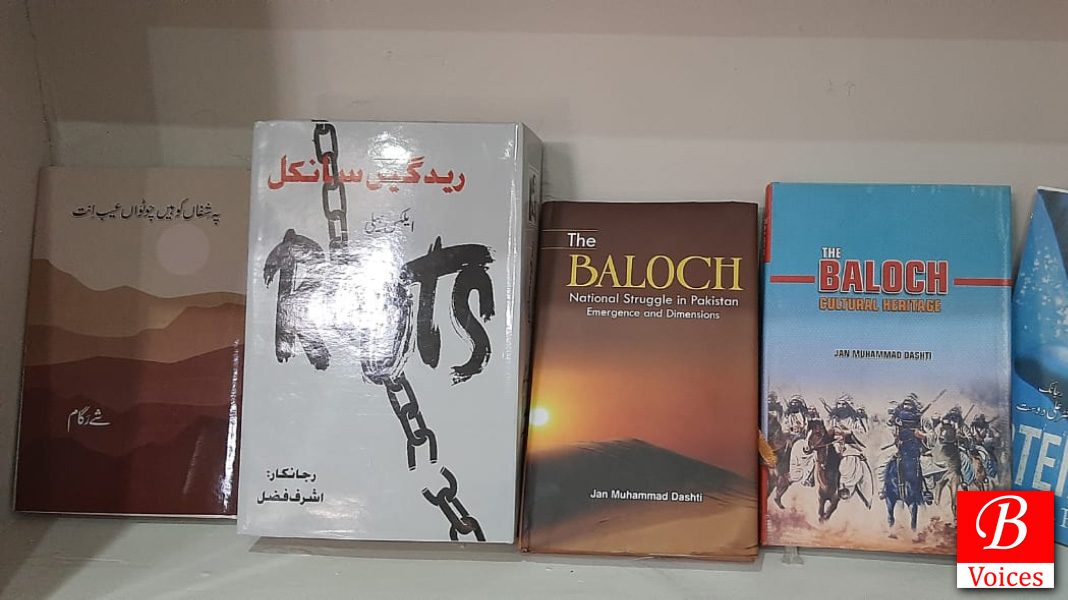 On the other hand, political and social circles have highly appreciated this initiative of the youth to arise/mount
Book reading tradition in society and hopeful that it would be continued.
Former Senator Nawabzada Haji Mir Lashkari Khan Raisani said that this is a good step to attract the youth of Balochistan towards books which are a need of the era. Senator Raisani paid tribute to the young student and said that the "Balochistan Peace Forum" will donate books for the library.
"Balochi Academy" has donated books 20 books for the hotel library along with "Balochi English Dictionary" (Balochi English Labz-Balad).