Press Release
Quetta: We must start the development of Balochistan by tackling gender inequality in the province" stated chief guest, Mr. Sanaullah Baloch, member Provincial Assembly of Balochistan ta policy dialogue in Quetta to end child and early marriages in Balochistan, on Tuesday.
The dialogue was co-hosted by Shirkat Gah Women's Resource Centre and the National Commission on the Status of Women (NCSW). In the keynote, Chairperson NCSW Ms. Khawar Mumtaz highlighted the adverse effects of child marriage on girls' health and critical indicators such as maternal and infant mortality and stressed the need for a multi-pronged strategy to combat child marriage inclusive of all line departments and support services.
Several members from government departments including Ms. Rukhsana Baloch Assistant Director, Women Development Department; Ms. Saeeda Manan, Deputy Secretary Social Welfare Department; Mr. Afzal Sulehri, Director Youth Affairs Directorate; Ms. Sabina Baloch, Deputy Director Maternal and Child Health, and Sabira Aslam, Ombudsperson on sexual harassment were in attendance.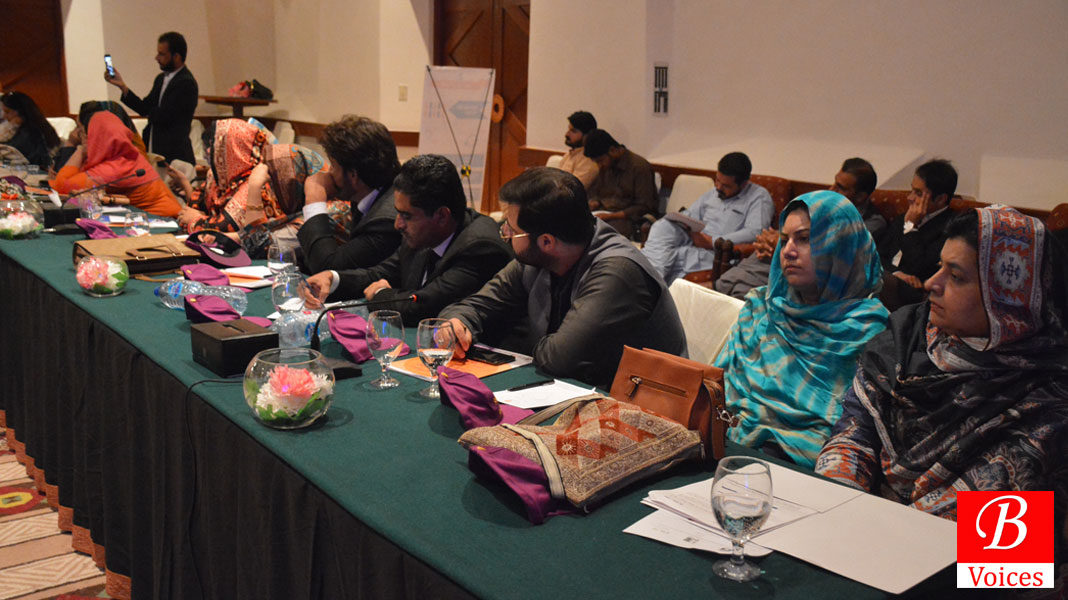 Participants discussed the negative impact of the practice on the economy and Ms. Madiha Shekhani, focal person Shirkat Gah citing figures from the World Bank report stated that Pakistan could save $77 million by 2030 and potentially enable a $6,229 million rise in earnings and productivity if early age and child marriage was eliminated.
Mr. Zulfiqar Durrani, Lead SDG Unit Balochistan commented on the transition from the MDGs to SDGs and stated that there much more political commitment towards the SDGs, particularly in Balochistan – "there is a vibrant and active provincial unit, women's parliamentary caucuses, and youth parliaments".
During the discussion, several recommendations were presented including the need for raising the age of marriage for girls to 18, allocation of adequate budgets for effective implementation of laws, robust monitoring mechanisms, training of Nikkah registrars for family laws, and prevention of child marriage through compulsory CNIC and birth registrations.
It was unanimously agreed that there is an urgent need to collaborate and strategize on the child marriage restraint draft bill before presenting it before policy-makers for the third time. Retired Justice Kailash Nath Kohli, lead in drafting Balochistan's child marriage restraint bill, commented that in line with the age for CNIC and voting, the age of marriage must also be standardized at 18 years.
Chief Guest, Mr. Baloch stressed on the need to reduce the gender gap in education as a means to tackle child and early age marriage and pledged to advocate for the issue in the assembly.