Monitoring Desk
Quetta: Pakistan Democratic Movement (PDM), is all set to hold their power show amind terrorism threat alert issued by National Counter Terrorism Authority (NACTA).
On Thursday, NACTA issued a threat alert that outlawed Tehreek e Taliban Pakistan (TTP) is planning to target political leadership in Quetta and Peshawar. Later, TTP denied this threat alert of NACTA.
Balochistan government urged Pakistan Democratic Movement (PDM) to delay its Quetta rally due to security threats. However, PDM leaders decided to hold the rally and asked the government to provide security rather than spreading fear.
In anticipation of security threats, the Balochistan government has deployed 4,000 security personnel to protect the PDM rally. Pillion riding has also been banned in the city.
The government has also suspended mobile phone services in4-KM radius of the Ayub Stadium, where the rally will take place.
سیکیورٹی خدشات کے پیش نظرموبائل سروس معطل کیاگیا۔اس پہ سیاست نہ کی جائے،اس سےقبل بھی محروم الحرام ودیگر غیر سیاسی اجتماعات کےدوران بھی متعدد بارموبائل سروس معطل کیاجاتارہاہے
موٹرسائیکل ڈبل سواری پرپابندی عائدکی گئی ۔#PDM قیادت کارکنوں کو تعاون کی تاکیدکریں
سیاست ذمہ داری کیساتھ

— Liaquat Shahwani (@LiaquatShahwani) October 25, 2020
PDM is an alliance of 11 opposition parties, which are campaigning for the ouster of the ruling PTI government. Quetta rally is the third power show of PDM after Gujranwala and Karachi.
Maulana Faza ur Rehman, the president of PDM, Maryam Nawaz Vice-President of PML-N, Sardar Akhtar Mengal President of BNP, Mehmood Khan Achakzai, the chief of PKMAP have arrived in the city to attend the rally.
Former Prime Minister Nawaz Sharif will address the rally via video link.
قائد پاکستان مسلم لیگ ن محمد نواز شریف کل کوئٹہ میں پاکستان ڈیموکریٹک موؤمنٹ کے جلسے سے خطاب کریں گے pic.twitter.com/LUXin0D4hf

— PML(N) (@pmln_org) October 24, 2020
Chairman PPP, Bilawal Bhutto Zardari is expected to arrive in Quetta today via a special flight from Gilgit. However, it's not certain if he will make it to Quetta.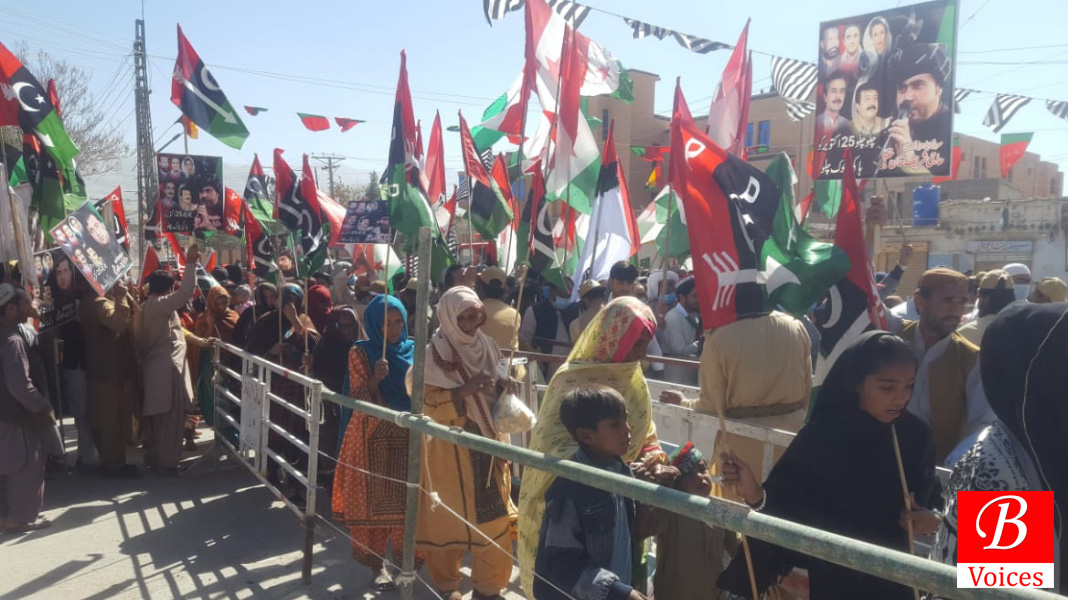 Supporters of political parties within PDM have already started arriving in the ground for attending the rally.