QUETTA: People of Balochistan should pay more attention to the books and save the province from the crisis, chairman Balochistan Peace Forum and former Senator Nawabzada Haji Mir Lashkari Khan Raisani said while talking about a book fair organized by

Parav Adabi Kachari

and

Nishist online

on Sariab Road, on Saturday.
In the past, Para Adabi Kachari has held book fairs to commemorate the beginning of 2020 and 2021.
Nawabzada Haji Mir Lashkari Raisani said that the young people of Sariab started the new year with knowledge, literature, culture, and reading books and this step of theirs is very encouraging.
"My colleagues and I have also come here to play our part in this struggle of the youth," he said. He added that 50,000 books have been donated to various educational institutions and libraries of Balochistan so far under the book-friendly movement in the province from the platform of Balochistan Peace Forum.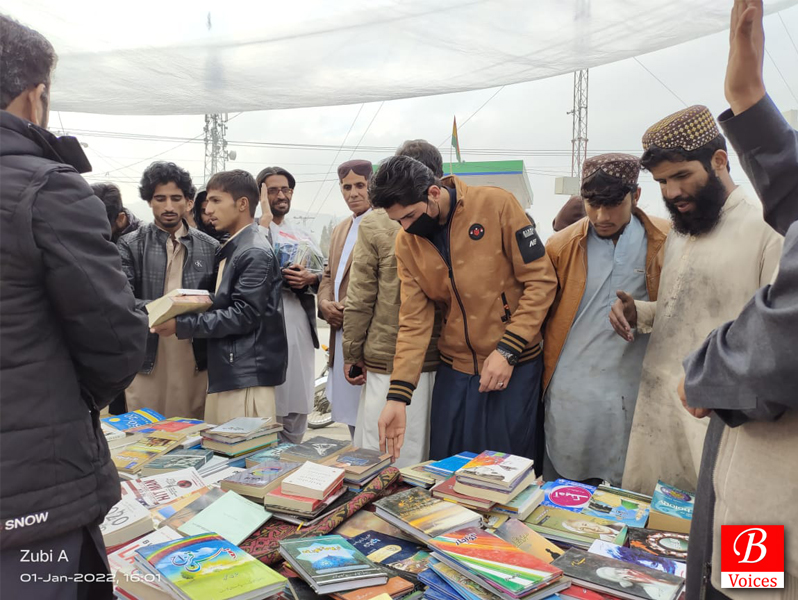 Lashkari Raisani further said that every possible effort is being made to divert the attention of the people from knowledge and literature through the ongoing psychological warfare in our society so that the ideological class of Balochistan is ruled by vested interests and the people of the province forget their national status.
He said that in the past if the people of Balochistan had paid attention to the book, their natural resources would not have been plundered but the province would have had the capacity to run Reko Diq, Sendak, and Gwadar mineral deposits of international standard.
The people of Balochistan must also be important through knowledge. The book is a means of dialogue and exchange of knowledge and literature between the two perspectives of society.
Speaking on the occasion, the organizer of the bookfair Saeed Noor said that Nawabzada Haji Mir Lashkari Raisani and his colleagues have encouraged the organizers through their arrival.
Lala Zahir Khan Dummar, Qazi Yasir, Shoaib Raisani, and others were also present.