Safiullah Shahwani
QUETTA: Democratic culture allows the fullest participation of the masses in the affairs of the government regardless of caste, color, or creed. However, members of the minority communities in Balochistan believe they have not been allowed to have a say in the governance structure of the province.
Chapter 2 of the Constitution of the Islamic Republic of Pakistan deals with the composition of Provincial Assemblies which states that the total strength of the Balochistan Assembly shall be 65 members, consisting of 51 general seats and 13 reserved seats. Out of these 13 reserved, 10 are allocated for women while only 3 seats are reserved for the minorities in Balochistan. Currently, the members who are occupying these seats include, Mr. Sham Lal, a member of Mutahida Majlis-e-Amal, Mr. Titus Johnson, a member of the Balochistan National Party, and Mr. Khalil George, a member of Balochistan Awami Party.
The election method for these seats, as laid down in the said chapter of the constitution, is based on the proportional representation of the political parties, meaning that each party would get reserved seats as per the proportion of its general seats in the House. The higher the general seats, the higher the reserved ones for a party. This is purely an indirect method of election which the minority communities do not seem to be satisfied with.
According to the census 2017 data available on the website of the Pakistan Bureau of Statistics, the population of the Christian community in Balochistan is 33,819, that of the Hindu community 45,627, Ahmadi 2113, Scheduled Castes 3,506 and 3,789 others.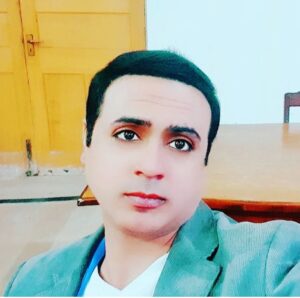 Kamal Kumar Rajput, who is Chairman of Balochistan Women's Skill and Educational Centre and also a member of as many as 18 minority rights activist groups, including the Human Rights Commission of Pakistan (HRCP), National Commission for Justice and Peace (NCJP), National Commission for Human Rights and others, talking to the Balochistan Voices, says that when it comes to legislation, there should be such people who know the process whereas the major political parties in Balochistan Assembly even don't have the know-how of their own legislative rights what to speak of the minority representatives.
He further said that how can they be satisfied with such members who come on party behalf and they act in accordance with the party manifesto, adding if a party opposes a particular bill in the Assembly, how would a single minority member of the same party will get support for it. Therefore, he added, these representatives cannot play their role and remain bound to the parties due to being elected on reserved seats. They even spend development funds on the direction and will of the party, he said.
As regards the indirect method of election of representatives, he said that this is a compulsion with minorities as there is no second way, adding if we look for a second way, then minorities should form a party of their own and in this way, they should elect their own MPAs, local body representatives so that they can elect their members directly but in the current framework, the vote of minorities goes to the majority and when the minorities are bound to vote majority, how a minority representative could be elected.
He said that he favors a separate electorate and for that minorities should form their own political parties and elect their members on the seats whether these are three or four seats and in this way, they would not be dependent on the parties. "The current members who represent minorities do not have a popular standing among minorities," he added.
He said that even the 5% employment quota which was taken up by William Barket, a former minority representative, was pushed by the civil society organizations, adding in the same way the Hindu Marriage Bill was also pushed by the civil society. He said that many issues such as Hindu Marriage Registration, Religious Properties, and other issues have been brought into the limelight by the dint of civil society's diligence.
He also lamented that most of the organizations working for the minority rights only work for their own fame and the real heroes who really work on the ground are often left behind.
"When they are nominated by the political parties, they are more loyal and accountable to the same political parties rather than to the members of the minority communities," adds Aqeel Partick who is a Government Officer, working in Population Welfare Department for the last 30 years.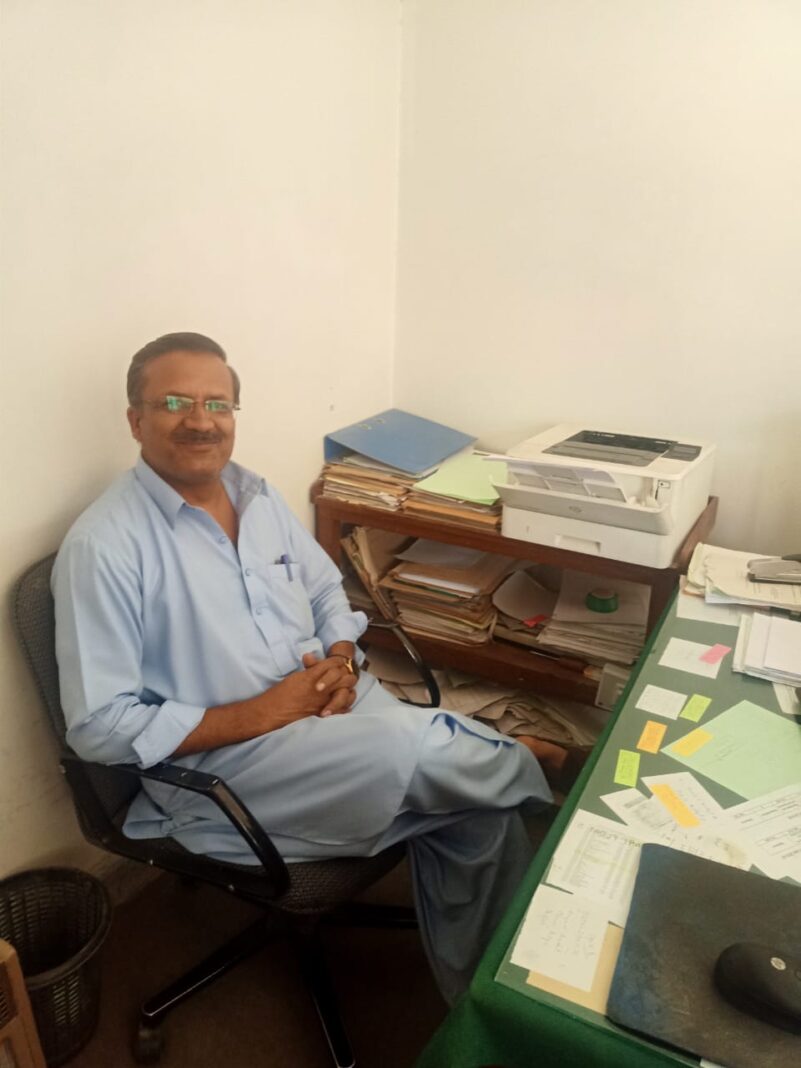 He is of the view that he personally feels that these members are not able to address the issues of people of the Christian community. "They are unable to legislate for minorities on the issues of education, employment, and such other issues."
To a question, if some minority-specific legislation has taken place, he said that he had not come across any such legislation in Balochistan.
With regard to representation in Balochistan Assembly, he said that he was not satisfied with this number as there were only 3 seats for all minorities who are elected indirectly, adding this election impairs minorities to send representatives of their choice to the assemblies owing to holding of the parties. He said that the right to vote of the minorities is not effectively used.
Patrick said that minority members should be elected directly so that they are accountable to their community members. He also supported the idea of a separate electorate for the members of minorities.
Prem Kumar belongs to Hindu Community and is a resident of Dera Bugti. He is of the view that the biggest issue with minorities' legislative rights is that their representatives are not democratically chosen, adding they are blue-eyed boys of ruling parties and they lack the public mandate. He further said that these representatives are often either uneducated or not well qualified, adding that the majority of the Hindu community is financially sound and therefore is not bothered by the performance of these representatives but the ones who are most affected by their bad performance are Shuddar in Hindu community. "You must know that there are four castes in our Hindu religion and Shuddar is considered the lowest of all," he said and added they are not only discriminated religiously but also socially.
He said that these people pin high hopes on these representatives but when their hopes are shattered, they get frustrated.
He further said that the highest number of forced conversion of girls which takes place in the country is from this Shuddar community but no one addresses this issue. He also lamented about the misappropriation of funds by these representatives, adding many worship places are in dilapidated condition and need repair but no one cares. He said that there is a sharp disconnect between these representatives and the masses, adding that the Hindu Mohala of Dera Bugti presents a ruined look but no one bothers.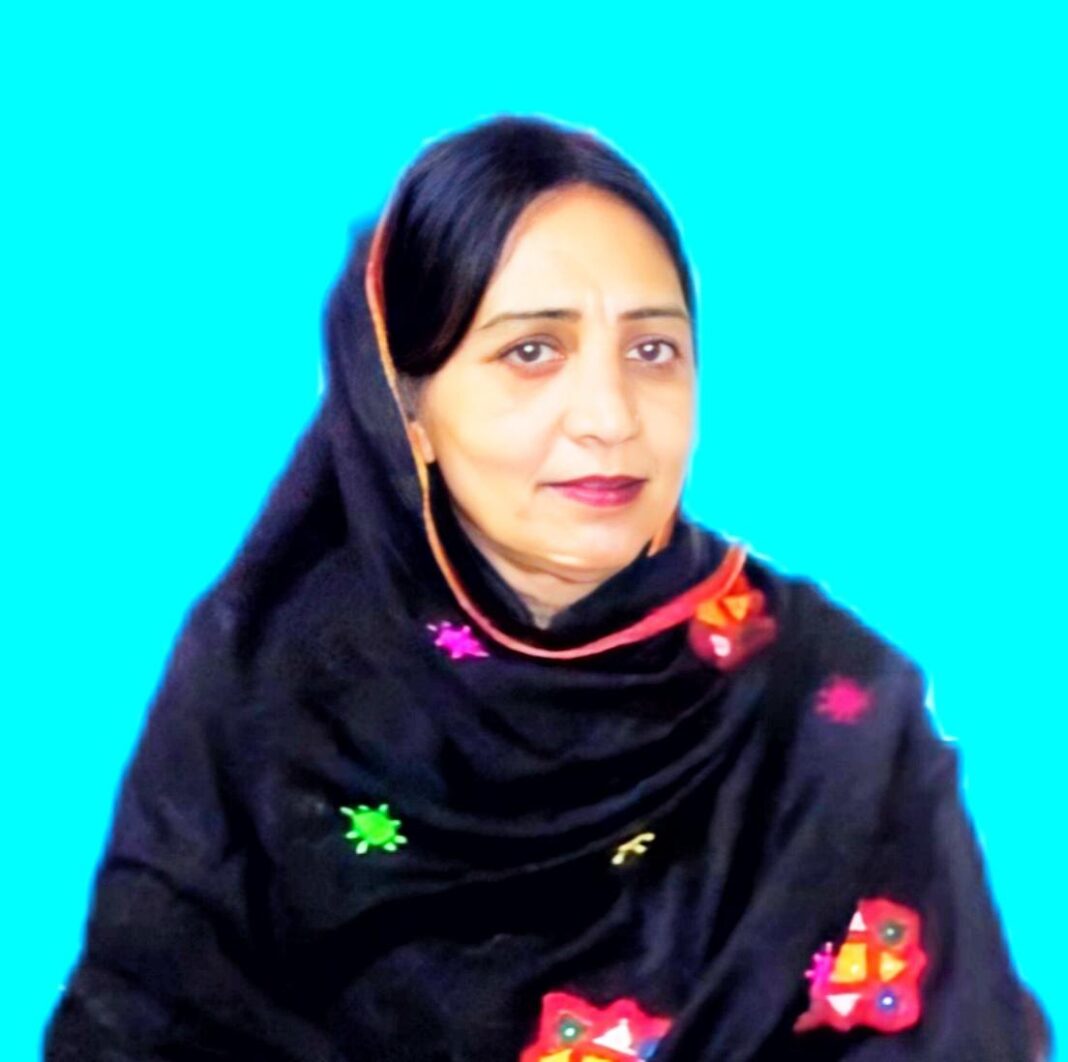 Miss Elizbeth is a Field Technical Officer at Population Welfare Department in District Mastung, Balochistan. Speaking to Balochistan Voices, she expressed that she had little knowledge about the election method of the minorities. She, however, said that a minority department was established by the Balochistan Awami Party (BAP) following the 2018 elections which have resulted in welfare works for the minority members. She also supported the idea of direct elections and also supported the idea of an increase in the seats for minorities in Balochistan.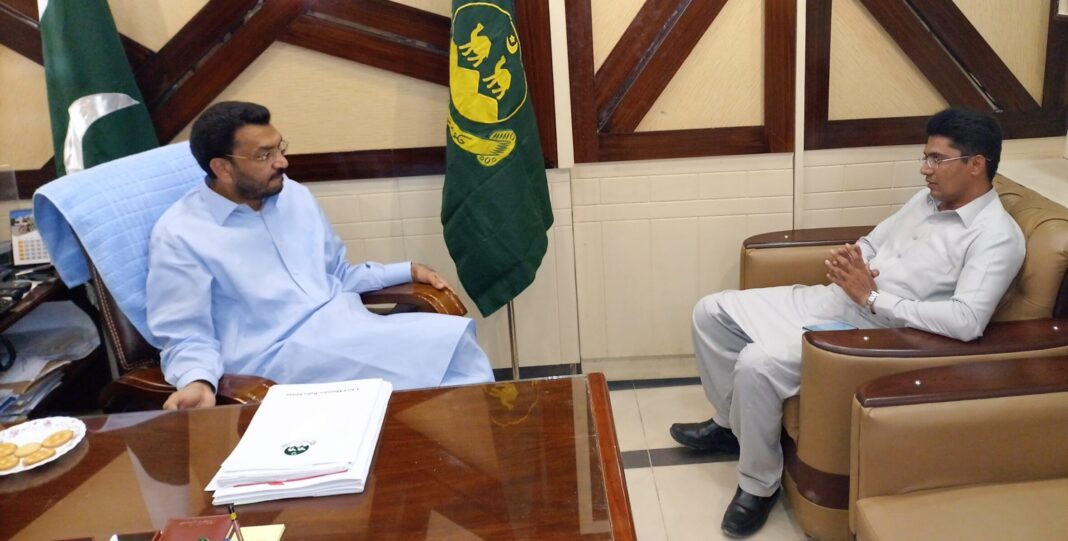 Khalil George, Minority Member of Provincial Assembly (MPA) Balochistan and Minister for Minority Affairs and Human Rights, talking to Balochistan Voices said that people have different opinions on this issue and he respects their viewpoint; however, he wants to highlight a one-point agenda that the people from minorities should struggle to convince their party leadership to allow minority members contest on general seats, adding if they allow minority members contest on general seats, minority community can benefit doubly whereby they can win from general as well as from reserved seats and in this way they can serve in a better way.
He said that he does not agree with the foregoing speakers' viewpoint, adding that a single system is better for minorities as sometimes minority members say they should be made part of the mainstream and at other times they want to come out of it. Therefore, he added, minority communities should go with the current system, adding there are many constituencies in the province and elsewhere in the country where minority members can clinch victory on the general seats, adding: "We should convince the party leadership to allow us to contest on both, general as well as the reserved seats."
As regards legislation, he said that the minority department has been established, the minority directorate is going to be established and funds have been reserved for minorities whereby money would be allocated in Deputy Commissioners' accounts for the welfare of the minorities annually and the people would benefit from these funds. He said that doing politics is easy but maintaining the principles in politics is essential.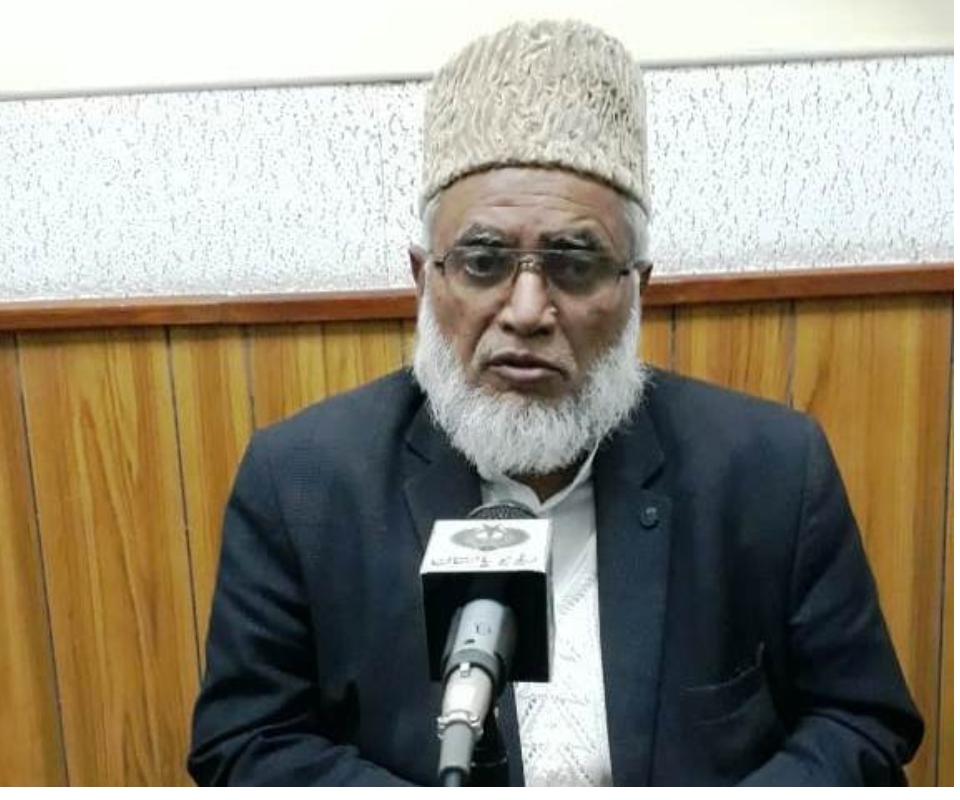 Dr. Atta ur Rehman is a religious scholar and an independent researcher linked with Riphah International University, Alhamd Islamic University Balochistan, and Tameer-i-Nau College, Quetta. He is also an advocate of inter-faith harmony, a member of Jamaat-i-Islami Pakistan, and a team member of Orthopedic Surgery at Al-Khidmat Hospital Quetta.
Speaking to Balochistan Voices, he said that as far as minorities are concerned, they should have the right to choose their representatives as per their ideology, principles, and beliefs so that they could elect the best person from among themselves, adding that even Quran makes provisions for this. He added that in the matters of the people, taking their viewpoint is an obligation and any funds, if utilized in any constituency without the consensus of the people, is haram (forbidden); therefore, consultation is mandatory.
Dr. Atta ur Rehman said that he is personally of the view that each minority group should be empowered to elect their representatives separately, adding Hindu community should elect their own representative, the Christian Community their own, and likewise so that they are made part of the decision making in the assemblies, enabling them to work in the interest of both—this country as well as their respective communities. He said that they should be forbidden from voting with the majority because then there ensues a system of bargaining and exploitation at the hands of the majority. Therefore, he added, they should be allowed to use their vote to elect a member from among themselves.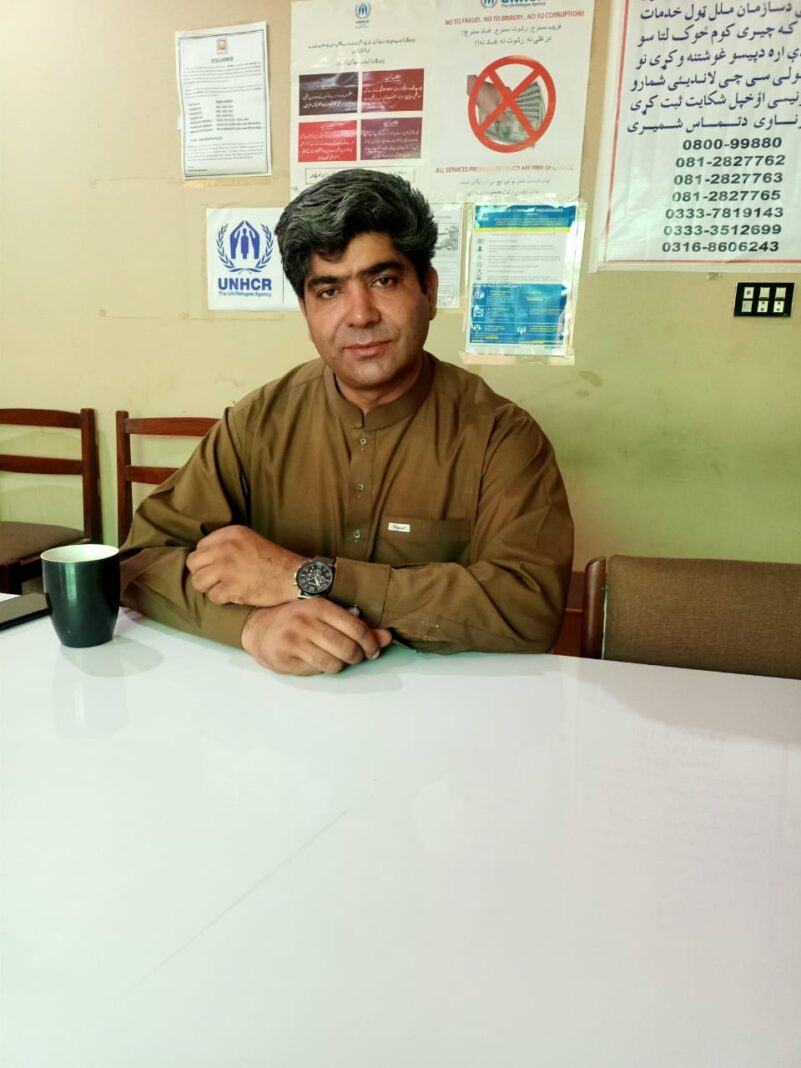 Abdul Hayee Advocate is working as a legal advisor with Society for Empowering Human Resource (SEHER) organization and specializes in women, children, and minority affairs. Talking to Balochistan Voices he said that one must understand, first of all, why a group is designated as a minority, adding those under-represented groups whose rights are unprotected on account of their faith, language, or tribe in a majoritarian system are declared as a minority so that their specific rights are protected. He said this is not only the case in Pakistan but also in India and even the rest of the world where certain groups are declared minorities to protect their rights.
He further added that same is the case with the women who have been allocated reserved seats because they too are under-represented, adding the reserved seats give dual power to the minority groups because they, on the one hand, vote for their favorite candidates in the majority and on the other hand enjoy the benefit of reserved seats. Mr. Hayee was of the view that they have the right to vote, although they are not voting for their minority representatives still they have the right to vote.
He said that if this method of election is changed, then a new legislative process, a new clause in the constitution, and a new amendment in the constitution would be required. He said that their election method would be devised and the rules of the Election Commission of Pakistan would also need amendment. He said that another issue would be that of the different groups within minorities like Hindu, Sikh, Christians, and the sub-castes in Hindus and their population in Balochistan is not evenly distributed, adding in some districts they have a higher population while in others they have less. This would be difficult to determine the number of their seats and allocation thereof, he said.
He was of the view that then there are certain biases in the society and a separate electorate may add fuel to this dormant fire, adding in the current system they have clinched more benefits like housing schemes, jobs, and other development schemes. He said instead of changing the entire method of elections, the current method should be improved to make their voices heard more effectively.
The Author is a Freelance Journalist and a former Correspondent for Daily Times Pakistan.