Aziz Ahmed Jamali
It was late in 2017 that I visited the foothills of Kirthar hills in Kambar Shahdadkot district of Sindh. We were hosted by the tribal elder Muhammad Khan Chandio who received us at Mehar on the national highway. Following him through Faridabad, we approached Shah Godrio, a lovely little town with a large graveyard and shrine of the Saint known for blessing childless couples. Adventure fellows who joined the four days venture included Makbool Durrani (also friends with Chandio Sahib), Ali Ahmed Shah, Aqeel Baig, Asad Mir, Dr. Yaqub Lasi, Ibad Lari, Umair Vadria and Sohaib Baloch.
At the dinner table, the hosts were informed that we aim to see around Sushangi Gorge, known as the 'Grand Canyon of Sindh". Notables apprised us that due to military presence in the area, we might pose a security risk if we venture to Sushangi via the Khinji stream, the common and convenient approach.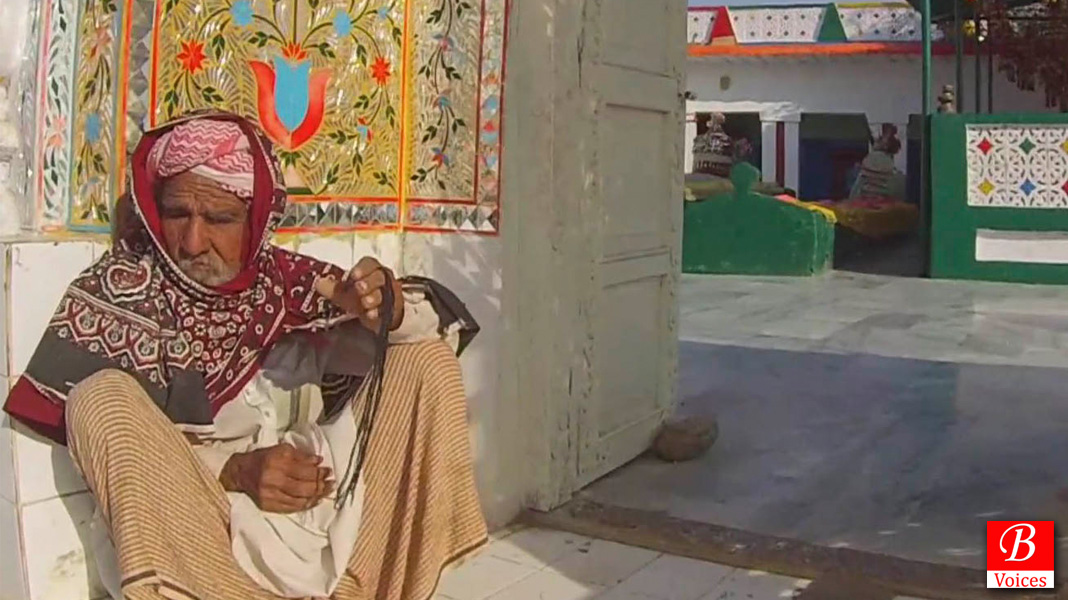 A few days of trekking in Keharji and Shanhaar streams was proposed by our hosts instead. They arranged a camel to carry our luggage and guides to lead us through the pass and streams. Mr. Chandio personally escorted us until the last jeepable point. He briefed us about Khinji, Sita, and other streams in the region and instructed his men to show us all significant places on the way. We parked our jeeps in the wilderness and put on trekking gear to trail after the local guides.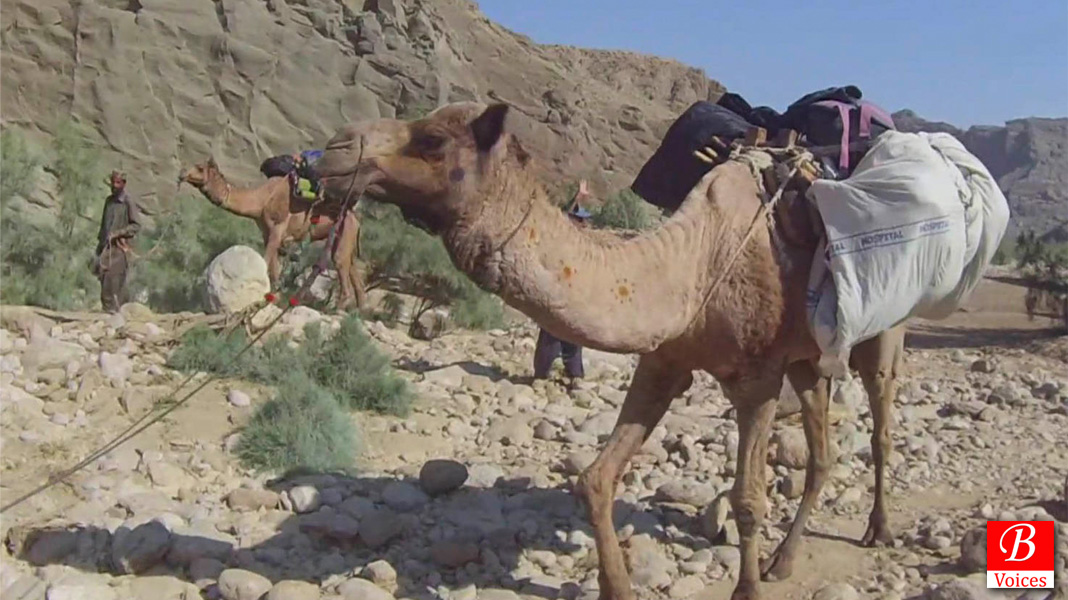 We followed the trek in and out of Keharji stream to avoid the scorching sun; and took dips in water to beat the heat. Sitting under the tree's shade and touching water helped us keep cool. Animals were mostly found seeking shelter in shade or water. Also interacting with us was a Hardwickii (large lizard) – as thirsty as ourselves.
End of the first-day trek we reached a small settlement in Keharji stream. We did some quick firewood collection and fixed our tents before it got pitch dark. Villagers offered us tea and helped us with bread while we used a semi-ready menu for dinner. Kids kept looking at us with queer eyes all those hours as if we were unique species in that region.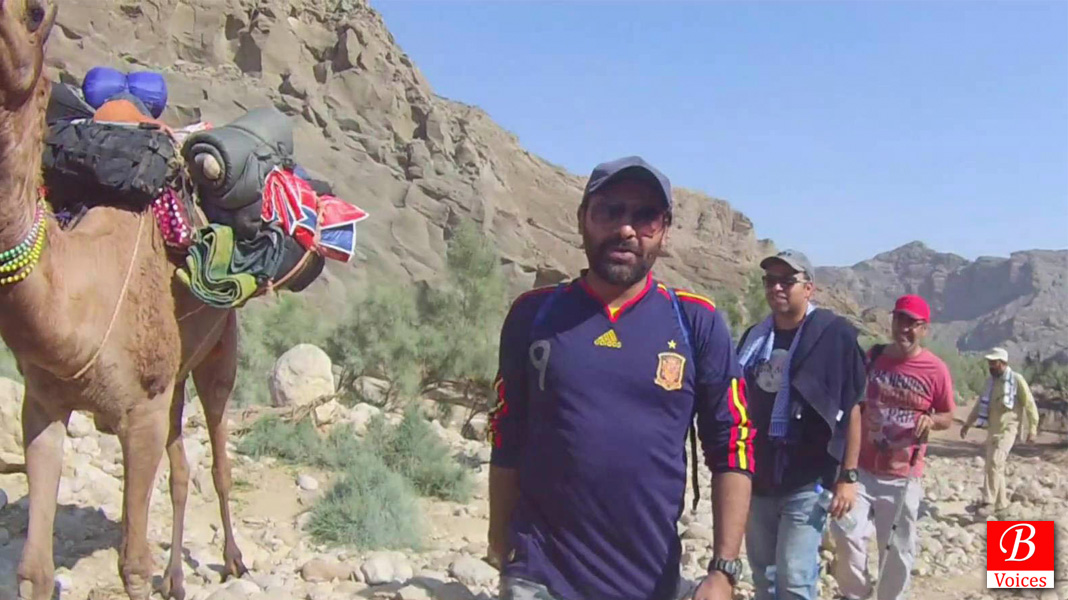 The next day we went trekking in the northern direction and visited old remains at the end of Keharji. The site did not show much of a building/structure but a sizeable mound, remains and small pieces of pottery were found all around; it was situated on an elevated plot of land. Then we continued across a higher passage to Shanhaar which was hard for camels to negotiate. Trekker's situation was not better than camels.
After a brief and relieving descent, we entered Shanhaar Valley where had a brief interaction with local people. They offered us lunch; we excused but they insisted that we take along the rooster they had to sacrifice and cook for us. A precious meal then seemed to be turning into a precarious gift; so we agreed to have tea from them instead. Hence we got permission to proceed further with our journey.
From a westerly direction in hills above Shanhaar, we sighted a broad  U-shaped gorge/opening into hills; we were informed that it was a steep trek that led to Kutte ji Kabar, one of the highest peaks in Kirthar Hills. The group moved on until our next camping site was selected amidst fears of scorpions. The suggested place was full of cow dung and insects. Despite too much tiredness, we trekked to and forth and found a cleaner, softer place to camp under bright moonlight.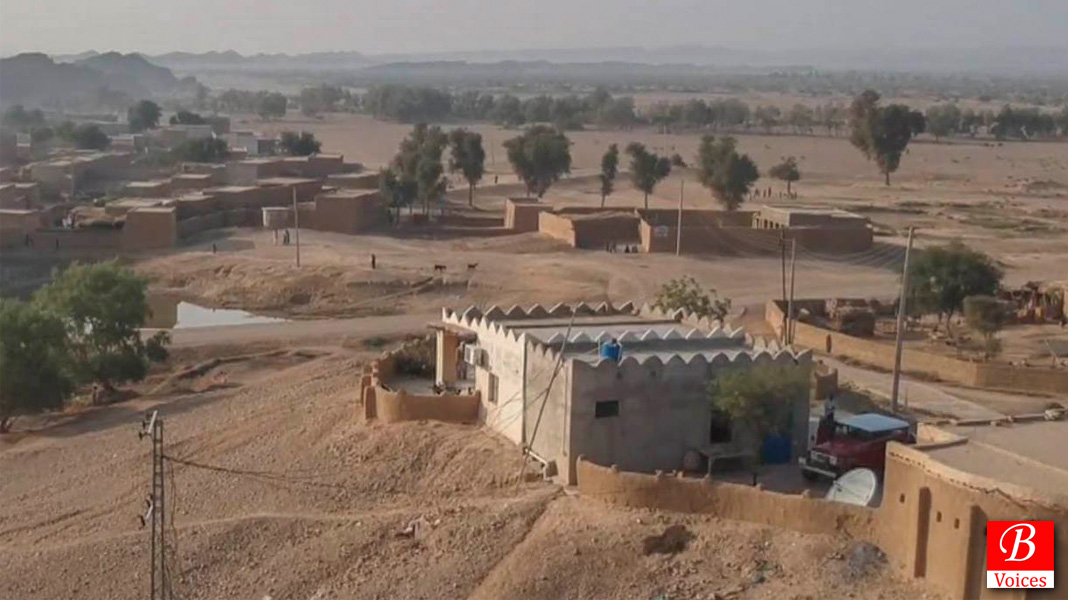 By this time Asad had made enemies with the camel man due to his repeated false claim that he was an expert in aphrodisiacs. Therefore, we had to do some firefighting to prevent skirmishes during the arduous journey.
The next day we had to return to the base camp after making a full-circle trek via two streams/valleys. Passing through mud hills, we reached our jeeps in the afternoon and back to the plains of Shah Godrio by sundown. We thanked the camel man and guides for all support during the long trek.  Bonfire awaited us in the middle of the desert under a bright moon. Chandio Sahib had arranged Barbeque and mutton Sajji as farewell dinner for us. We cannot thank him enough for his care and hospitality.
The next morning, the fourth day of our trip, fellows got fresh after shaving beards and said goodbye to hosts with a vow to see Sushangi some other opportunity. Of course, it wasn't to be forgotten.
Part 2: Sushangi from Balochistan
We asked more about Sushangi from people at Karkh, Khuzdar; it was revealed after a series of inquiries that it is a three-day trek from Saeen Na Jhal on the eastern end of Wangu Hills. Brahvis in Balochistan pronounce the name of the place as "Chowshank".
In January 2018, guided by Attaullah of Karkh, I planned to visit Sushangi Gorge with Abdul Qadir Jamali, Aqeel Baig, Asad Mir, and Dr Yaqub Lasi.  Attaullah is an amazing person, an active trekker, and a jolly fellow. He knows many places in and around Khuzdar district.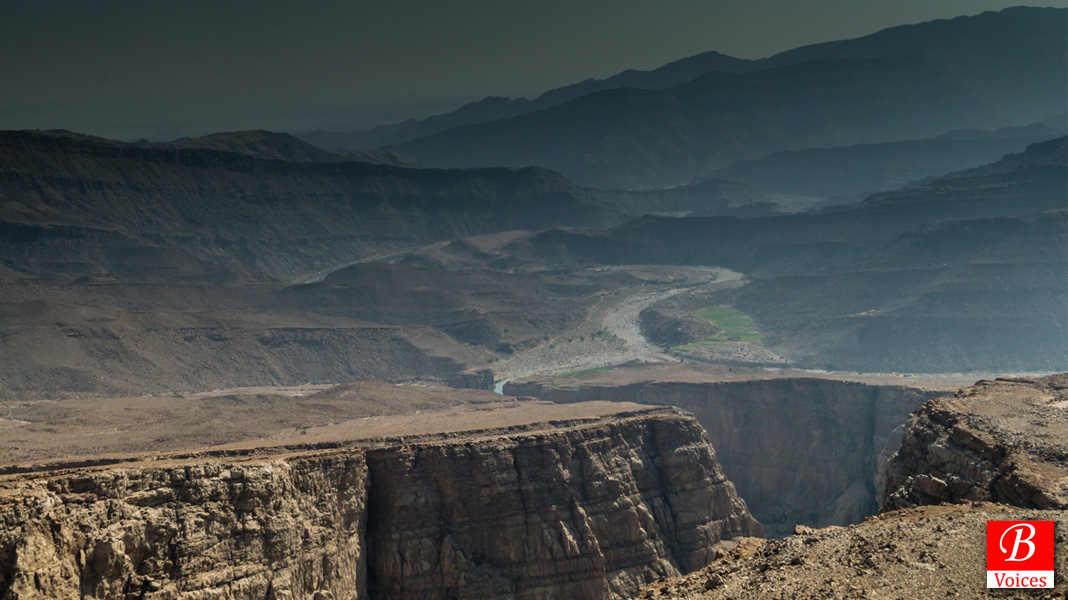 We set from Karkh in jeeps following the old Wangu Pass, a challenging trek that descends into Saeen Na Jhal valley. After an hour's drive, our group camped at Karrang village. We devoured the sea fish that Asad had brought along from Gwadar and slept early to achieve more on the next day.
Early next morning, we began trekking up the hill. Enjoying valley views, and after a tiring hike, we crossed a pass (approximately 4000 feet asl) south of Machhal Peak. Crossing the provincial boundary, we descended to Sindh end where our first interaction was with a Marri Baloch family who lived in stone houses. The House owner was away, but his young son happily guided us to the destination gorge (there are more than one in the vicinity).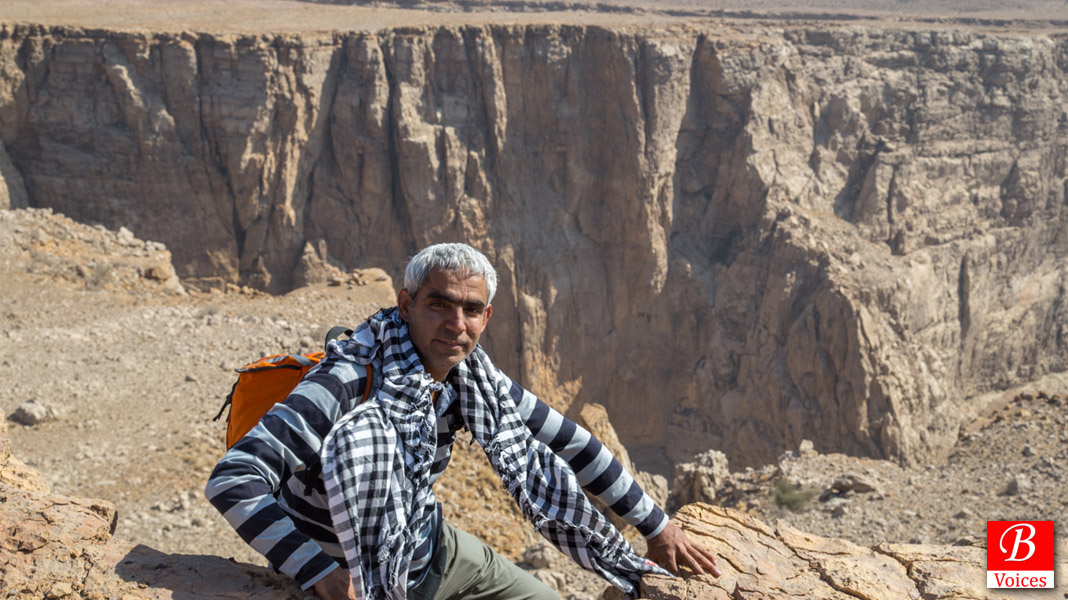 It took us two hours of trekking from the Marri huts before we reached the upper end of Sushangi Gorge. Someone rightly called it a canyon. The amazing ambiance it was – tall rock walls with narrow possibilities leading to the stream bed below. The enchanting view prompted Dr. Yaqub to take out his drone camera at once. He recorded the heights and depth while I, Attaullah, and Qadir kept exploring a way inside the gorge. But it was very deep almost 800 feet below; we wouldn't have the courage to hike up even in case we went down. The best would be to approach it from the formative section while trekking down from Machhal Peak. The terminal end of the gorge, almost a kilometer in length, contained water which would be fun traversing if one had a boat/dinghy.
The mouth of Khinji River was the most interesting section; it offered a limited view of the water section and a broad view of the stream opening out into the plains. In the plain area, one could see poppy planted in makeshift fields around. We spent an hour there until spotted by a Chandio tribesman. He made black tea which freshened up the trekkers. It was a hard target that day as we had yet to hike back to the village (Marri Huts). We could observe dozer treks on hills around showing that oil exploration had been carried out in the low hills.
Having said goodbye and salutations for the Chandio Sardar, the owner of the Jagir (lands) around Sushangi, we began trekking back to the village which was very difficult. The final part was walking in the dark hours. Aqeel Baig pronounced the dialogue of the day around sunset; "Sushangi, tum ne hamari jan le lee" (Sushangi, you took the hell out of us).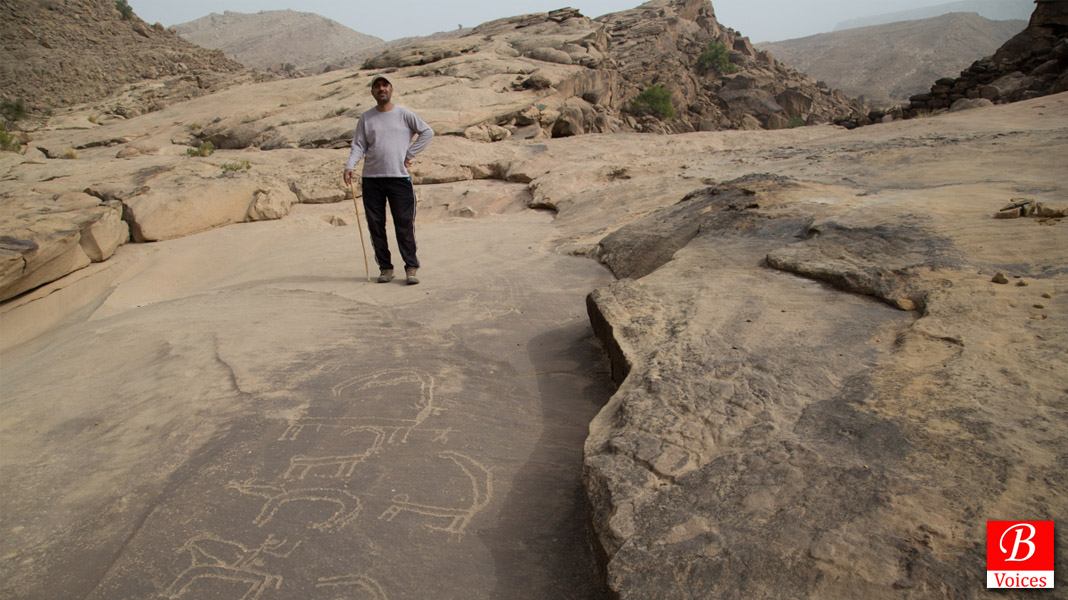 Around 8 pm at night, we reached the village followed by the interaction, rather interview by Phalay Khan Marri, the boy's father and owner of the house; he acted like Lord of all the terrain around. He showed as if we, the travelers had trespassed by crossing over from Balochistan. We listened to his weird tone until I responded with administrative strength, and he was quiet soon after. The dinner menu was chicken and, tired, we slept soon after eating.
Early next morning, we trekked back to Karrang village. From the pass by Machhal Peak, we took a different route to descend. An hour before the base camp, we came across petroglyphs in brown hills. Surprised to see yet wonderful it was a wonderful revelation. We took photographs and continued trekking on the warm day.
By 2 pm in the afternoon, we were back to jeeps and the stream – Saeen Na Jhal – where we took a few dips in the water to freshen up. Jeep trek followed the stream further north as Attaullah kept telling us stories of enmity and skirmishes with the Magsi tribe.
We touched the M-8 highway (Wangu Pass) and stopped by a tea stall, again owned by a Marri. Milk tea, without an interview, was a nice retreat in cloudy weather. Our group took selfies in a jolly mood and celebrated the successful expedition before we parted ways for different destinations. Thus came to the conclusion, of the Sushangi dream. Traversing from Balochistan made it hard and long but that's where the fun lies. When going gets tough, the tough get going.